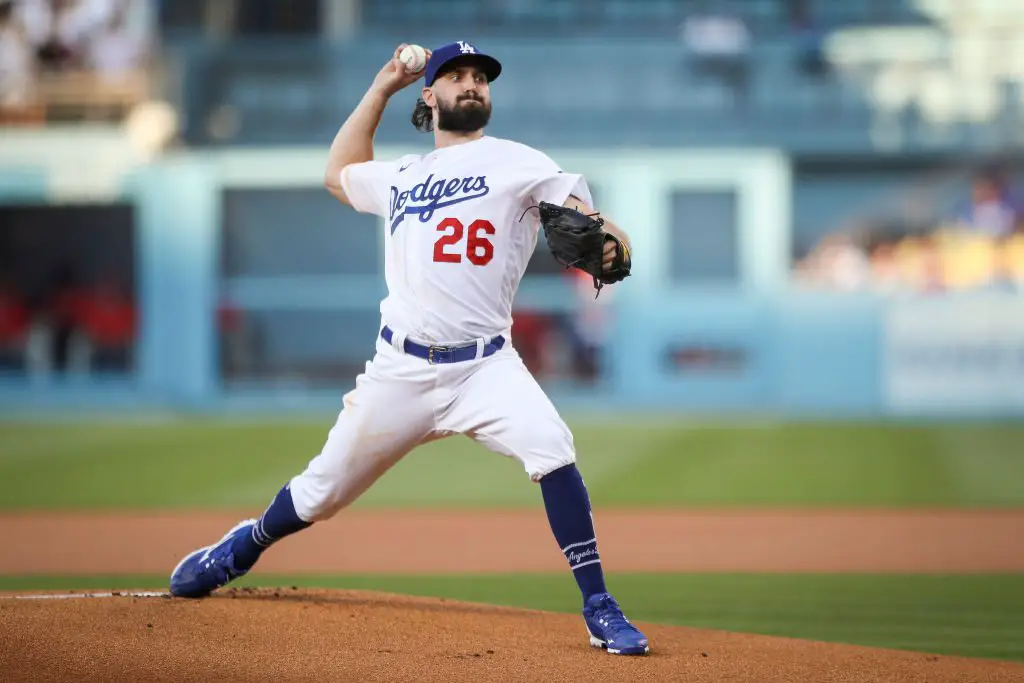 Dodgers Team News
Dodgers News: Dave Roberts Talks Tony Gonsolin's Role and Expectations in NLCS Game 1
The Dodgers will enter game one of the National League Championship Series with just about anything on the table as far as what pitchers will be deployed. 
Los Angeles will face off with the Atlanta Braves in a seven game set without their future Hall of Famer Clayton Kershaw, as they did in this year's Wild Card Round against the St. Louis Cardinals and National League Division Series against the San Francisco Giants. 
It is likely that Kershaw would have assumed the fourth spot on the rotation during the NLCS. 
But his elbow and forearm ailments will keep him sidelined for the duration of the postseason, making it a possibility for right-hander Tony Gonsolin to assume the vacancy.
"I think Gonsolin would be a big part of that," Manager Dave Roberts said when asked who he envisions pitching in the fourth spot of the rotation if needed this series. 
Additionally, Roberts made it clear Gonsolin would "be featured in game one" with the expectation that he could throw upwards of 65-70 pitches if he's effective behind opener Corey Knebel.
The 27-year-old righty missed a total of 95 games during the regular season due to shoulder inflammation and last pitched on Sept. 30. Moreover, the last live action Gonsolin has seen was in a simulated matchup against Dodgers hitters before game one of the NLDS. Originally, the 28-year-old was expected to see time in game 4 of the NLDS against the Giants, but Walker Buehler instead pitched on short rest in the potential elimination game.
Gonsolin has appeared in four games in the postseason during his career and owns an 0-2 record with 13 K's and a 1.93 WHIP.
Dodgers vs Braves NLCS Preview: Taking a Closer Look at Games 1 and 2 in Atlanta