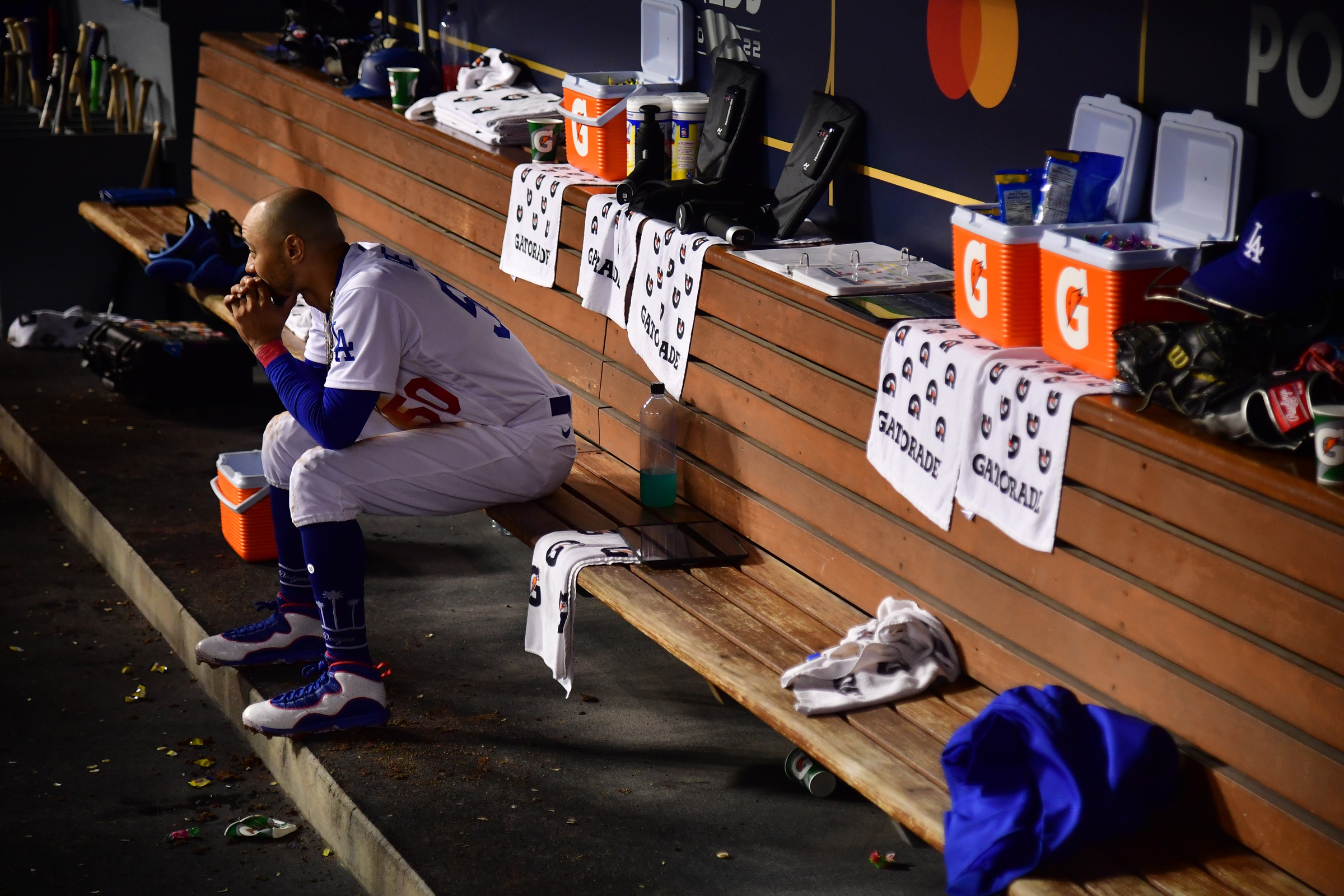 Dodgers Team News
Dodgers News: Insider Worries About Mookie Betts' Focus Heading into Postseason Play
Mookie Betts has had a slow start to the 2022 NLDS — that's putting it nicely. Through two games, Betts is 1-8 with a double, a walk, and two strikeouts. He's done a lot more bad than good out of the leadoff spot.
The general consensus around Betts, however, is that he'll turn it around. He's been in the postseason plenty of times before, and there's a reason he's a former MVP. But not everyone is feeling good about the Dodgers' superstar.
LA insider David Vassegh joined the guys on AM570 to talk about the NLDS. He showed some serious concern about the Dodgers' leadoff hitter.
"Mookie Betts, as great of a player as he is, is very streaky," Vassegh told Petros and Money. "His season was basically made by a monster May and a monster August to give him the total numbers that he had at the end of the year. He's a very streaky hitter and the Dodgers need him to get back into that hot zone because the last month of the year he was very average as well. So, it's great that he loves to bowl, but he's got to refocus on baseball."
That last line was the real killer. Betts posted a video of himself on Instagram bowling a '300' in the time off between the end of the regular season and Game 1 of the NLDS. He was also a guest on Jimmy Kimmel during the break. None of that would have been an issue if he made an instant impact in the NLDS. But unfortunately, that just hasn't been the case.
The Dodgers need Betts to be the MVP-like player he was in May and August if they want a chance at winning this series, and, even more so, a World Series. So hopefully for the Dodgers, Betts bat gets going quickly.
Looking for more Dodgers News? Subscribe to our YouTube Channel! Subscribe and hit that notification bell to stay up to date on all the latest news, updates, rumors, interviews, live streams, and more!