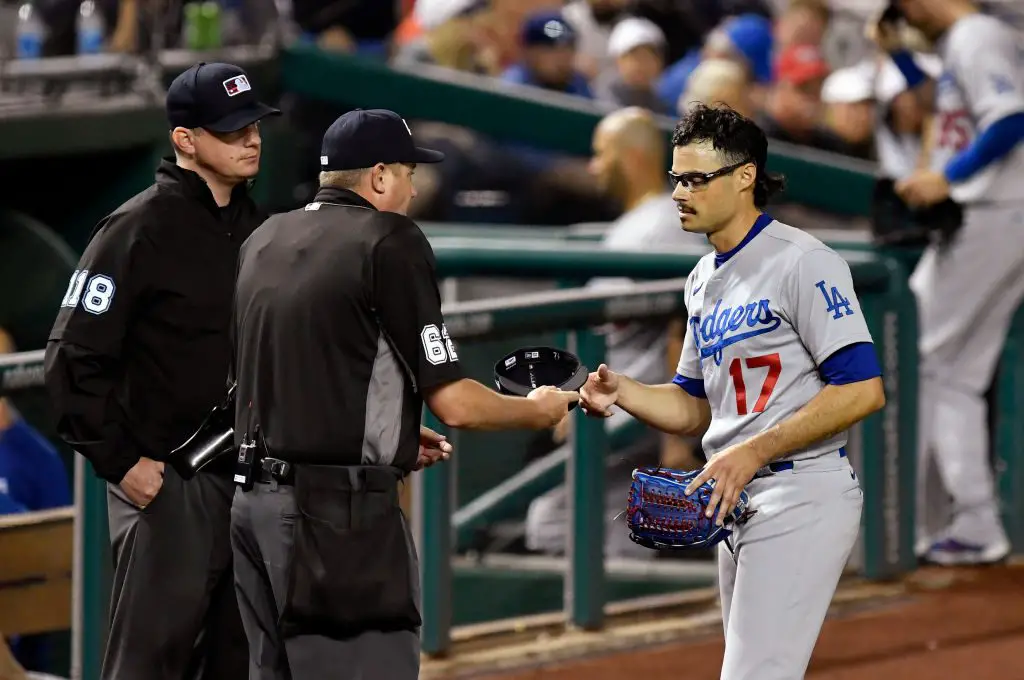 It was one year ago today that Joe Kelly stirred up the Astros down in Houston. This time last year, Joe was mocking Carlos Correa and getting the Houston players to run out onto the field after the Dodgers reliever. Fun times.
But Kelly was not available in last night's loss to the Giants. The Dodgers kept him down another day after suffering a hamstring injury over the weekend. Kelly did throw off of the mound on Monday though, and Dave Roberts said it would be a 10-15 pitch session just to get his body moving. 
This afternoon, Roberts revealed that Kelly would be ready to go for the Dodgers on Tuesday night. They felt good enough about where he was at to give the okay and get him into the game should the need arise. 
That's great news for the Dodgers, especially considering the success Joe has had against the Giants this year. In 4 appearances, he has pitched 5.1 innings and allowed 1 earned run while striking out 6 San Francisco batters. 
It also helps since Blake Treinen will likely be down for the day. The Dodger had Treinen take on the bulk of the work in the late innings on Monday and likely will not be available out of the bullpen. That would leave Kelly as one of the main guys available late. 
Dodgers Rumors: Other Teams Interested in RHP Brusdar Graterol