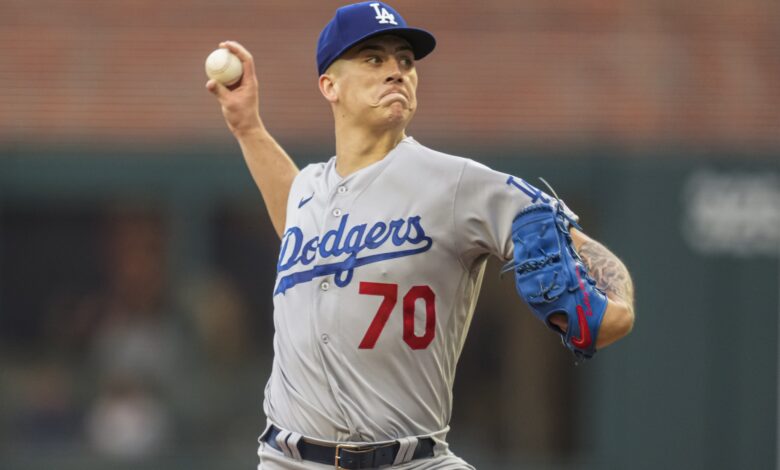 Dodgers Team News
Dodgers News: LA Lands 9 Prospects in Latest Top 100 MLB Pipeline Update for June
The fact that the Los Angeles Dodgers have an embarrassment of riches in their minor league system has been a true statement for the past decade.
Players like National League Cy Young contender Julio Urias, 2019 NL Most Valuable Player Cody Bellinger, and three-time All Star Corey Seager are just a few of the players who've made their climb through the Dodgers' organization over the past few years.
Now there's a new generation making that same climb up, and it's a group that arguably gives LA the best collection of prospects in baseball.
The Dodgers have nine players in MLB's newly-updated Top 100 Prospects List, the most in the sport and good for nearly ten percent of the list, truly absurd numbers considering that after the Baltimore Orioles with seven and Cincinnati Reds with six, there's a steep dropoff after that.
As for some of the notable Dodgers on the list, starting pitcher Bobby Miller is the highest ranked Dodger on the list at No. 9, and after he made his presence felt early on when he received his MLB callup, is certainly worthy of that distinction despite his struggles of late.
Another inclusion in the top 100 is fellow right handed pitcher Emmet Sheehan, who finds himself at No. 78 after an impressive first two starts in the bigs when he was called up because of the Dodger injury issues in the rotation.
It's gone the other way for Ryan Pepiot. The pitcher hasn't played in 2023 as he recovers from an oblique strain he suffered in spring training, and he fell from No. 51 to No. 84 on the list.
Away from the pitching side of things, hard hitting outfielder Andy Pages is sitting at No. 58 following an impressive start to the season for Double-A Tulsa, slashing .284/.430/.495 with three home runs and 25 RBI over 33 games, numbers that earned him a recent promotion to Triple-A Oklahoma City.
Unfortunately for him though, he's out for the season after recently tearing his labrum.
It remains to be seen what the future holds for Pages, but Miller and Sheehan have made significant impacts for the big club this season and are two more examples of the Dodgers' player development staff being one of the best in baseball.
Full List of Dodgers on the MLB Pipeline