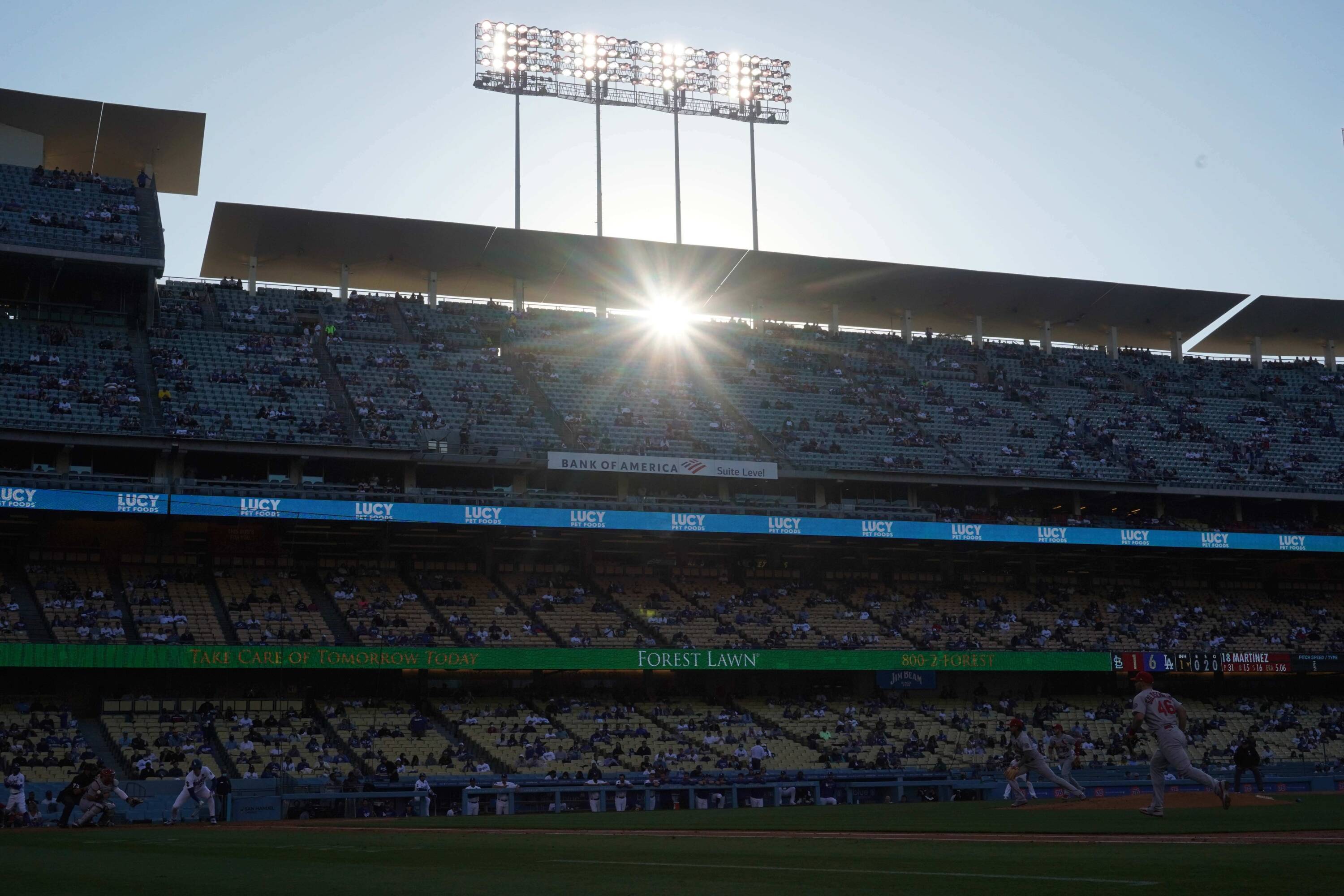 The Dodgers signed yet another minor-league outfielder this weekend, agreeing to a minor-league deal with 28-year-old Anderson Miller. Miller had previously played in the Royals organization.
Miller got as high as Triple-A with Kansas City, batting .215 with a .710 OPS in 251 plate appearances with Omaha in 2021. The batting average wasn't great, but Miller had a decent walk rate and some good pop in is bat, so there are tools there to work with for the 6-foot-3, 215-pounder.
Miller spent the 2022 season in the independent Atlantic League, playing for (and I promise I'm not making this name up) the Kentucky Wild Health Genomes in his hometown of Lexington, Kentucky. Los Angeles has had some decent success with Kentucky products recently, including Will Smith and Walker Buehler. Highly touted prospects Bobby Miller and Dalton Rushing aren't from Kentucky, but both (like Smith) went to college at the University of Louisville.
Miller went to Western Kentucky, where he posted a .998 OPS his junior year before being drafted in the third round by Kansas City in 2015. He worked his way up through the minors, but his Triple-A season in 2021 was cut short by an ankle injury, and he became a free agent after that season.
Miller had three stints on the injured list in 2022 with hamstring and knee issues, but he seems to be healthy now. Will the Dodgers organization help Miller find his unreached potential like it has with so many other players? And even if so, will that be enough to get him to the big leagues? The odds are stacked against it, but crazier things have happened.
Have you subscribed to our YouTube Channel yet? Please subscribe and hit that notification bell to stay up to date on all the latest Dodgers news, rumors, interviews, live streams, and more all year long!