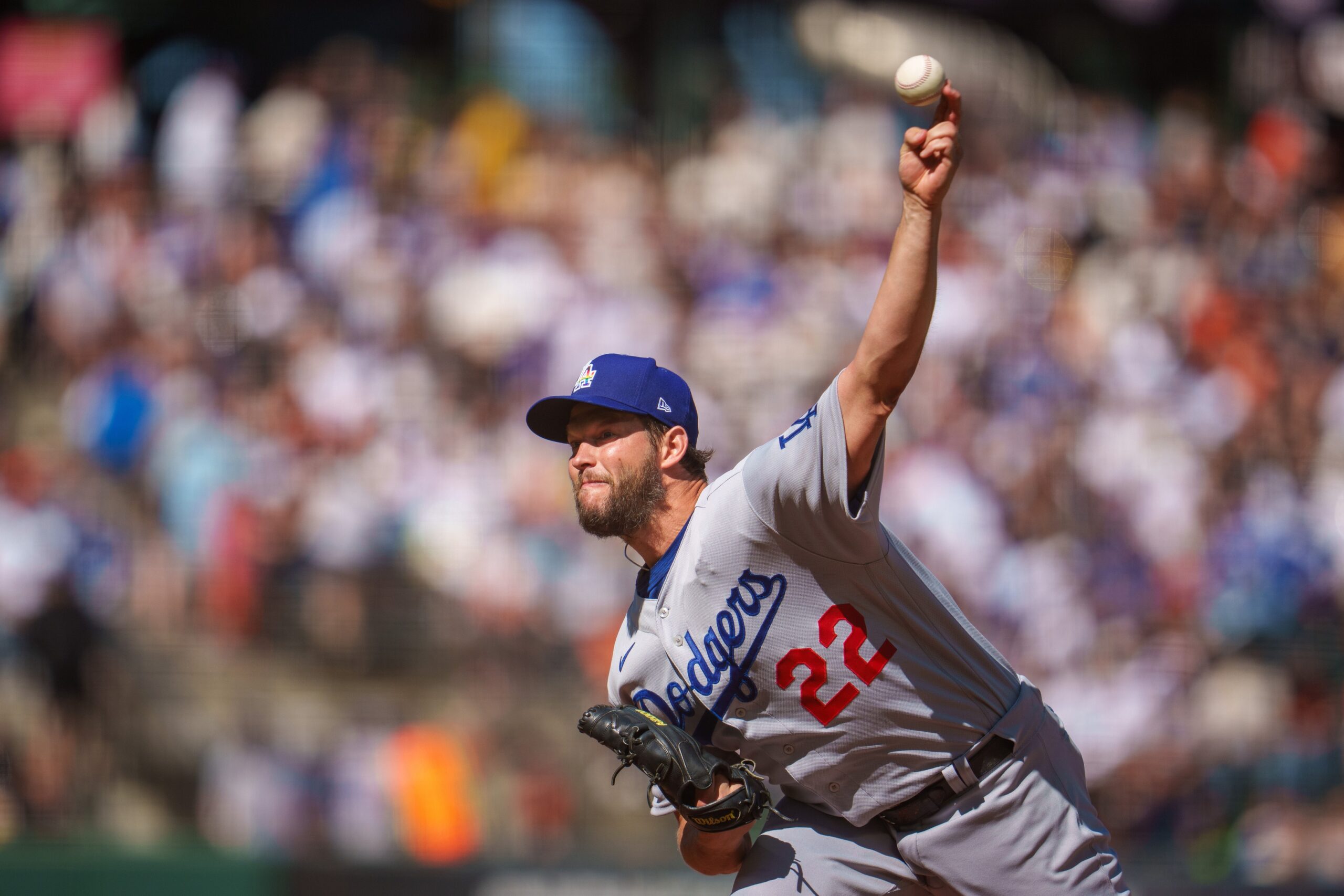 The Dodgers and Giants will resume their regular seasons tonight at Dodger Stadium. ESPN will be be broadcasting the first game of the series so fans across the country will get to enjoy the best rivalry in all of baseball. First pitch is set for 7:09PM PT with Mitch White set to take the mound for the Dodgers. Giants All-Star Carlos Rodón gets the start for the Giants.
Prior to first pitch, the Dodgers and Giants both set their rotations for the remaining three games of the four-game series in Los Angeles.
Friday: Tyler Anderson vs Logan Webb (7:10PM PT)
Newly minted All-Star Tyler Anderson will take the mound hoping to lower his already impressive 2.96 ERA. Tyler the Outs Creator owns a 1.86 ERA in the month of July. In his last start before the break, he pitched scoreless innings against the Cardinals.
Webb, who dominated the Dodgers last postseason, has yet to pitch against LA this year. But based on his track record, the righty will once again be a tough test for Dodgers hitters. He has a 2.86 ERA in 19 starts this year.
Saturday: Julio Urías vs Alex Wood (4:15PM PT – FOX)
The Dodgers will be facing an old friend in a Fox Saturday showcase game that features a pair of southpaw starters.
Lefty Alex Wood gets the nod for San Francisco and will be making his second start of the year in Halloween orange at Dodger Stadium. Back in early May, Wood gave up three earned runs in 5.1 innings of work.
Dodgers starter Julio Urías will try continue his streak of strong performances against the Giants. In two games against San Francisco this year, Julio earns an other-worldly 0.58 WHIP and a 1.50 ERA. As if he needed any more motivation, another great outing in primetime will serve as an exclamation point of his All-Star snubbing. 
Sunday: Clayton Kershaw vs Alex Cobb (1:10PM PT)
None other than Clayton Kershaw will be on the mound for the final game of the four-game set. All of the All-Star Game fanfare was merited, but now, it's time for Clayton to continue his spectacular season (2.13 ERA). Kershaw will be hoping to earn his eighth victory of the season.
Journeyman starter Alex Cobb will be on the bump for the Giants. In his last six starts, the 34-year-old owns a 2.20 ERA in 32.2 IP.
Back when Andrew Friedman was running the show at Tampa Bay, the Rays selected Cobb in the fourth round of the 2006 draft.
Have you subscribed to our YouTube Channel yet? Subscribe and hit that notification bell to stay up to date on all the latest Dodgers news, rumors, interviews, live streams, and more!
Dodgers: Manny Machado Unbothered By the Booing In Los Angeles