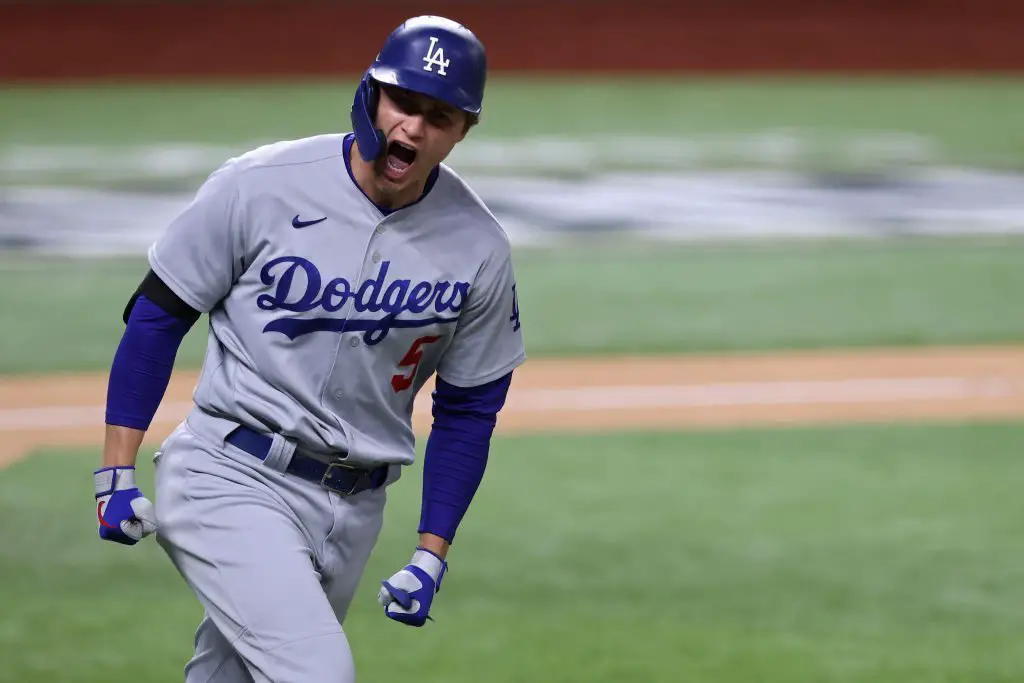 Dodgers Team News
Dodgers News: Roberts Hoping for Return of Corey Seager This Weekend
Remember that guy Corey Seager? He was that guy that played shortstop and helped lead the Dodgers to a World Series title in 2020. The infielder has missed nearly two and a half months with a fractured bone in his right hand.
After several false restarts, it looks like the Dodgers finally have a return date circled on the calendar for Seags.
Ahead of Wednesday night's win, manager Dave Roberts finally had a positive update for the injured shortstop. And, most importantly, that return date. Bill Plunkett of the OC Register reports.
Our hope is there is going to be an activation this weekend. … I don't know what day, Friday, Saturday or Sunday, but I would expect this next series. I'm hopeful he will be activated.
Seager has been in Arizona playing games and collecting at-bats at Camelback Ranch since Monday. After Thursday's matinee in San Francisco, the Dodgers head to Arizona for three against the Diamondbacks. Even with the trade deadline coming on Friday afternoon and the team potentially adding some talent from the outside, Roberts sounded almost more excited to be getting Corey back in the lineup.
Just having him in there, the presence, in tune with his swing, the defense, getting him in there to play short – the net is a no-brainer.
In 37 games this season, the 27-year-old posted a .265/.361/.422 triple slash line in 169 plate appearances. When he went down with the injury, he was just starting to heat up with 9 hits in his previous 5 games. With Seager coming back and Mookie Betts likely joining him on Sunday, things are looking up in Los Angeles.
NEXT: Mookie Betts on Track for Sunday Return