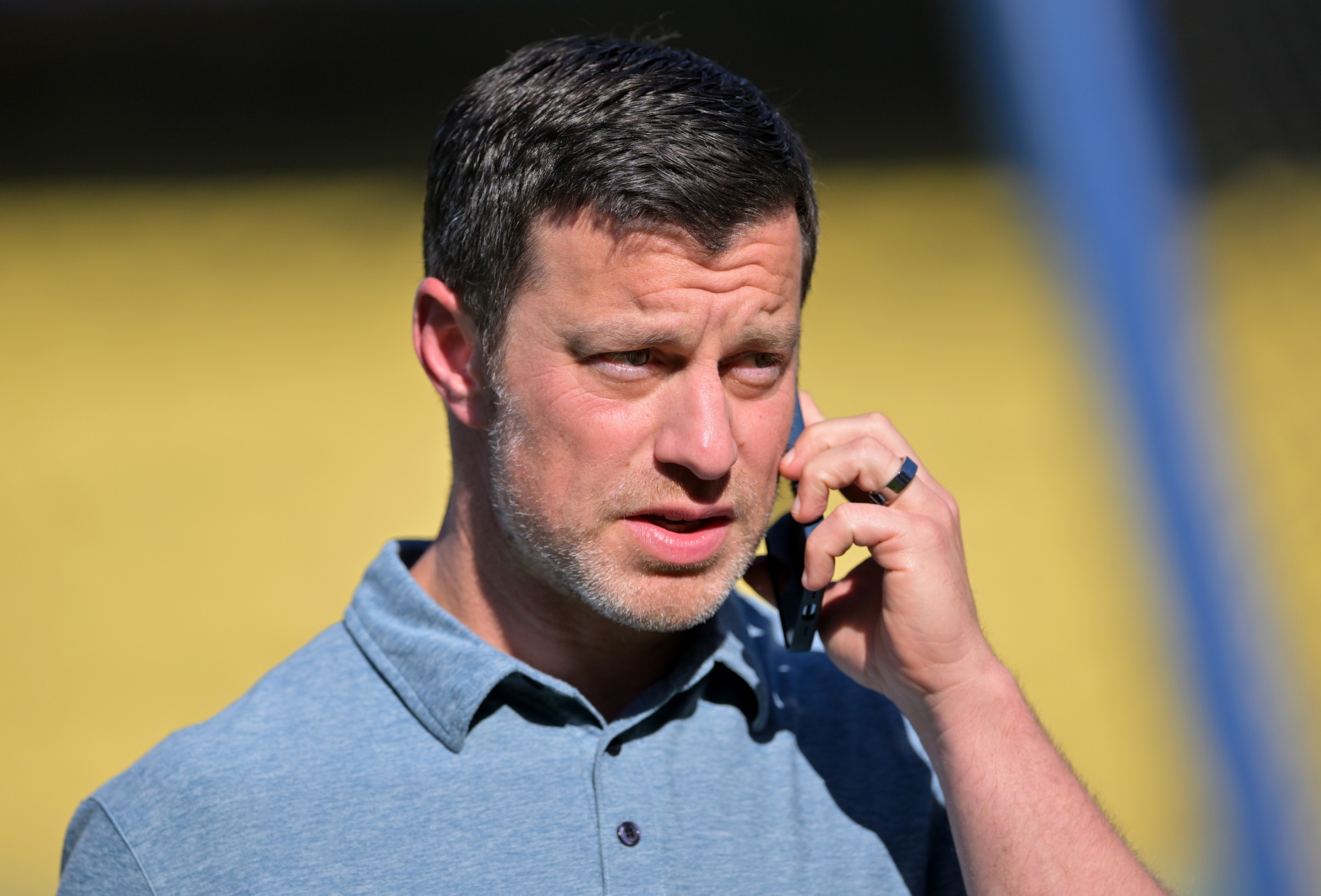 The Los Angeles Dodgers are going through a rough stretch.
Rough, in truth, is a description that puts it mildly for a Dodger pitching staff going through one of the worst seasons in franchise history.
For a franchise synonymous with a unique level of excellence in that area spanning multiple generations — from Clayton Kershaw now to Sandy Koufax and Don Drysdale long before him — a 4.66 team ERA as the halfway point of the season approaches most certainly doesn't live up to that standard.
Granted, Kershaw — a guaranteed first ballot Hall of Famer whenever he decides to put a cap on his career — is living up to the standard that he's helped cultivate in the modern era. Having a 2.95 ERA and a slider still as sharp as ever in his age-35 season is evidence enough of that.
It's the rest of the group that needs to pull the rest of their weight — or the team can risk falling even further down into the moderate hole they're looking up at.
And Andrew Friedman knows that.
For all of the Dodgers' uncharacteristic struggles this season, the team's President of Baseball Operations kept an optimistic tone to The Athletic's Fabian Ardaya on Monday, while issuing a challenge of sorts to his team.
"… I believe this team is capable of way more, and I believe that will be proven out by us playing better, more consistent baseball as we look ahead. … I think it's an imperfect storm of some bad luck and us not playing very well."
Of course, there's truth to Friedman's "imperfect storm" comment, as the team's been mired in a wave injury concerns since before the season started.
Walker Buehler, who'd been performing almost like an "ace-in-waiting" of sorts as Kershaw's heir apparent, has been rehabbing from Tommy John surgery with hopes of returning at some point this season.
And Julio Urias, who quickly became one of the sport's best since becoming a full-time starter in the abbreviated 2020 season, had been trying to overcome a difficult start to his 2023 campaign before going on the injured list with a still-nagging hamstring injury.
It remains to be seen whether the Dodgers and their surprisingly very vulnerable pitching staff can flip the switch in short order.
But if they don't, the team is in for a year that may well end how it's started. A year that would come to its conclusion not with a deep playoff run, but one that'll end with a term hanging over it that's not been associated with the franchise in over a decade.
Mediocrity.
Have you subscribed to our YouTube Channel yet? Subscribe and hit that notification bell to stay up to date on all the latest Dodgers news, rumors, interviews, live streams, and more!