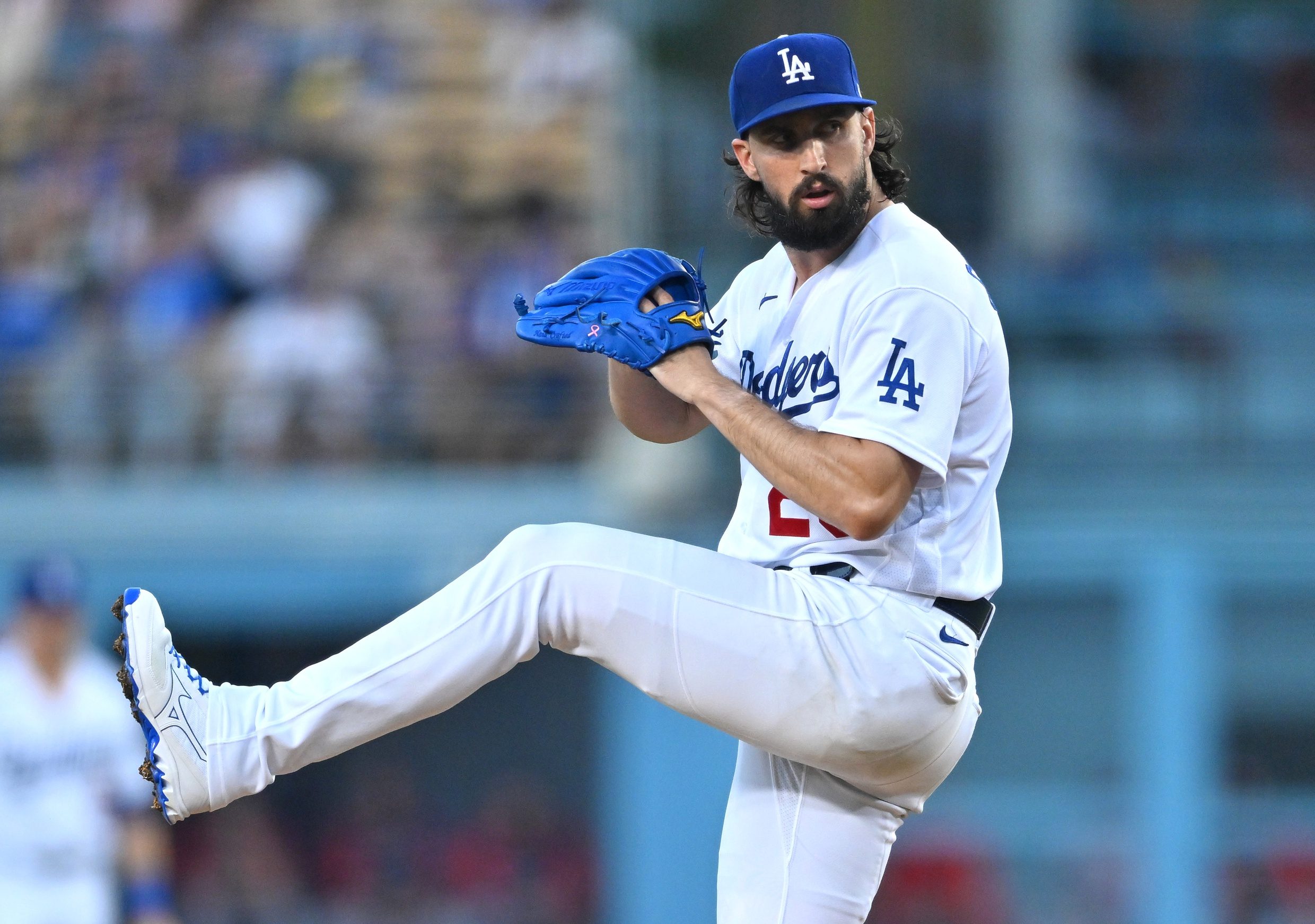 Dodgers Team News
Dodgers News: Tony Gonsolin Picks Shocking Stadium as Favorite Road Park
This past weekend, the official MLB twitter account hosted a live Q&A with Dodgers All-Star starter Tony Gonsolin. Fans submitted questions with Gonsolin providing his off the cuff answers. The questions ranged from his favorite pregame playlist songs, his favorite athlete (Lionel Messi) and of course, his favorite cat breed (Maine Coon).
The NL Cy Young contender was also asked what his favorite stadium was besides Dodger Stadium. His answer is probably a rare one, for a pitcher.
"I kinda like Colorado. It's a good atmosphere. Cool city, right in the middle of downtown. It's kind of fun. That's probably number one." 
Q: Favorite stadium to play in not named dodger stadium?#SNBLive
– @BalkerWuehler

— MLB (@MLB) August 7, 2022
Coors Field is a nightmare for pitchers and doesn't discriminate either. Both the Rockies and opposing teams staffs typically don't enjoy the mile high experience at Coors Field.
In four appearances in his career at Coors, Gonsolin owns a 3.71 ERA and a 1.11 WHIP which honestly, isn't too bad…relatively. For context, Clayton Kershaw's career ERA at Coors (26 starts) is 4.82 ERA. Perhaps Tony just needs more starts to get the full Coors Field experience.
Tony Smokes gave the Braves Truist Park a honorable mention.
"Atlanta is pretty cool, I don't usually pitch great there but, overall, the city is pretty cool."
It seems like Gonsolin might have been misremembering his outings there since he owns a 1.86 ERA in two starts at Truist Park.
Regardless, Gonsolin is definitely on the short list of pitchers who list Coors Field as their favorite road ballpark.
Have you subscribed to our YouTube Channel yet? Subscribe and hit that notification bell to stay up to date on all the latest Dodgers news, rumors, interviews, live streams, and more!
Dodgers News: Miguel Vargas Sent Down; Justin Turner Activation Imminent