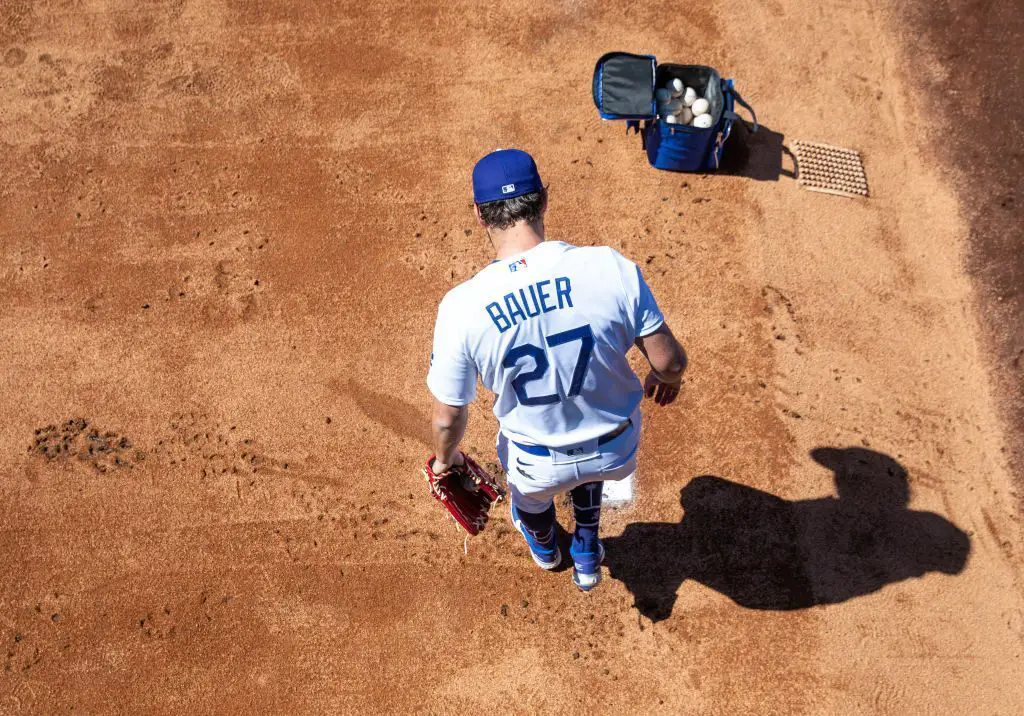 Editorials
Dodgers News: Why Trevor Bauer Was Pitching With One Eye Closed
Trevor Bauer has been known to do some odd things at Spring Training. Last year against the Dodgers, Bauer basically told hitters what was coming. He got away with it though, as he pitched relatively well. 
This week, Bauer once against did something out of the ordinary. Bauer appeared to be pitching with one eye closed during the 1st inning with the Dodgers facing the Padres. That led a lot of fans to wonder if there was an issue, or if he was just messing around with opposing hitters. 
Bauer explained why he was doing it to the media after his outing, 
#Dodgers Trevor Bauer said he pitched 1st inning today with one eye closed. "I like making myself uncomfortable and throwing different stuff my way and trying to find a solution for it. I think that's how you improve."

— Bill Plunkett (@billplunkettocr) March 6, 2021
Bauer explained he was in favor of putting himself in odd scenarios to better his game. The Dodgers certainly weren't hurt by it though, as he tossed 3 scoreless innings against the Padres. 
Other Dodgers News
On the subject of Trevor Bauer, Dodgers pitching coach Mark Prior seems to be a big fan. He talked recently about how he impacts the younger players, and how he believes that his crazy worth ethic is rubbing off on them. 
Have you subscribed to our YouTube Channel yet? Subscribe and hit that notification bell to stay up to date on all the latest Dodgers news, interviews, live streams, and more!
Dodgers: Dave Roberts in Favor of Piping in Noise With Fans at Limited Capacity