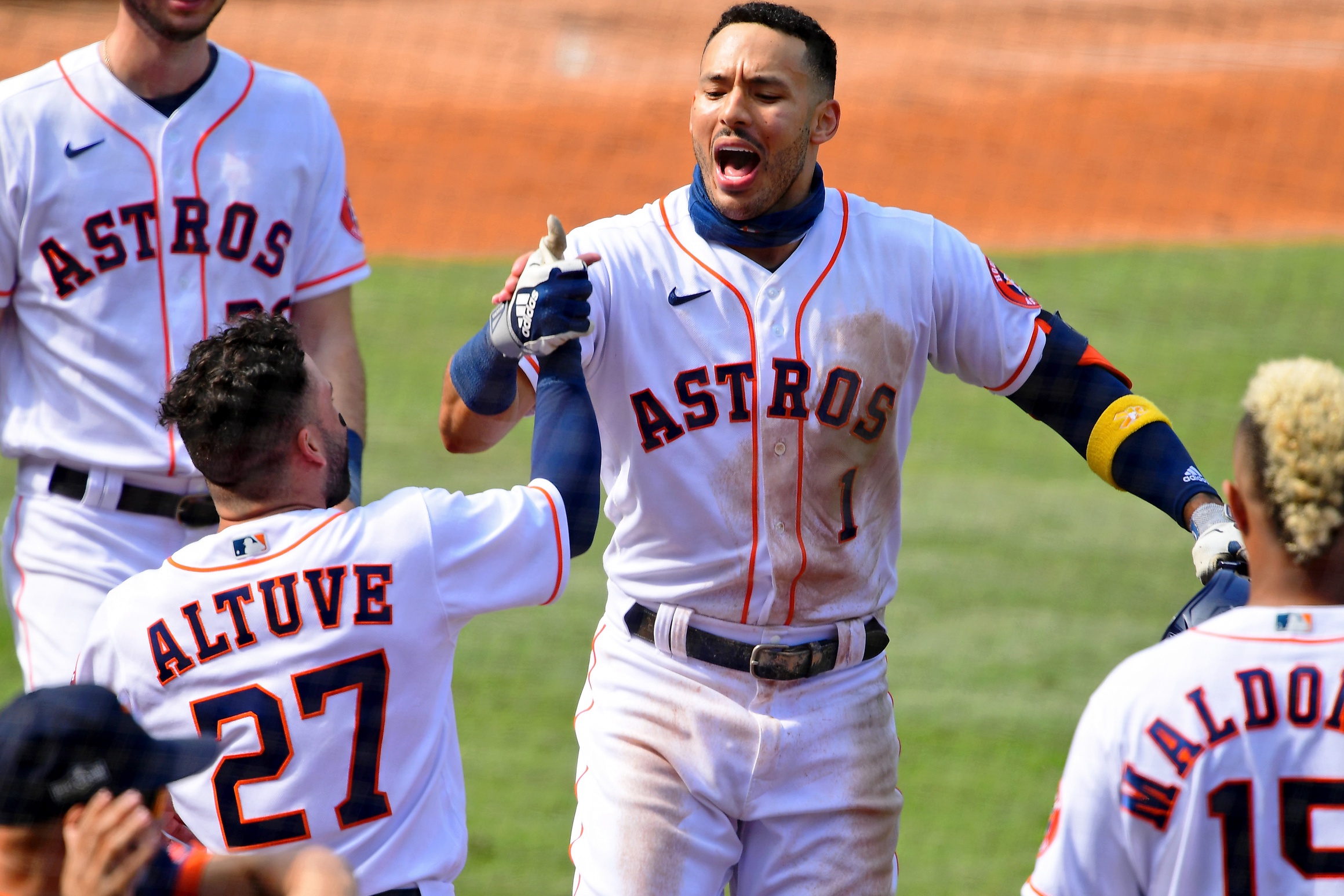 Dodgers Team News
Dodgers Offseason: Carlos Correa Expected To Demand Top Dollar, is LA Willing To Pay It?
It's looking more likely each day that Trea Turner will not be with the Dodgers in 2023. Luckily, the Dodgers will have some options to replace Turner if he were to leave and among those options come Carlos Correa.
The bad blood between the Astros and the Dodgers during the cheating scandal of the World Series will never go away. However, it's believed a unity with Correa and the Dodgers won't cause any friction.
The biggest issue becomes how much the Dodgers will be willing to pay Correa.
Ask yourself, Dodger fan, do u love ur baseball team ENOUGH to swallow ur pride & hatred for the Astros & root for Carlos Correa in a Dodger uniform? Because, he'd make your team better. If you CANT. Then, the truth is that you hate the Astros MORE than you love the Dodgers.

— Bonda (@BenOndaTop) November 11, 2022
Among the off-season predictions, an MLB Insider believes Correa will make a deal north of $300 million this off-season. If the Dodgers aren't going to pull the trigger and bring Turner back for something near that amount, it's hard to imagine the Dodgers would do the same for Correa.
A prediction sees Correa landing with the Cubs on such a deal (via Jim Bowden, The Athletic).