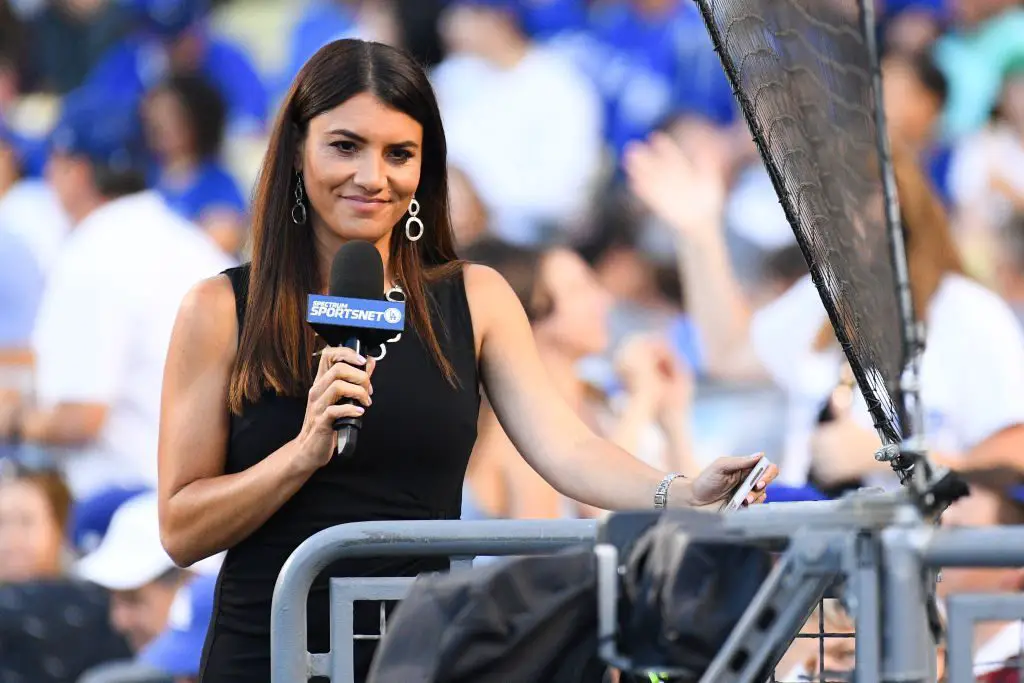 Alanna Rizzo was a huge part of the Dodgers organization for 7 seasons. Her time in Los Angeles was spent covering every aspect of the team, and she gained all of the love and respect of players and coaches while there. 
This past offseason, Alanna decided to step away from the Dodgers. She cited time with her family and working on her foundation as reasons for stepping away as she embarks on a new adventure on the east coast. She's been part of the High Heat broadcast on MLB Network since leaving the team.
But the Dodgers couldn't let Alanna leave without getting what she deserves. The team surprised her this week with her very own 2020 World Series ring. Dave Roberts and a few players also sent her a personal message along with the hardware. 
Congratulations @alannarizzo on receiving your 2020 World Series ring! pic.twitter.com/zm9teddNMk

— Los Angeles Dodgers (@Dodgers) April 29, 2021
The Dodgers chose a few players that have been around for a long time in Justin Turner and Kenley Jansen. Both veteran players were there for the majority of Alanna's time in Los Angeles. So hearing from those guys in particular must have been pretty special. 
Alanna later posted on Twitter how grateful that she was for the team, calling them a first-class organization. Congrats on the World Series win, Alanna. We miss you out west. Kirsten Watson took over Alanna's position as the SportsNet LA reporter and host back in February. 
Up next for the Dodgers, they kick off a 4-game series in Milwaukee tonight. Trevor Bauer gets the start going up against Eric Lauer, a guy that has historically pitched very well against them in his time with the Padres. 
First pitch is 4:40 PM tonight at American Family Field. 
Dodgers: Dave Roberts Not Ready to Send Edwin Rios Down… Yet