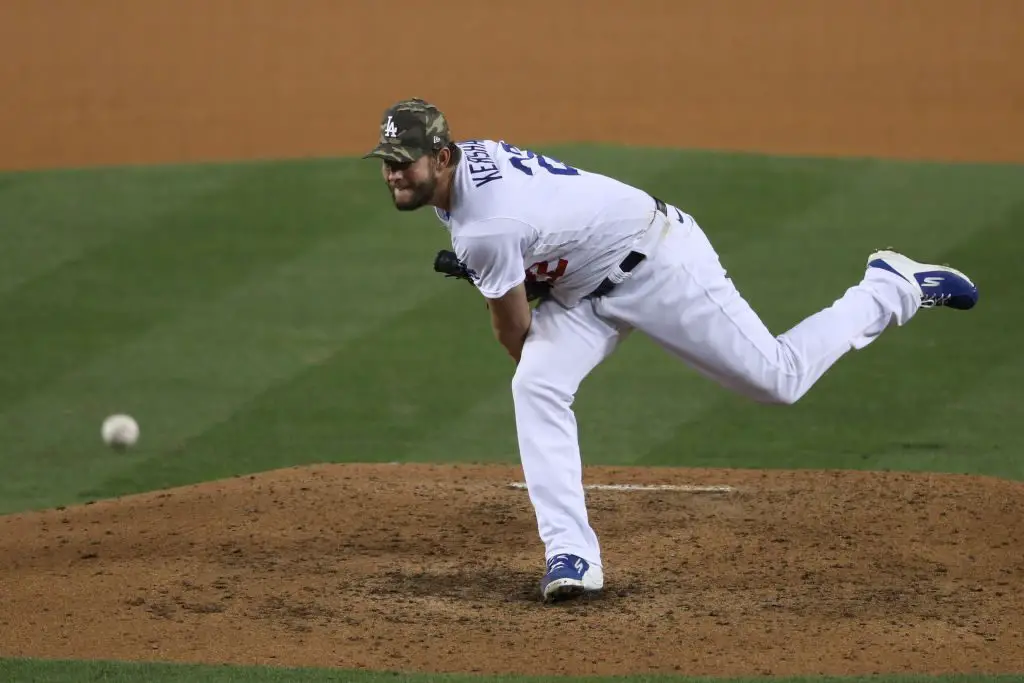 Dodgers Team News
Dodgers Probable Starting Pitchers For Weekend Series Against the Rangers
The Dodgers and Rangers kick off a series tonight in Los Angeles, and it's a battle of two very different teams. Los Angeles comes into this one with the most productive offense in the NL while Texas ranks near the bottom of the barrel. 
These games feature some pretty fun pitching matchups though, and the Dodgers will go with their top 3 starters. It wasn't by design, but it works out well if you're a fan at the ballpark this weekend. 
Friday: Clayton Kershaw vs. Mike Foltynewicz
Clayton Kershaw gets the start on Friday against his hometown Rangers looking to balance back out after 2 very bad starts. For the first time in a very long time, Kersh was dinged with 6 earned runs in back-to-back starts. The Dodgers hurler will look to rebound by facing a Rangers team that has not hit lefties well. 
The Dodgers will go up against Mike Foltynewicz who is not nearly the same guy he was in Atlanta. Folty has his walks down, but he's still getting hit very hard in 2021. 
Saturday: Trevor Bauer vs Kolby Allard
The Dodgers are hoping Bauer can come back and have a more efficient outing in this one. He threw 100 pitches through 6 innings in a loss against the Braves over the weekend, and that was after an outing in which he made it into the 7th at 94 pitches. 
They'll have to get it done against a lefty in Koldy Allard who has struck out guys at a very high rate in 2021. Allard is mostly a fastball pitcher though, featuring a 4-seam and cutter that he throws almost 80 percent of the time. The Dodgers should feast on that.
Sunday: Walker Buehler vs Dane Dunning
Walker Buehler will look to continue his run of good starts dating back to mid-May. He last appeared in Pittsburgh where he shut down the lowly Pirates offense for 7 innings, but only punched out 2 batters. 
Buehler faces off against Dane Dunning, who does not often get past the 5th inning in games. Dunning features a decent pitch mix that could give the Dodgers offense fits, with a decent sinker and wipeout slider. 
Dodgers vs Rangers: An Opportunity to Move Back Atop the NL West