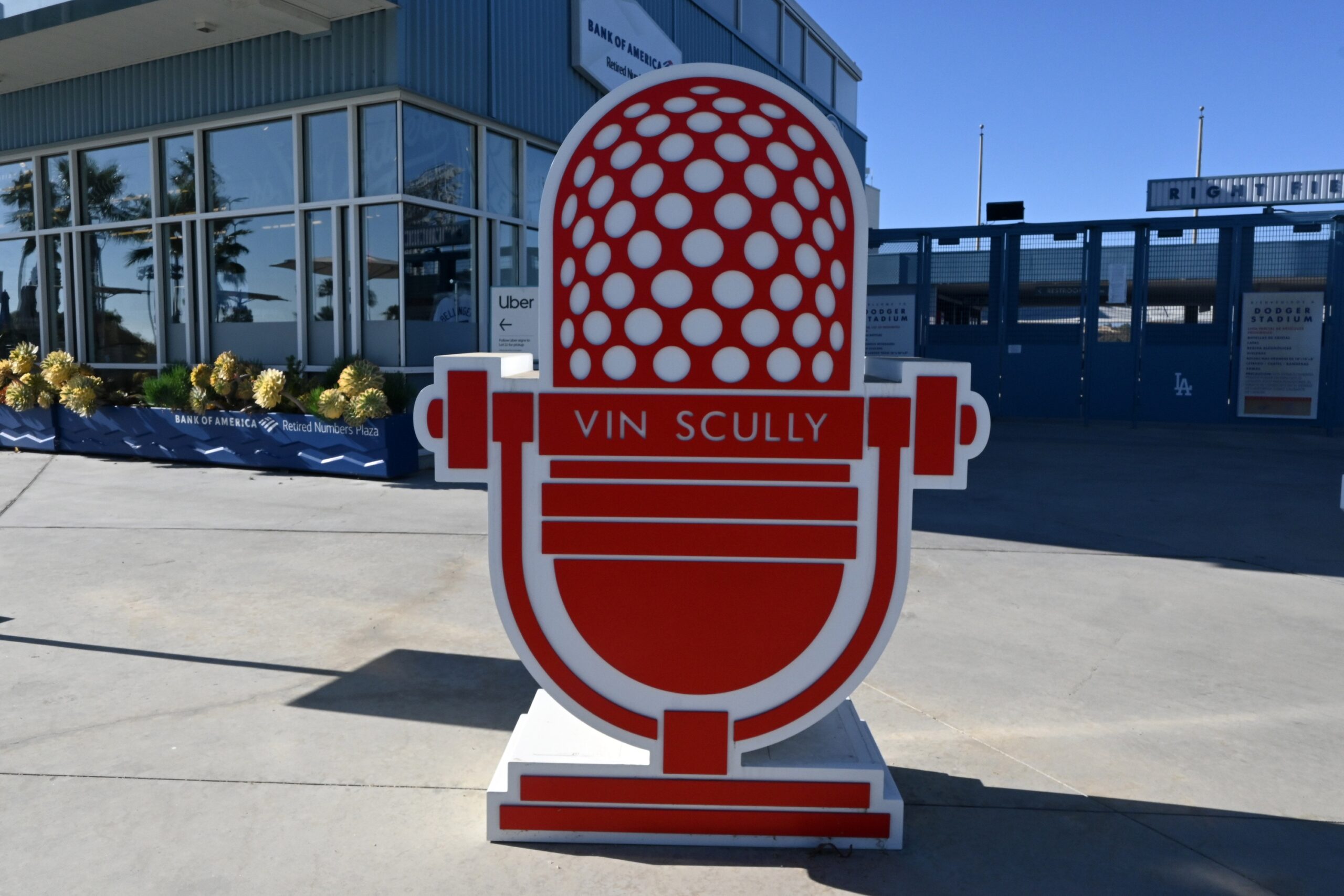 Overseas, Yasiel Puig has had quite the season. Although we miss him playing for Los Angeles, Puig has dominated in the KBO. 
In his first season in the league, he helped lead his team to the KBO Championship. But although winning is kinda cool, Puig has a bigger thing he's playing for. His whole goal this postseason has been to #WinforVin. 
And although the Dodgers were unable to get the job done this year, Yasiel Puig is keeping the dream alive out in Korea. Recently, MLB player Agent, Lisette Carnet, shared a video about what the hashtag and goal of winning for the late LA broadcasting legend, Vin Scully, means to Puig. 
What the #winforvin hashtag means to @YasielPuig, why he wants to honor Vin & all the work he has been doing behind the scenes to do so. He is not just committed to winning the games, he is committed to now win at life too, facing all of his challenges head on ?Congrats Yasiel! pic.twitter.com/1UGOfN1gnq

— MLB Player Agent Lisette Carnet (@lisettecarnet) October 30, 2022
She says in the video:
"At every at-bat, Vin is there with him, he is very dedicated to doing everything he can to honor Vin's name."
She also shared about some of the mental struggles and diagnoses that Puig has worked through during his time away from the United States. She sheds light on the fact that he is "not the player he once was" and is constantly working on becoming a better human, something he has tried to focus on since Vin passed away. 
And although the video was posted 3 months ago, Yasiel Puig also reposted this on Twitter to remind fans where he gets his "Wild Horse" nickname. 
— Yasiel Puig (@YasielPuig) October 31, 2022
Yasiel Puig had looked up to Scully for years and years and the news of his death just this past summer was hard for him to swallow especially being so far but also mourning with the city of LA and the lives that Scully touched. 
Since then, Puig has been adamant about playing in honor of his and the entirety of Los Angeles' hero. The Korean Championship Series starts on November 1st and like the MLB it will be the best-of-7 series. 
We wish you the best of luck from the West Coast and we know you will continue to make Scully proud, Wild Horse. 
Have you subscribed to our YouTube Channel yet? Subscribe and hit that notification bell to stay up to date on all the latest Dodgers news, rumors, interviews, live streams, and more!
NEXT: Dodgers Legend Was Named NL MVP On This Day in 1963