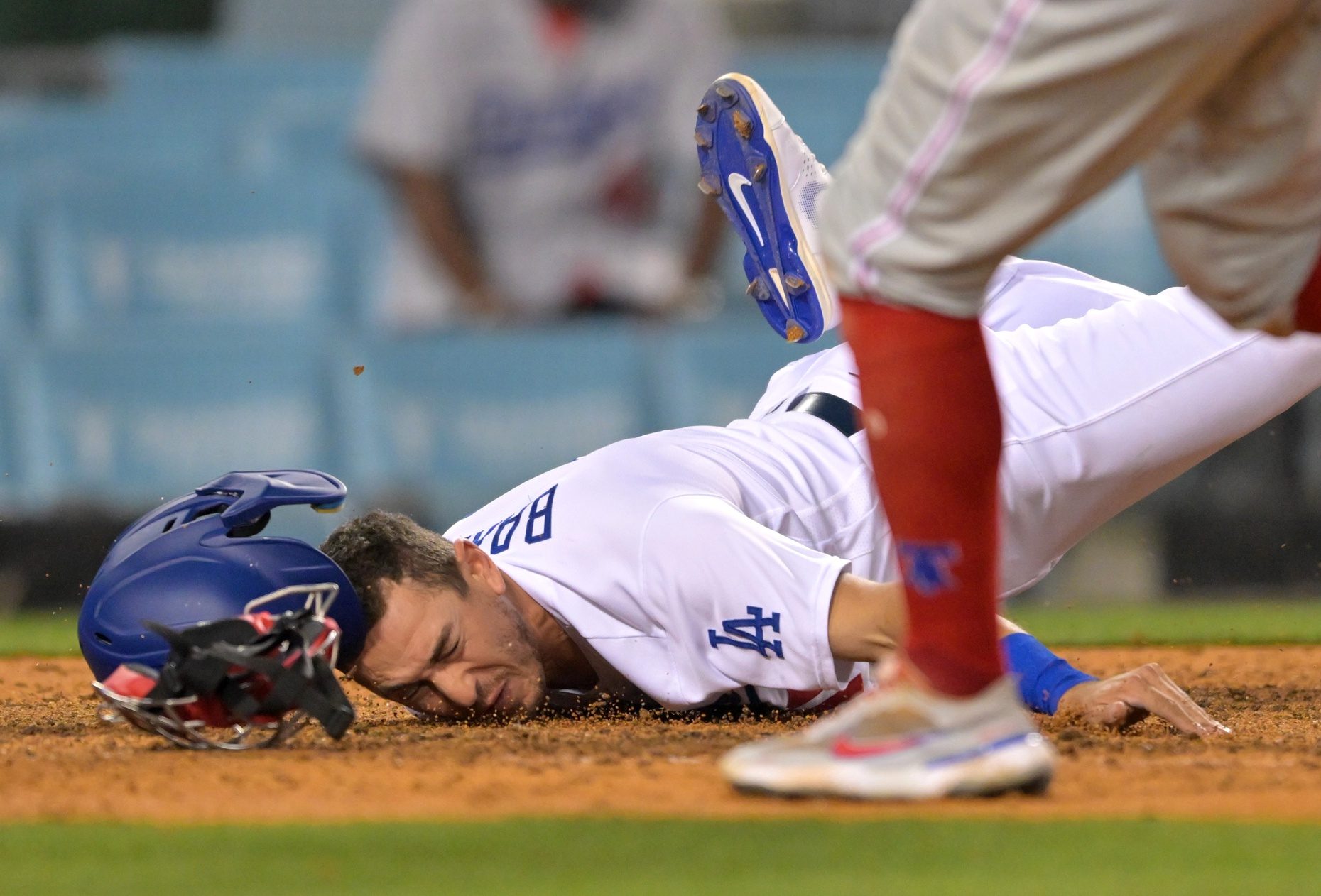 Thursday night's loss to the Phillies was just about as bad as it gets. At least in a blowout loss, fans realize what's happening and don't get their hopes up. But the Dodgers clawed back from a 6-run deficit and tied up the game in the 8th inning, only to watch it quickly slip away the following inning. 
The Dodgers also left Tyler Anderson in for a very long time. Many would argue that he should've been taken out of the game after the second inning. But Dave Roberts needed innings, and he wasn't about to go to his bullpen that early. 
Then there was a safety squeeze play late that failed…badly. The reality is that there were so many bad decisions made in this game, and it should have been one that the Dodgers came back to win in dramatic fashion. 
But nothing to do left now, what's done is done. The Dodgers can only learn from these experiences and move on. Up next, they will send out Walker Buehler tonight to take on the Phillies. It was supposed to be Clayton Kershaw, but he just hit the injured list with another back issue today.
Have you subscribed to our YouTube Channel yet? Subscribe and hit that notification bell to stay up to date on all the latest Dodger news, rumors, interviews, live streams, and more!
Dodgers: Max Muncy Unsure if Injured Elbow is Part of His Slump