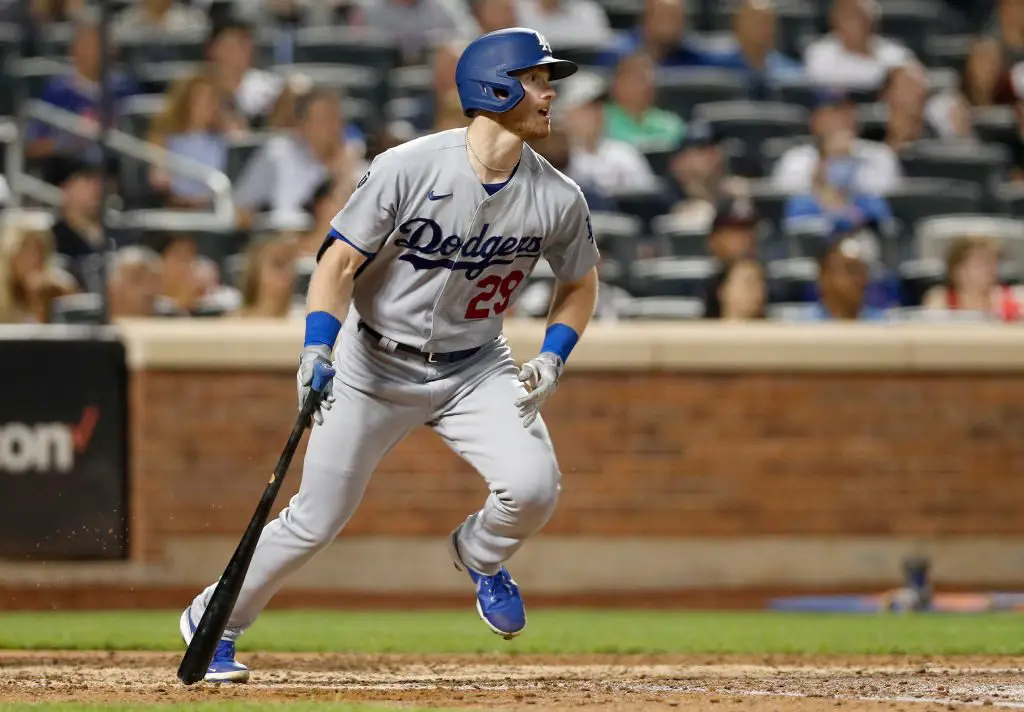 Dodgers Team News
Dodgers: Roberts Explains His Decision to Go With Billy McKinney Over Others
The Dodgers are looking to take the final game of the series in New York and sweep the Mets on Sunday. With Max Scherzer on the mound to face off against Carlos Carrasco, the only question is whether the bats can get going again. 
They're getting Justin Turner back into the lineup and that should help get things moving. But there was at least one questionable decision at the bottom of the Dodgers lineup. Dave Roberts went with Billy McKinney once again in right field with Mookie Betts on the injured list. 
There are obviously better options offensively that Doc could have gone with there. But the Dodgers skipper explained his decision to go with McKinney again in his pregame press conference. 
The value is that it's a good at-bat in the 8-hole, he's not there to carry the offense. He's there to take good at-bats, see pitches, and turn over the lineup, which he has done. And with our roster where it's at, he's a couple of grades better than anyone else we can put out there. You still have to prevent runs to win baseball games. 
McKinney hasn't exactly been an offensive threat with the Dodgers so far. Through 18 games, he is slashing .163/.323/.184 and does not have a hit in his last 5 games played. AJ Pollock, on the other hand, has been much better for the Dodgers. 
This seems to be a matter of getting the best defense into the lineup that they could, but it still seems odd. But now that we've officially talked about it, don't be surprised to see McKinney go of on Sunday against his former team. 
Dodgers Injury Update: Victor Gonzalez Returning Soon, Darien Nunez on the Mend