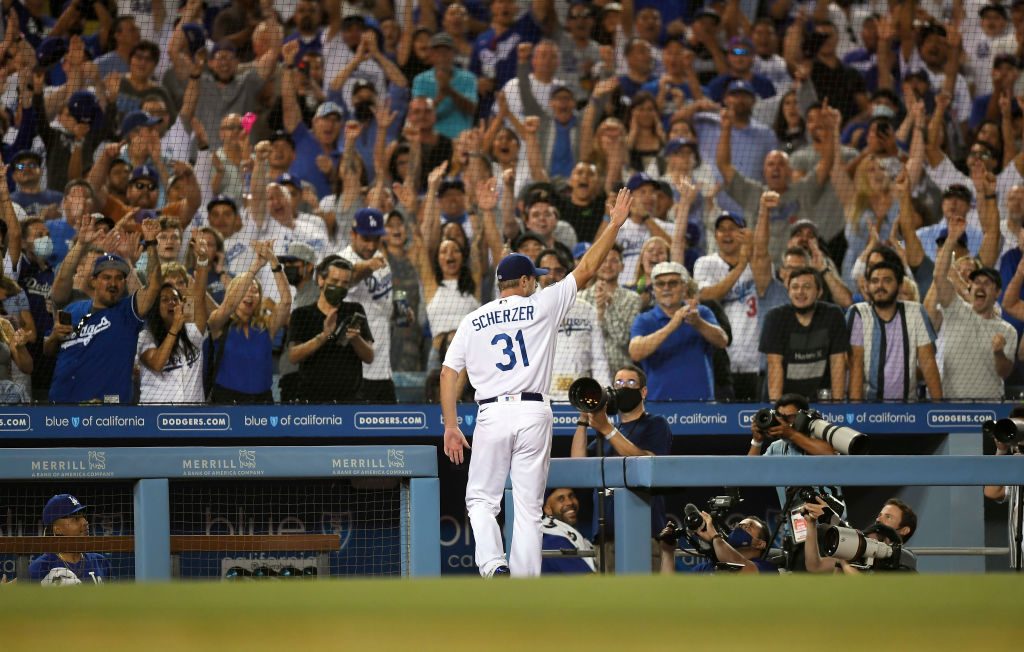 Dodgers Team News
Dodgers Expecting to Lean On Max Scherzer on Sunday With a Short Bullpen
The Dodgers are pretty short on bullpen arms that have not seen a ton of work over the past week. And with possibly 2 more bullpen games looming this week in Los Angeles, they're going to need a lot out of Max Scherzer. 
From what it sounds like, the Dodgers are expecting to lean on him heavily on Sunday. But even at age 37, Scherzer has proven time and time again that he can go deep into games and take the stress off of bullpens. 
Before the game, Dave Roberts was asked just how much he plans on leaning on Scherzer with a short pen. The Dodgers skipper couldn't give an exact pitch count, but getting into triple-digits doesn't sound like an issue. 
Where we're at with our bullpen, yeah to lean on him tonight, What that entails we'll know more as the game progresses. But he's prepared for that and we're prepared for that. I just have a hard time without talking about stress level in a particular inning, 1 or 2 times. To say that he's in the 100-110 pitch kind of window, I think that's pretty fair. 
The most pitches Scherzer has thrown in a game this year is 109, and he's done it on 3 separate occasions. But the Dodgers obviously don't want to push him too far with the way their starting rotation has suffered through things. 
The Dodgers and Mets face off today with Scherzer going up against Carlos Carrasco. They'll be going for the sweep! 
Dodgers: Walker Buehler Has One Goal, And It's Not a Cy Young Award