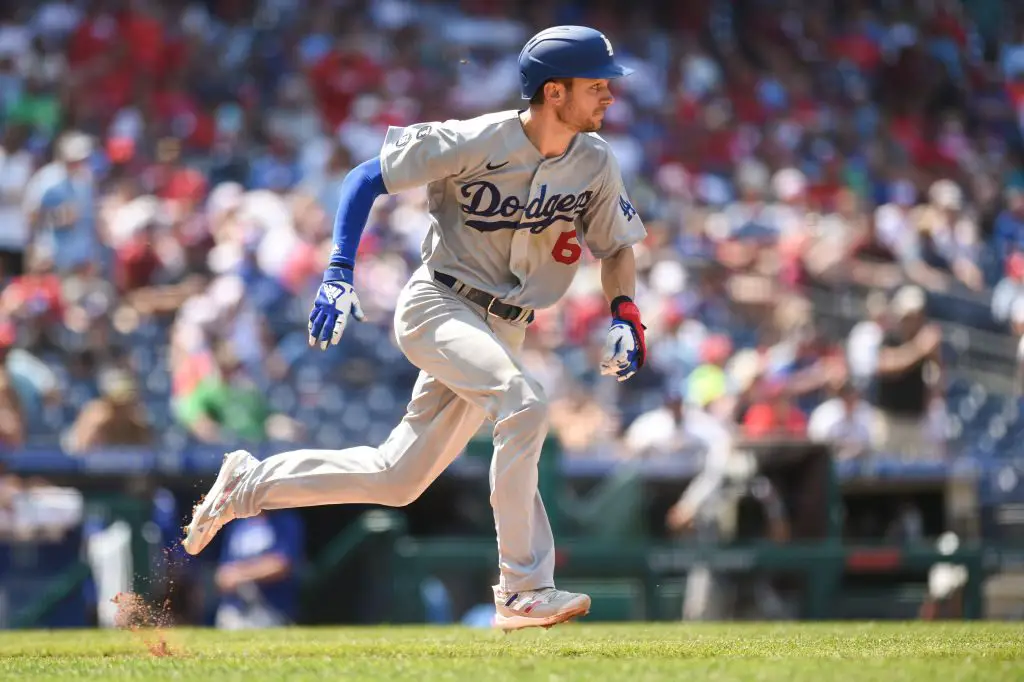 Editorials
Dodgers: Should LA Look to Extend Trea Turner? How Does Corey Seager Play into the Equation?
Trea Turner hasn't been a Dodger long, but he's already made his presence felt. The shortstop turned second baseman is a legitimate NL MVP candidate thanks to his unique blend of speed, power, and batting average. By most accounts, 2021 has been career year for Trea Turner.
Turner isn't a free agent until after the 2022 season. However, LA should give him the Mookie Betts treatment – extend him so he never hits the open market.
This season, Turner ranks second in batting average, third in stolen bases, and has 25 home runs. Through Saturday, he is one of only seven position players to have more than 6.0 WAR. His name is right up there with Vladimir Guerrero Jr., Fernando Tatis Jr., Juan Soto, and Jose Ramirez. Meaning, Turner is not just another good player, he's one of the few great players in MLB.
Trea Turner's Dodger future pivots on Corey Seager's impending free agency this winter. If Seager decides to re-sign with LA, would Trea agree to continue to play second base? If Seager doesn't re-sign, do the Dodgers go all in on Turner?
Seager is not the only variable either. Clayton Kershaw and Chris Taylor will also be free agents. Julio Urias (2024) and Walker Buehler (2025) are a few years out, but they both figure to fetch substantial contracts.
All that being said, Andrew Friedman surely thought through how trading, and keeping, Turner affects the roster and payroll moving forward. A man that calculated doesn't make that trade without having a plan for the future.
They don't need to extend Turner tomorrow or even his winter. They do need to hold onto one of the best players in baseball. Extending him, rather than letting him hit free agency, is the best way to accomplish that goal.
NEXT: Will Dodgers Re-Sign Albert Pujols? Why He Could Go Back to Cardinals & Proof He was a Great Signing