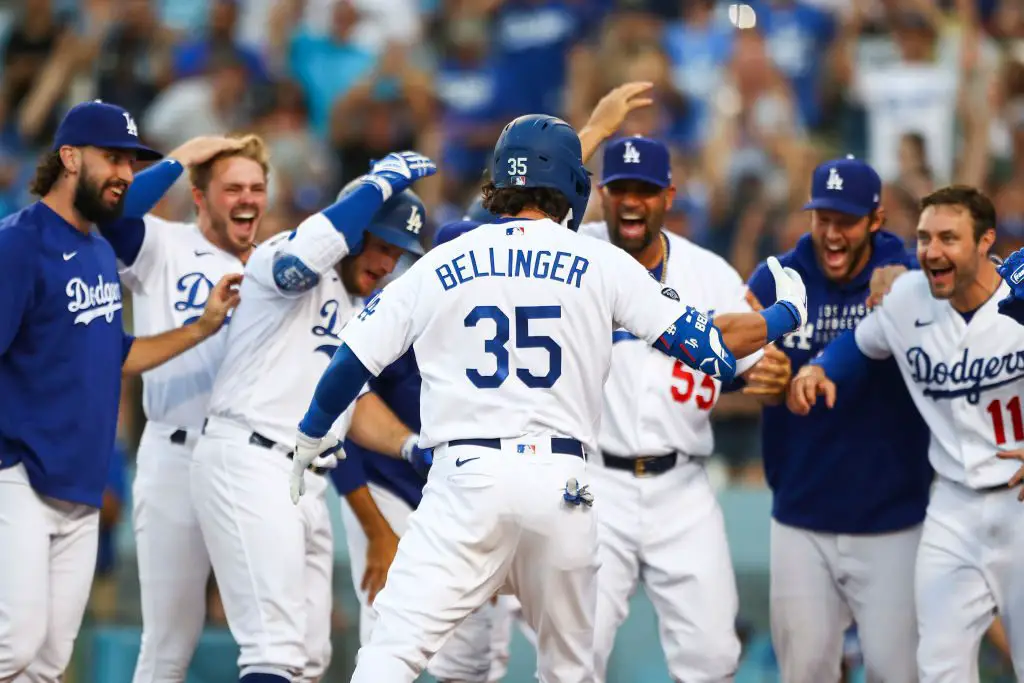 The Dodgers, fresh off winning nine straight games, earned the top spot in MLB.com's weekly power rankings. Apparently, nothing jump starts these Dodgers like getting no-hit at home.
MLB.com Power Rankings 7/6/21
Dodgers

Giants

Astros

Red Sox

Brewers
After the Chicago Cubs blanked the Dodgers at Chavez Ravine on June 24th, the Dodgers proceeded to outscore the Chicago Cubs 16-5 in the remaining three games of the series – all wins. Including, Clayton Kershaw's latest gem on Sunday Night Baseball (13 K, 1BB,1 ER in 8.0 IP).
Next, the Dodgers won a crucial pair of games at home against the San Francisco Giants. Just to be clear though, winning two games doesn't count as a "sweep" in this writer's book. Once again, the pitching staff contributed in a big way by allowing a total of three runs. It also helped to have the ultimate Giants killer in the lineup, 2021 All-Star Max Muncy.
Los Angeles capped off the week with a bizarre four game sweep of the Washington Nationals against the backdrop of Trevor Bauer being placed on administrative leave amid sexual assault allegations.
The Dodgers significantly closed the gap between them and the division-leading Giants during their hot streak. At worst, the Dodgers will begin their Wednesday tilt in Miami just a game and a half back of the Giants. Los Angeles was four games behind when the Cubs series began.
Considering the Dodgers have dropped their first two games against the middling Marlins, it would be a surprise to see them retain their number one ranking next week.
Dave Roberts's club has been successful despite a litany of injuries and two league MVPs vastly underperforming offensively.
This shouldn't be the last time that this talented team is awarded the top spot in the power rankings.
Dodgers News: Mookie Betts is Not Happy with His 2021 Season so Far