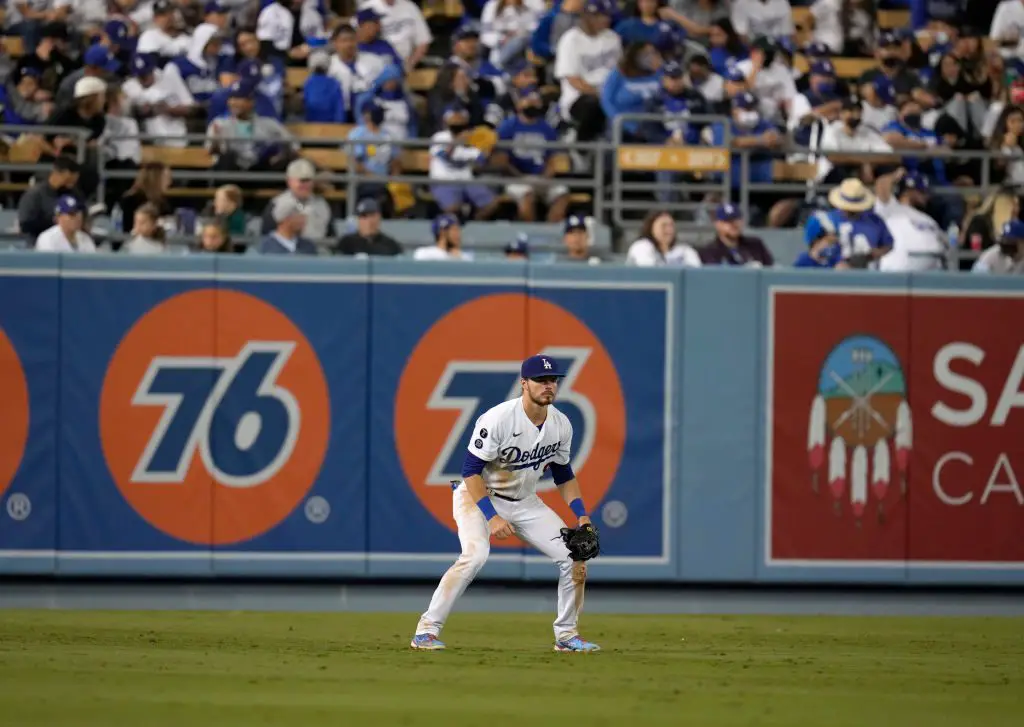 Dodgers Team News
Dodgers: The Emergence of Gavin Lux Allows for Injured Guys to Rest Up For October
The transition to a brand new position is difficult at any level of baseball. But getting it done on the biggest stage in the middle of a division race seems almost impossible. Yet here we are, over a week into the Dodgers playing Gavin Lux in the outfield and feeling great about it. 
Lux's combination of speed and willingness to put in the work has quickly made him a weapon for Dave Roberts. His recent shift to center field after the Dodgers lost Cody Bellinger to the injured list only further highlights his value. 
But aside from his ability in the outfield and the production of his bat, Lux also helps Doc with something else. Roberts talked about the impact of his game prior to Saturday's loss and what Lux has allowed the team to accomplish. 
Most importantly, we've got to keep them healthy. Getting AJ [Pollock] out of games, managing [Chris Taylor's] starts and things like that will be beneficial. Certainly, the way Gavin has played has made things a lot better for all of us. 
The Dodgers are heading into October with a few injuries in the outfield that they are working through. Obviously there's Belli and his rib, but AJ Pollock and Chris Taylor are still fresh off of injuries that limited them in September. 
Lux's impact extends far beyond providing value with the glove and bat. He allows for guys like AJ and CT to get healthy for October, and allows for Doc to manage their starts and get them out of the field early. 
Oh yeah, and he's also hitting like a mad man in the month of September. What a time for him to come alive. 
Dodgers: Insider Predicts a Cody Bellinger Trade, Why LA Would & Wouldn't Trade the Former MVP