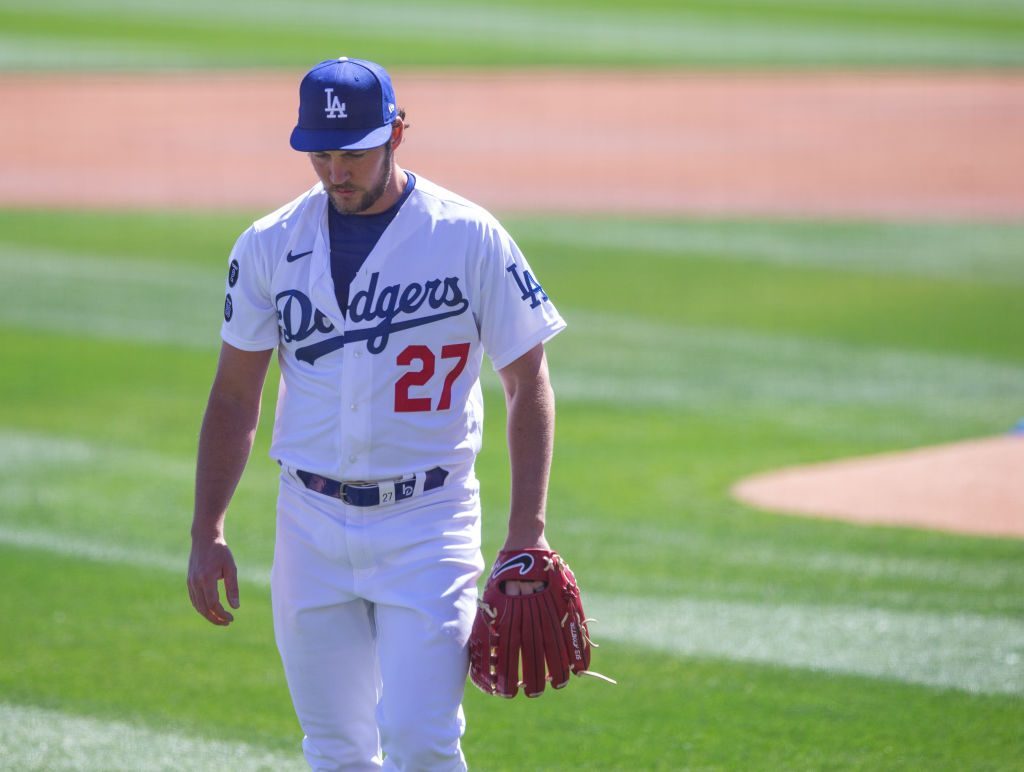 Dodgers Team News
Dodgers: Trevor Bauer Responds to Reports MLB is Checking His Baseballs for Foreign Substances
Major League Baseball might have a really big problem on their hands with the way they are handling the foreign substance issue. The Dodgers have already been subject to testing, reportedly with Trevor Bauer's most recent outing. 
The report from The Athletic said that Bauer had several baseballs pulled from the game that were sticky and appeared to have something on them. The Athletic also said that the Dodgers pitcher was not available for comment on the matter. 
Bauer later took to Twitter to crush those reports as well as MLB's handling of the situation. The Dodgers pitcher talked about how many other balls from other games were also being pulled out of games, but his was the only one reported. 
Lol always fun reading desperate and misleading clickbait headlines from national gossip bloggers. To translate fake journalists speak for y'all, "It's unclear whether" = "I can't be bothered to look into this cuz it doesn't fit my narrative." Wonder where the articles about balls from every other pitcher being taken out of play in literally every other game this season are? Also lol to MLB who already has "sources" talking to gossip bloggers about a supposedly confidential process a week into the season thumbs up y'all keep killin it!
Bauer has a history of challenging the league on rules and suspension-related rulings. He's also been very outspoken about pitchers using illegal substances to improve their grip on the mound. The Dodgers obviously knew this when they signed him to a massive deal this offseason. 
If the league finds that he was using an illegal substance, or anyone else for that matter, it's unclear what they would do. After all, there really is no precedence under the new guidelines. The
player's union has also said
they would challenge any discipline not covered under the current rules.