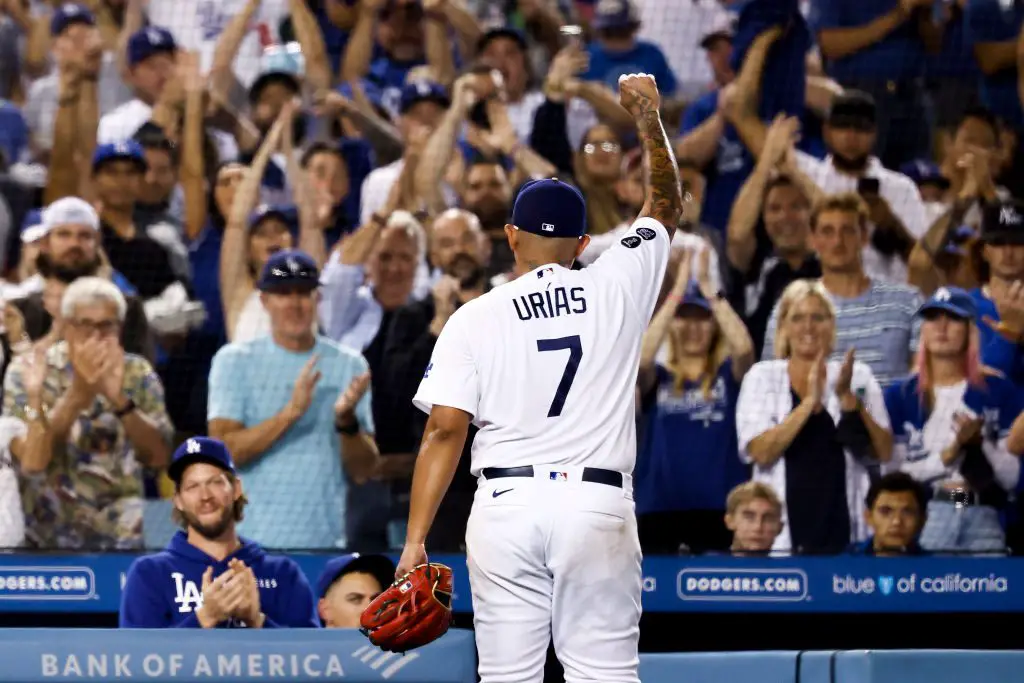 Dodgers Team News
Dodgers Turn to the Right Guy in Julio Urías to Even Up the Division Series
The Dodgers need to win Game 2 of the Division Series on Saturday night. After the offense went flat and they lost game 1 to the Giants, Dave Roberts will need to pull some magic out of a hat to ensure they do not fall behind 2 games. 
The offense will also have to get going against a very good pitcher in Kevin Gausman. He had a pretty great year against the Dodgers, compiling a 3.21 ERA across 3 starts and racking up the strikeouts. 
To counter Gausman, the Dodgers will lean on Julio Urías to help even up the series. And that is exactly the guy that they want out there to get them back into the series. Julio had one of the best seasons of his career in 2021 despite throwing more innings than ever before. 
"I've always been ready for this situation," Urías said on Friday. "The limitations haven't always been easy for me, but I think it's been the best way. I think [Saturday's] game will be something really special for me because I started the whole season and it'll be another chance for me to show what I can do. Let's hope that everything works out."
Urías also became the first Dodgers pitcher to win 20 games since Clayton Kershaw did it in his 2014 MVP season. The only question seems to be which version of Julio will they be getting against the Giants on Saturday night. 
In his 5 starts against the Giants in 2021, Julio has had very mixed results. He combined for 8 earned runs in 11 innings across his first 2 starts of the year against San Francisco. But in his last 3 starts against them, Julio got hit for just 3 earned runs in 18.1 innings of work. 
So which version will they get on Saturday night? Hopefully, the same version that pitched very well down the stretch. Julio struck out 35 batters and allowed 8 earned runs over his final 35 innings of the season. That's the guy they need to event things up. 
They do NOT want to go back to Los Angeles with their backs up against the wall. 
Dodgers: Dave Roberts Plans on a Major Lineup Change for Game 2