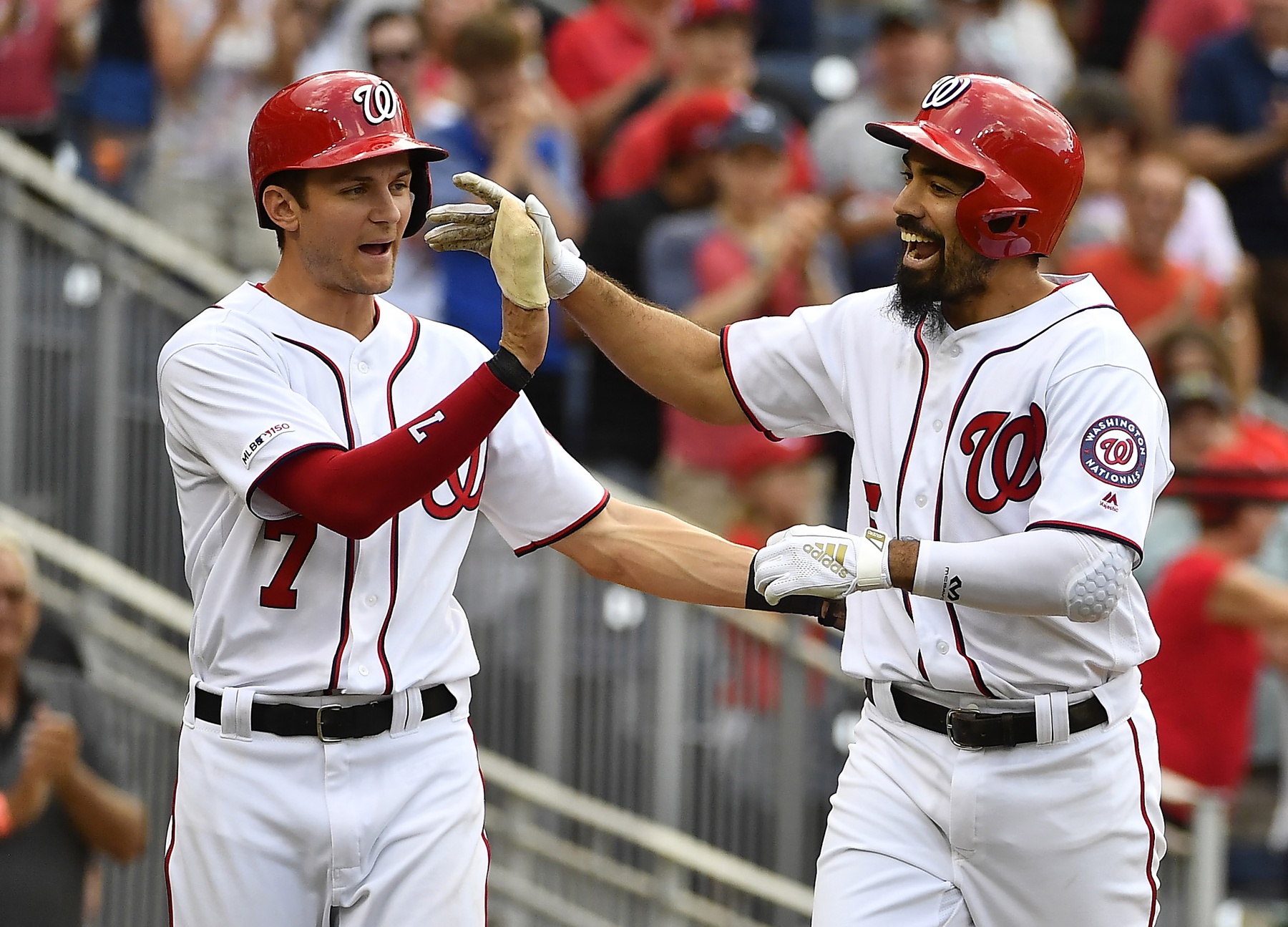 Dodgers Team News
Trea Turner Rumors: Baseball Expert Predicts Angels Sign Former Dodgers Shortstop
For the second straight offseason, the Dodgers' starting shortstop is headlining a robust middle-infield free-agent market. Last year it was Corey Seager, who signed for 10 years, $325 million with the Rangers. This year it's Trea Turner, who seems likely to get a similarly huge payday.
Over at The Athletic, former GM Jim Bowden put together a list of 25 offseason predictions. Bowden says the predictions are "some serious, some silly, and others somewhere in between," so we can't hold him to anything he says here because he can just say anything that doesn't work out was one of the non-serious predictions.
Anyway, when it comes to Trea, Bowden throws out an unconventional potential landing spot for the All-Star shortstop:
4. The Angels shock the baseball world and sign shortstop Trea Turner to an eight-year, $264 million deal. Turner becomes their leadoff hitter with Shohei Ohtani, Mike Trout and Anthony Rendon batting behind him. And yes, they still need pitching to be contenders.
Rendon has only had 442 plate appearances in the last two seasons combined, during which he's posted a 97 OPS+, and he's heading into his age-33 season. If Rendon is healthy and effective, and Trout is healthy and effective, and Ohtani remains healthy and effective, Trea would make a pretty nice addition to the lineup (assuming he stays … say it with us … healthy and effective).
But as Bowden notes, Anaheim would still need pitching to be contenders. Paying Turner $33 million per year on top of Trout's $37 million and Ohtani's $30 million and Rendon's $38 million might not be the most effective route to putting together a solid pitching staff.
Have you subscribed to our YouTube Channel yet? Subscribe and hit that notification bell to stay up to date on all the latest Dodgers news, rumors, interviews, live streams, and more!