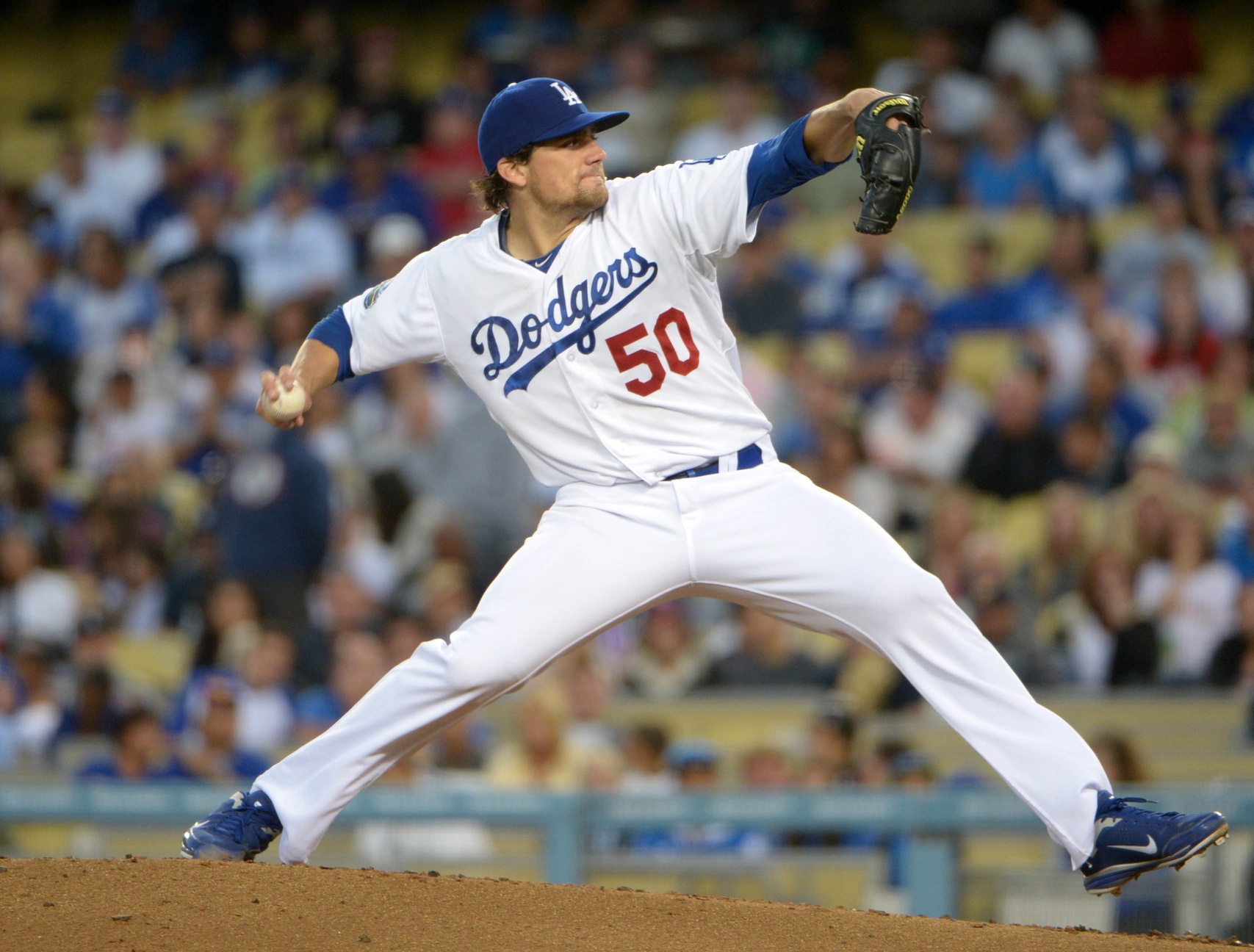 Nathan Eovaldi started his career with the Dodgers, spending a year and a half with Los Angeles in 2011-12 before being traded to the Marlins for superstar shortstop Hanley Ramirez. He also pitched the game of his life at Dodger Stadium, allowing no earned runs in six innings of relief before allowing a leadoff, walkoff homer to Max Muncy in the bottom of the 18th inning in Game 3 of the 2018 World Series. Despite taking the loss, that game probably earned Eovaldi millions of dollars, as he gained a reputation as a bulldog and then signed a four-year, $68 million contract to stay with Boston six weeks later.
So Eovaldi has plenty of ties to the Dodgers, and now he's the best starting pitcher left on the free-agent market and the Dodgers might be looking for starting pitching. But while it seems like everything is lining up for an Eovaldi reunion in L.A., there are two words making that unlikely to happen: qualifying offer.
Free-agent pitcher Nathan Eovaldi has declined the Red Sox's $19.65 million qualifying offer, according to a source familiar with the situation. He remains a free agent.

— Robert Murray (@ByRobertMurray) November 15, 2022
Eovaldi received and rejected a qualifying offer from the Red Sox this offseason, which means Boston will receive a compensation draft pick if/when he signs somewhere else. More importantly for the Dodgers, it means they would pay a penalty if they were to sign him. Because they were over the luxury tax in 2022, that penalty would be losing their second and fifth picks in the 2023 draft and having their international bonus pool for next year cut by a million dollars. Eovaldi is the last remaining free agent with a QO attached.
Right now, Los Angeles is sitting pretty in the draft, relatively speaking, with no picks lost and two compensation picks coming. Their first pick drops 10 spots because they exceeded the luxury tax by more than $40 million, so they won't pick until 36th. But after that, when you factor in their compensation picks, they have six out of the next 103 picks, picking at 36, 60, 95, 127, 137, and 138.
If the Dodgers were to sign Eovaldi, instead of those six picks, they'd have picks 36, 94, 126, and 137, which isn't nearly as exciting.
Los Angeles is very good at drafting and developing players. If they're going to give up two picks in the top 140, they better be sure it's worth it. Eovaldi is nearly 33 years old, and he missed five weeks with back problems and seven weeks with inflammation in his pitching shoulder in 2022. L.A. is likely much more comfortable with the draft picks and international signings than they would be giving a big contract to Eovaldi.
Have you subscribed to our YouTube Channel yet? Subscribe and hit that notification bell to stay up to date on all the latest Dodgers news, rumors, interviews, live streams, and more!