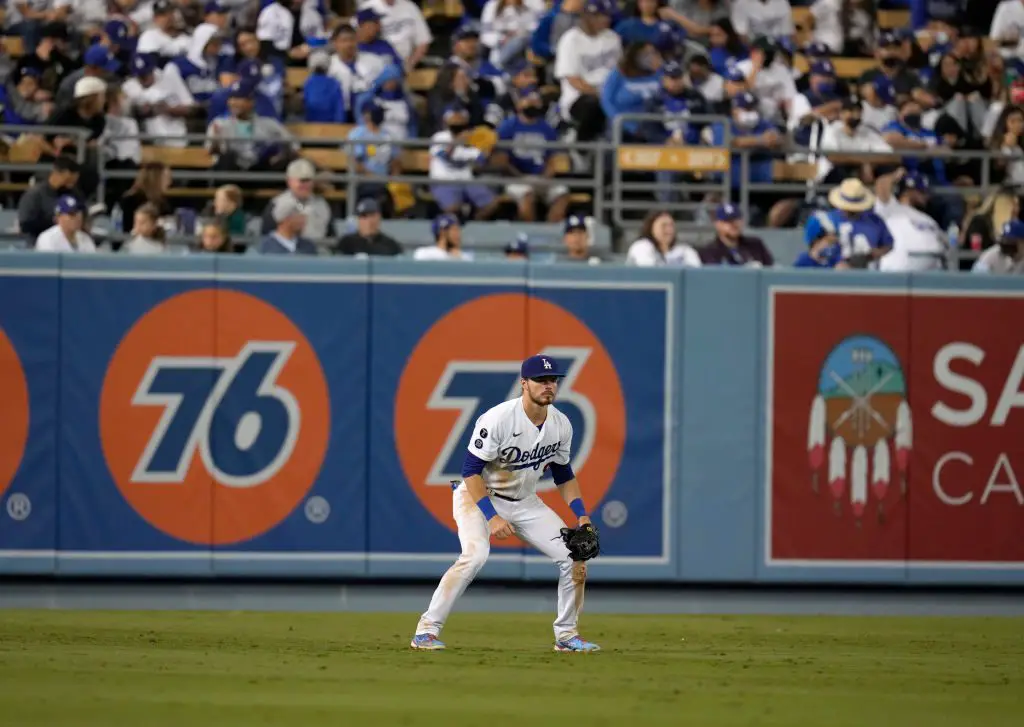 Dodgers Team News
Dodgers: Former Braves Third Baseman Mocks Los Angeles' Decision to Start Gavin Lux in the Outfield
The Dodgers were facing the worst-case scenario heading into the later innings of Game 3 on Tuesday. After a strong start thanks to a 2-run shot from Corey Seager in the 1st, Los Angeles fell apart with Walker Buehler on the mound. 
The Braves piled on 5 runs between the 4th and 5th innings and took a big lead into the second half of the game. With the offense struggling to get literally anything going, it looked like the Dodgers were destined to go down 3 games to nothing. 
An error by Gavin Lux in the outfield on a flyball at the wall opened the door for the Braves in the 4th. Looking up into the SoCal sun, Lux couldn't seem to find it and the ball glanced off of his glove. That led to Twins' third baseman Josh Donaldson openly mocking the Dodgers 'analitics' team on Twitter. 
Isn't that guy an infielder? Analitics? Fans will blame the player you got two MVP's that play center and you put a second baseman out there!!! The stupidity of smart people.

— Josh Donaldson (@BringerOfRain20) October 19, 2021
I don't know what 'analitics' are, but clearly Josh isn't a fan. He didn't stop there with his mocking of the Dodgers. He went on to blast their starting pitcher usage and the way that they have used their bullpen already in this series. 
Dodgers war of thinking: opener game 1. Game 3 start a second baseman in center. You have the highest payroll in the game. You don't have a game 1 starter and an actual center fielder. Wait you do but you would rather not. Wtf

— Josh Donaldson (@BringerOfRain20) October 19, 2021
It's interesting since analytics basically changed the entire course of Donaldson's career. But the former Braves infielder clearly has an issue with the Dodgers, and we're glad. 
Up next, the Dodgers and Braves play Game 4 of the NLCS tonight in Los Angeles. Julio Urias will go for LA likely facing off against an opener for the Braves. 
Dodgers: Cody Bellinger Reacts to Huge, Game-Tying Home Run in Game 3