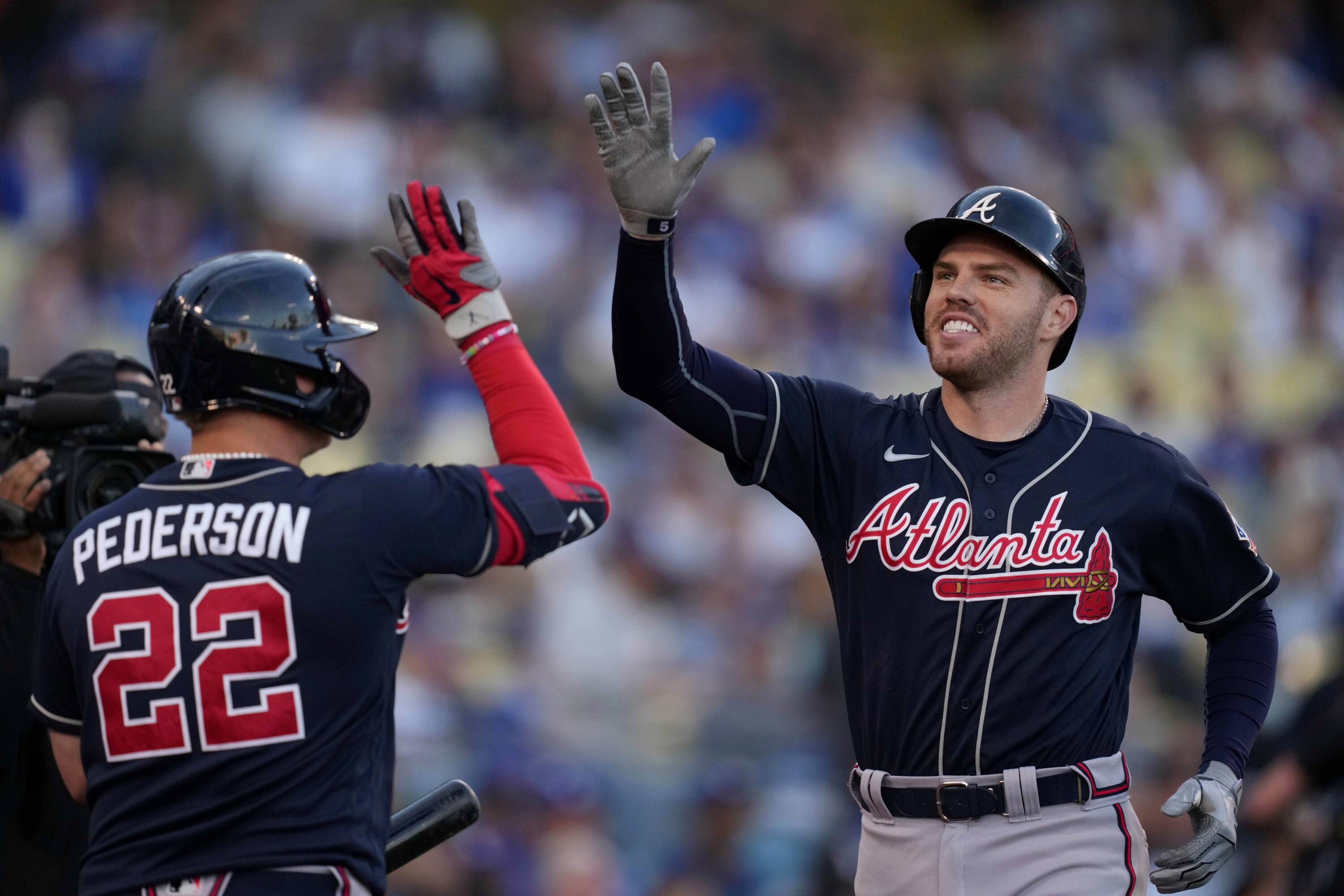 The Dodgers, Yankees, and Braves have been the three prominent teams in the Freddie Freeman conversation. On Monday, it was reported that an off-the-radar franchise made the superstar first baseman an offer prior to the lockout.
Sources: The low-revenue Tampa Bay Rays made superstar Freddie Freeman an offer before the lockout. Yankees very interested. Jays, Dodgers, others could fit. It's a surprise Braves didn't lock him up before lockout; they remain in mix. (New daily feature: actual baseball news)

— Jon Heyman (@JonHeyman) March 7, 2022
Heyman's news on Freeman was a surprise, since, as he notes, the Rays are rarely in on high-priced free agents. Last season, the Rays ranked 26th in team payroll ($44.3M) according to Spotrac.com. On the whole, the Rays had just four players earning more than $3.4M in salary: Kevin Kiermaier, Nelson Cruz, Chris Archer, and Taylor Glasnow. 
The Dodgers, and the Yankees for that matter, are both on the other end of the spectrum when it comes to payroll spending. Los Angeles had the highest payroll in the league last year ($266M). The Yankees had the second-highest ($205.7M). Both teams seems like more logical fits to sign Freeman considering it's been reported that the slugger is seeking a six-year deal.
Current Dodgers first baseman Max Muncy is all for the idea of the Dodgers signing Freeman.
"I think it's awesome. imagine how dangerous we'd be if we get him in that lineup. It makes me really excited. Yeah, maybe it's not as much first base but that's ok because I think I've said several times I enjoy playing second base more."
The Athletic's Ken Rosenthal confirmed that Freeman-to-LA is a real possibility, if the Dodgers make "the right offer".
"The chances of him leaving are greater than they've ever been and, it's real. He, I believe, will leave for the right offer… I would think that if the Dodgers want Freddie Freeman, they've got a real shot at it, I do believe – with the right offer."
Once the lockout ends, the Freeman sweepstakes will begin in earnest. However, it's hard to believe that the Rays will be the team to land the left-handed slugger.
Have you subscribed to our YouTube Channel yet? Subscribe and hit that notification bell to stay up to date on all the latest Dodgers news, rumors, interviews, live streams, and more!
Dodgers News: Rob Manfred Cancels Games, Albert Pujols, Stadium Upgrades & More