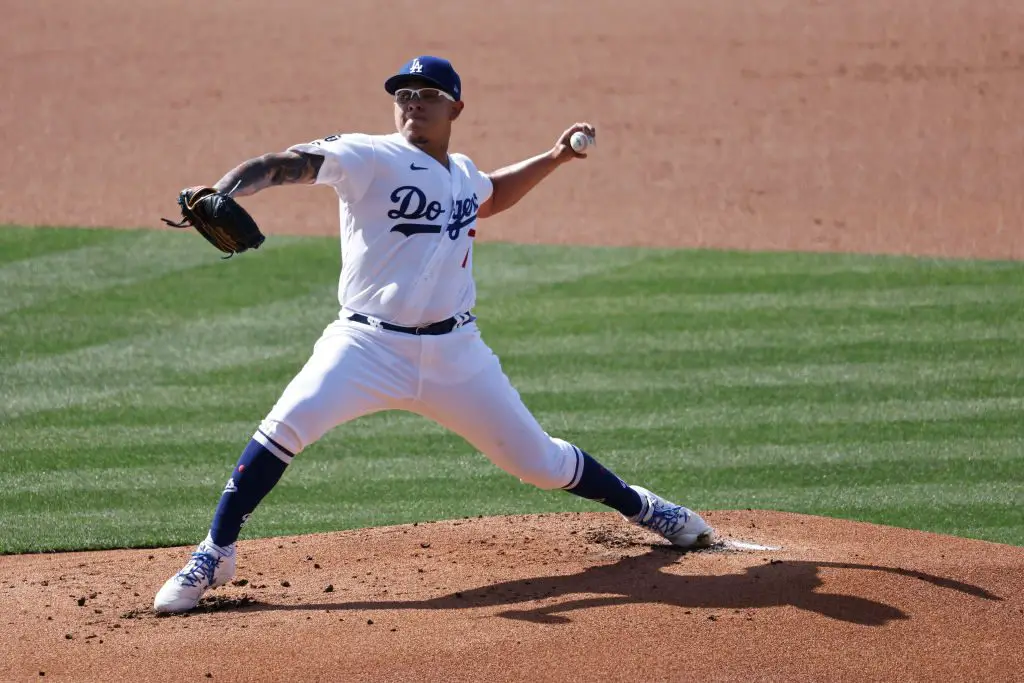 Even though the Dodgers are more than 15 removed from winning the 2020 World Series, it's a moment few will forget. Especially Julio Urías, who recorded the final seven outs of the Dodgers series clinching Game 6 victory.
Urías had a long road to that moment. The kid from Culiacán, Mexico made his MLB debut when he was 19. He's battled through multiple surgeries in his young career.
According to an Instagram post by Ortega Ink, Urías got some fresh ink to commemorate his ability to overcome life's obstacles.
Part of the caption from the account's post included, "Simpre lucha por tus sueños y nunca te rindas!". Which translates to: " Always fight for your dreams and never give up!".
The tattoo itself includes an image of a young Urías with his father with baseball trophies in the foreground.
Urías isn't the only one in his family with a baseball tattoo. Last February, Julio's father, Carlos Urías, got a tattoo of his son's triumphant pose after making the final out in Game 6. The piece was appears to be done by the same tattoo parlor, Ortega Ink, in Glendale, Arizona.
Dodgers fans are hoping it won't be the last championship tattoo for Julio's proud father.
Have you subscribed to our YouTube Channel yet? Subscribe and hit that notification bell to stay up to date on all the latest Dodgers news, rumors, interviews, live streams, and more!
Dodgers: Mookie Betts Reveals Which LA Player is the Funniest