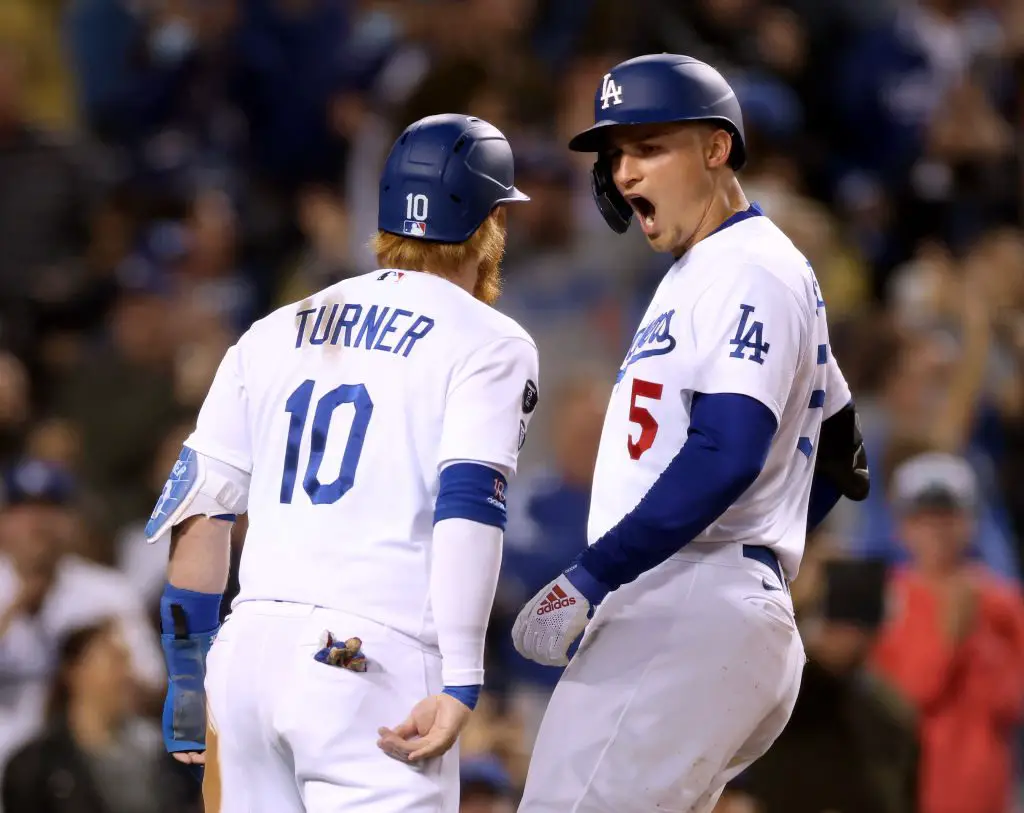 Editorials
Dodgers: LA's Offense is Hitting Their Stride at the Perfect Time
After months of inconsistent production, the Dodgers offense has caught fire in the last week of the regular season. The hitting parade began with a triumphant 11-9 come-from-behind victory against the San Diego Padres on Wednesday. Down 9-5, LA roared back with six runs combined in the seventh and eighth innings.
The next night, they backed starter Tony Gonsolin with eight runs. On Friday against the Brewers, Trea Turner's grand slam powered LA to a 8-6 victory. Saturday saw the offense chip in 8 runs en route to win number 105 on the season.
It could be a sign that the vaunted offense has arrived.
Dodgers Offense By the Numbers
Entering last weekend's Arizona series, the Dodgers had been a middling offense in the second half. The team ranked 15th in OPS (.735), 13th in runs scored (298), and 17th in wRC+ (99).
Since September 24th, the Dodgers enter Saturday's game leading the league in OPS, wOBA, wRC+, and slugging in that span.
They could be peaking at the perfect time with the NL Wild Card game on the horizon (or even a possible game 163…). If the Dodgers bats stay red hot, they will be a force in the postseason.
Taking the Pressure Off the Pitching Staff
Even without Clayton Kershaw, the Dodgers pitching staff is still more than capable of neutralizing opposing offenses. Max Scherzer and Walker Buehler are two of the best pitchers in baseball. Julio Urias and Blake Treinen both shined in the Dodgers 2020 championship run.
All that being said, a productive offense provides a larger margin for error. The old adage is true, pitching wins championships. Hitting can also wipe away a poor start. Just ask Max Scherzer.
This is the type of run production fans have been waiting for. A Dodgers lineup loaded with All-Stars, sluggers, speedsters, and MVPs that punishes the mistakes of opposing pitchers.
With the postseason just days away, the bats are getting hot at the right time. The Dodgers pitching staff carried the load in the second half despite a bevy of injuries.
It's about time the Dodgers offense plays to it's potential.
Dodgers: Dave Roberts Believes His Team Is Playing Their Best Baseball