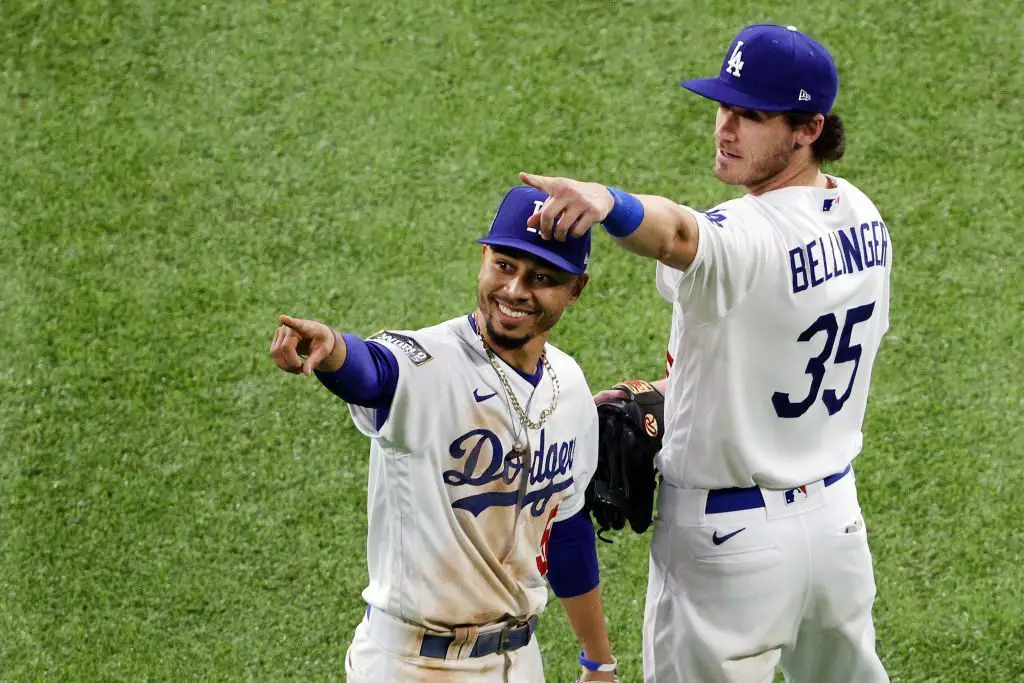 Dodgers Team News
Dodgers: MLB Experts Impressed by LA's Success Without Betts or Bellinger
The Dodgers are off to a 10-2 start through Wednesday. Not a huge surprise considering the talent on their roster. What is a surprise is the fact that they've done most of it without MVPs Cody Bellinger and Mookie Betts.
ESPN's Buster Olney led off his Wednesday edition of Baseball Tonight remarking about the prowess of the 2021 Dodgers.
"They are crazy good. I feel better about the fact that I said they would approach some of the levels that the '98 Yankees did."
This isn't the first time Olney has made the '98 Yankees comparison in reference to the 2021 Dodgers. His guest on the show, Dave Schoenfield, commented on the success despite Betts and Bellinger missing time.
"Mookie Betts came back last night but he's missed like half their games because he had a sore back. Cody Bellinger is hurt. Kenley Jansen is not a really a lockdown closer, but they're 9-2! That's how good they are. I don't event think we're seeing them play as well as we might see them play at some point."
Schoenfield doubled down and at the expense of aggregating, doesn't have any issues with Bill Plaschke's bold preseason claim. 
"It's just an absolutely dominate team. They absolutely have a chance to be one of the great teams of all time."
Betts returned to action on Tuesday night against the Rockies and belted a homerun. Bellinger however, will need more time. 
Olney also pointed out that the weak links in the National League this year could play a role in the Dodgers sniffing the all-time regular season wins record.
"The Rockies, the Diamondbacks, the Pirates. You've got some teams that appear to be really bad. When you watch the Dodgers play the Rockies, you can't imagine how the Rockies are going to beat them."
Few teams can overcome the absence of two league MVPs in Betts and Bellinger. For the Dodgers, it's not a surprise.
Dodgers: A List of Free Food You Can Get After a Dodger Win Last Night