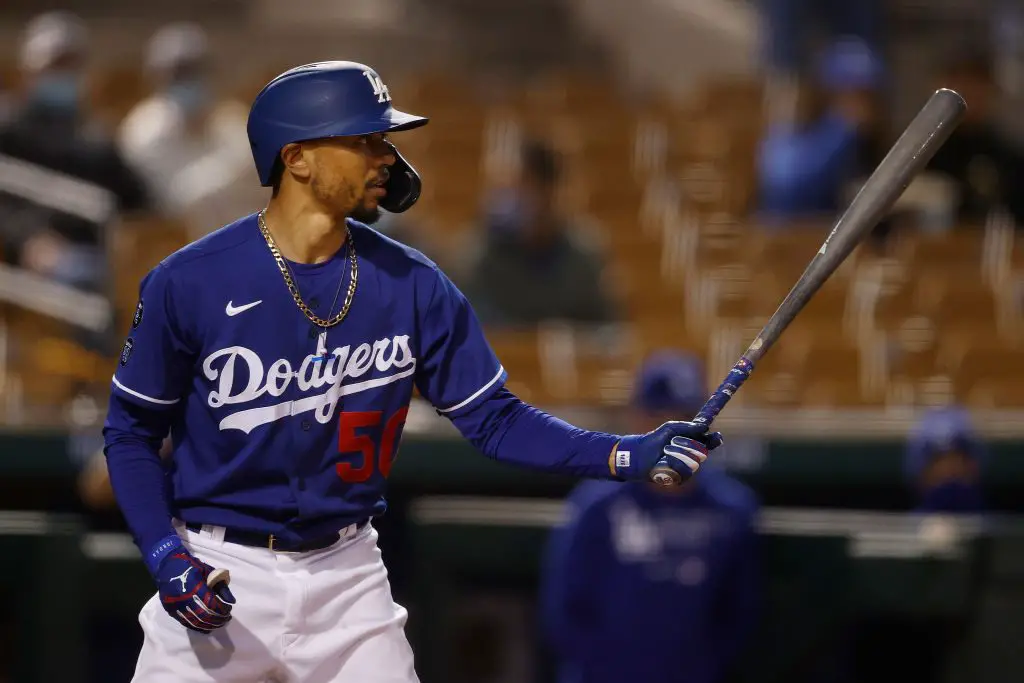 There's not a lot going on for Dodgers players right now. In the middle of an MLB lockout, they're all finding ways to fill out their time. And since they technically don't have jobs right now, video games and streaming has become a popular option to interact with fans. 
That would include Mookie Betts, who is a many of many many talents. Not only is he an MVP-level baseball player and professional bowler, but Mookie is a pretty good gamer as well. He's spent a lot of his offseason/lockout playing the popular Apex Legends game. 
On a recent stream, it seemed like Mookie wanted to take on one of the better pro-gamers as well. The Dodgers outfielder talked about taking on Nice Wigg and what that would look like in a one-on-one. For Mookie, just getting his shots in would be enough. 
The question was me vs @NiceWigg in #ApexLegends !! I had to be as truthful as possible! @playapex @Respawn #gamer pic.twitter.com/Tz128gJ9iU

— Mookie Betts (@mookiebetts) January 5, 2022
Nothing quite like Dodgers players keeping their competitive nature intact even with a baseball lockout. They've got to find it somewhere, and Mookie is apparently doing it by challenging professional gamers to a matchup…sort of. After all, he did tag him directly in the tweet. 
Could we see a matchup coming in the future? Keep an eye out on Mookie's channels, because you won't want to miss that. 
Dodgers: LA Projects to Have the Highest Team WAR in Baseball Right Now