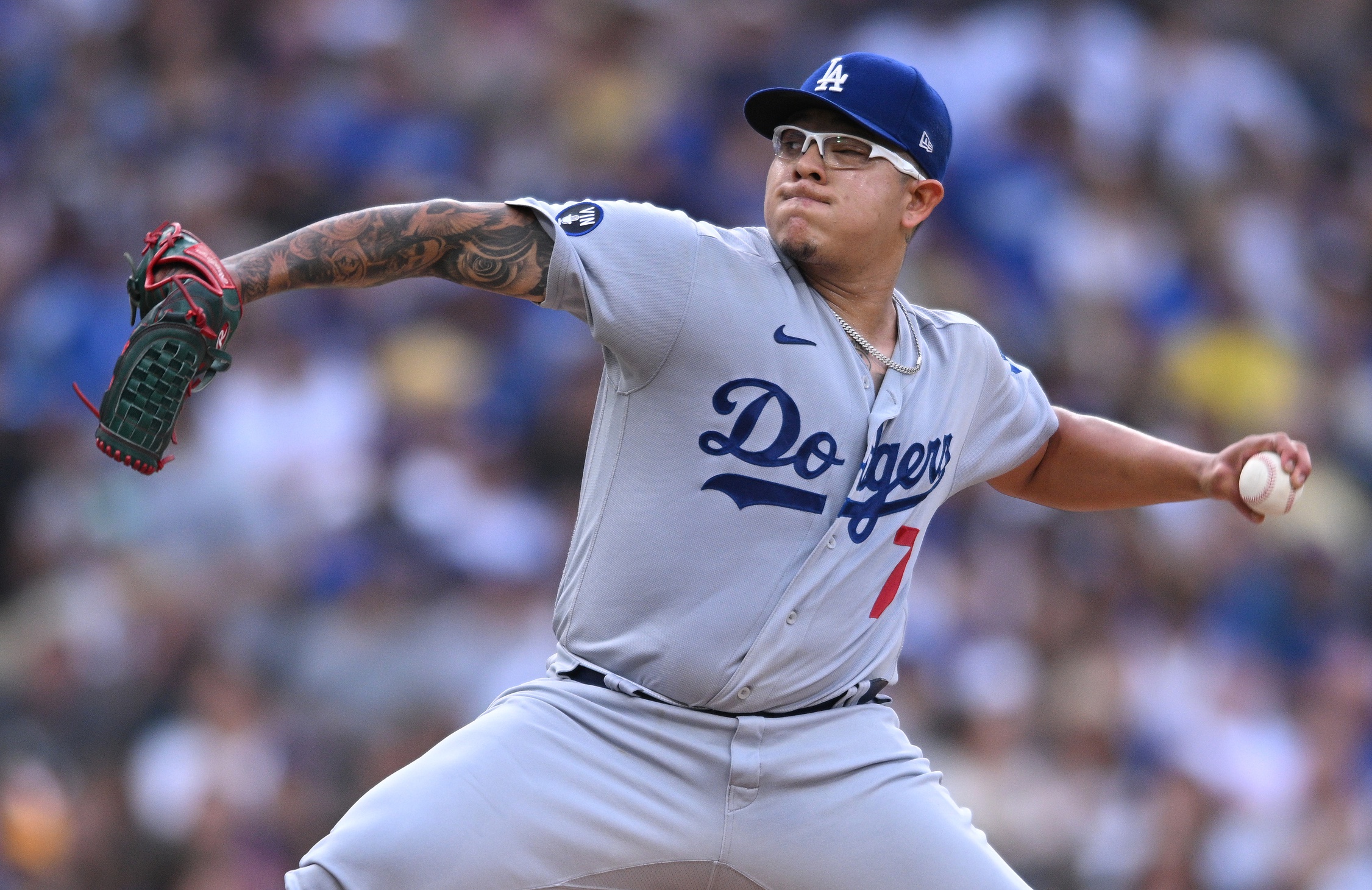 Dodgers Team News
Dodgers News: Dave Roberts Feels Julio Urias is Fueled by Lack of Respect
It's been nearly two months since the midsummer classic and Dodgers fans, including myself, are still wondering as to why Julio Urias was snubbed of an All-Star nod on the National League squad
Even LA manager, Dave Roberts agrees. Urias leads the NL with a 2.30 ERA this season, which is also good for fourth-best in all of baseball. He's been one of the steadiest arms in baseball for the last few seasons and, in many ways, keeps getting better on the bump.
Doc had Julio's snub on his mind when discussing the starting pitcher's performance this season. The wonder is, how has he flown under everyone's radars?
"His mentality is up there with some of the best that I've ever seen. To be quite honest, I think that Julio is using some of the lack of recognition as fuel. I think all players have some sense of what fuels them. And I believe this is part of his."
With so many studs from the bullpen currently on the IL, Urias has (statistically) held it down as the Dodgers' best starting pitcher right now heading into the postseason.
The 26-year-old southpaw has led the Dodgers in starts (27), wins (16 — tied with Tony Gonsolin), ERA (MLB- fourth best 2.30), strikeouts (144), and he's second on the team in innings pitched (152.2 — Tyler Anderson has 154.2).
As talk begins to form about who could take home the most prestigious MLB awards, Roberts thinks Urias should definitely be involved in talk around one specific award:
"I'm having a hard time coming up with adjectives to describe him and what he's done for us…I certainly don't have a vote. But it's hard to ignore what this guy does for a championship-caliber ball club. You're talking Cy Young. He wasn't an All-Star this year for some ridiculous reason. So to be able to be in that Cy Young conversation, I think that's the floor."
Roberts told Bill Plunkett of the OC Register this following his most recent outing on Saturday night where Urias held Division rival, the San Diego Padres to 2 runs across 7 innings. In the meantime, he struck out five and helped the team to an 8-4 win. Across his last 7 starts, Urias is 6-1 with a 1.26 ERA.
The numbers don't lie and Urias has clearly been money for the Dodgers all season long. Maybe this underappreciation thing is working because he sure is pitching better than ever. Let's just hope he keeps the momentum going through October too.
Have you subscribed to our YouTube Channel yet? Subscribe and hit that notification bell to stay up to date on all the latest Dodgers news, rumors, interviews, live streams, and more!
NEXT: Playing on the Infield 'a Lot of Fun' for Mookie Betts