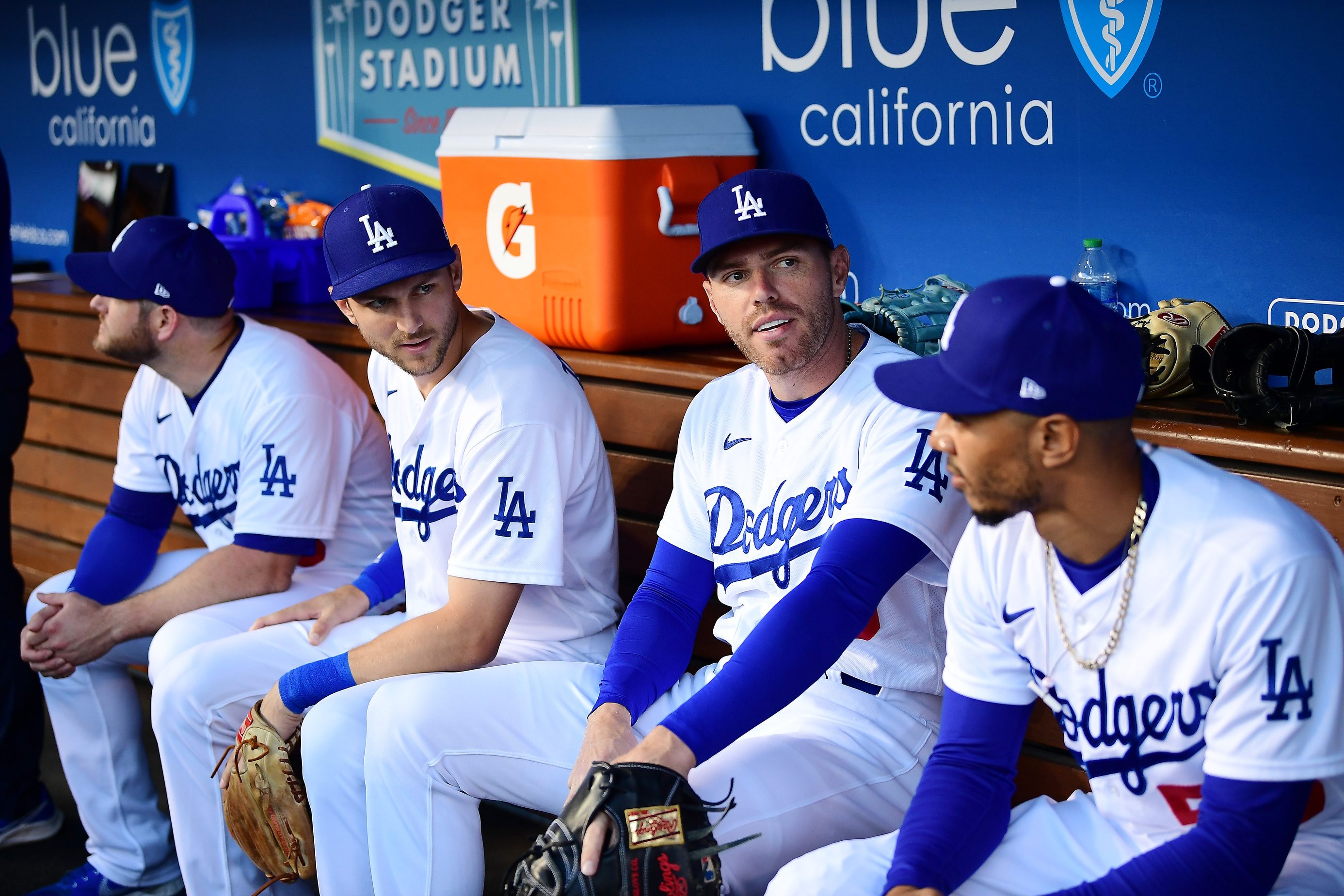 Dodgers Team News
Dodgers News: Mookie Betts, Freddie Freeman Among NL Silver Slugger Award Finalists
The finalists for the 2022 Silver Slugger awards were announced on Thursday, and there are six Dodgers players (at seven positions) still in the running to receive the awards.
Here are the finalists for the 2022 Silver Slugger awards, based on MLB managers' and coaches' votes: pic.twitter.com/DnSBPjZz16

— Mark Feinsand (@Feinsand) October 27, 2022
Freddie Freeman is a finalist at first base, but just as Paul Goldschmidt is the main thing standing between Freddie and an MVP, Goldy is probably also standing between Freeman and a Silver Slugger. Freeman has won the last three Silver Sluggers at first base in the National League, but that streak might end this year.
Trea Turner is a finalist at shortstop, along with Willy Adames, Francisco Lindor, and Dansby Swanson. All four had very good offensive seasons, but it probably comes down to Lindor and Turner. Lindor probably had a slightly better season, but Turner had the narrative most of the year as it was only his late slump that dropped his numbers below Lindor's. With the awards being voted on by managers and coaches, narrative can be as important as actual performance.
Justin Turner is a finalist at both third base and designated hitter. JT had his worst offensive season as a Dodger, but his overall numbers were still solid, and his performance after the first five weeks of the season was outstanding. He's unlikely to win either award, as he's up against Nolan Arenado and Manny Machado at third and Albert Pujols and Josh Bell at DH. Bryce Harper is also a finalist at DH, but he's ineligible for the award because he only played 99 games, and what kind of moronic system goes ahead and lists a guy as a finalist for an award he's ineligible to receive?
Will Smith is a finalist at catcher, and it will be a tight race. He and the other three finalists — JT Realmuto, Willson Contreras, and Travis d'Arnaud — all had very good offensive seasons, so the narrative aspect could play a big role here.
Mookie Betts, of course, is one of nine finalists in the outfield. He seems like a no-brainer to win his fifth Silver Slugger for his 35-homer season that saw him post a 136 OPS+ and .873 OPS.
And finally, there's Chris Taylor. Wait, Chris Taylor? Yep, he's a finalist in the utility player category. He posted an 86 OPS+ that is easily the worst of his Dodgers career, and his 160 strikeouts came in just 454 plate appearances. His .677 OPS was more than 100 points lower than last year's and 127 points lower than the .804 he posted in his first five full seasons with Los Angeles. To be frank, it's baffling that he's a finalist.
The Silver Slugger winners will be announced on MLB Network on November 10.
Have you subscribed to our YouTube Channel yet? Subscribe and hit that notification bell to stay up to date on all the latest Dodgers news, rumors, interviews, live streams, and more!