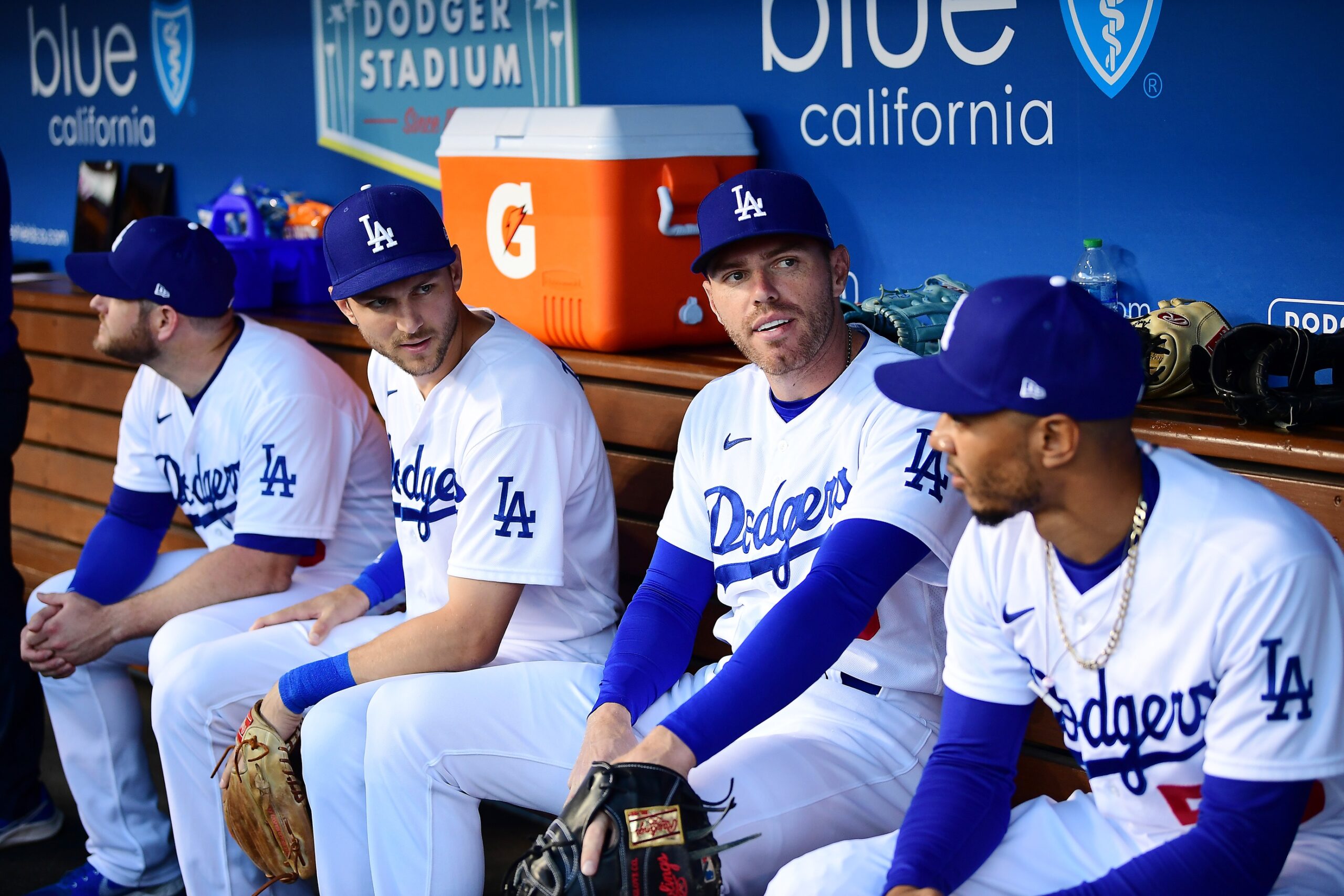 To win 111 games in a regular season requires much love among the club house and the perfect amount of team chemistry. That's exactly what propelled the Dodgers to be one of the most feared teams during the regular season with Trea Turner leading the charge next to Mookie Betts and Freddie Freeman.
For his efforts, Turner was awarded his first Silver Slugger of his career. A deserving award for the star shortstop who is expected to hit the open market and command a large amount of money. However, this doesn't stop Turner from giving love to his teammates for all they helped him throughout the entire season.
Silver Slugger, Trea Turner. pic.twitter.com/nyz1R6PtwJ

— Los Angeles Dodgers (@Dodgers) November 10, 2022
Betts, who earned his fifth career Silver Slugger Award this season, continued to make plays in the outfield all season long which of course makes it much easier for the rest of the team to follow suit (via MLB).
"Yeah those guys are special, man. Those highlights that you guys were showing of Mookie, and just getting a chance to watch him play for the last couple years, he's unbelievable. When he takes over the game, offensively and defensively, too, but offensively especially, he's really good. He can hurt you in so many ways."
Whenever Freeman stepped up to the plate, you knew he was going to make a play for his team.
"And then yeah, being a teammate with Freddie for the first time, getting to see how he goes about his business. He's a little old school. So, with how much analytics and drills and all these things you have nowadays, he's pretty old school and it's kind of refreshing sometimes to talk to him and see how simple he is and kind of getting the best of both worlds with those two guys."
This may be the last time we see the three together in a Dodgers uniform with Turner being open to moving back to the east coast. However, if the three were to run it back it won't be hard to assume great things will happen.
Have you subscribed to our YouTube Channel yet? Subscribe and hit that notification bell to stay up to date on all the latest Dodgers news, rumors, interviews, live streams, and more!