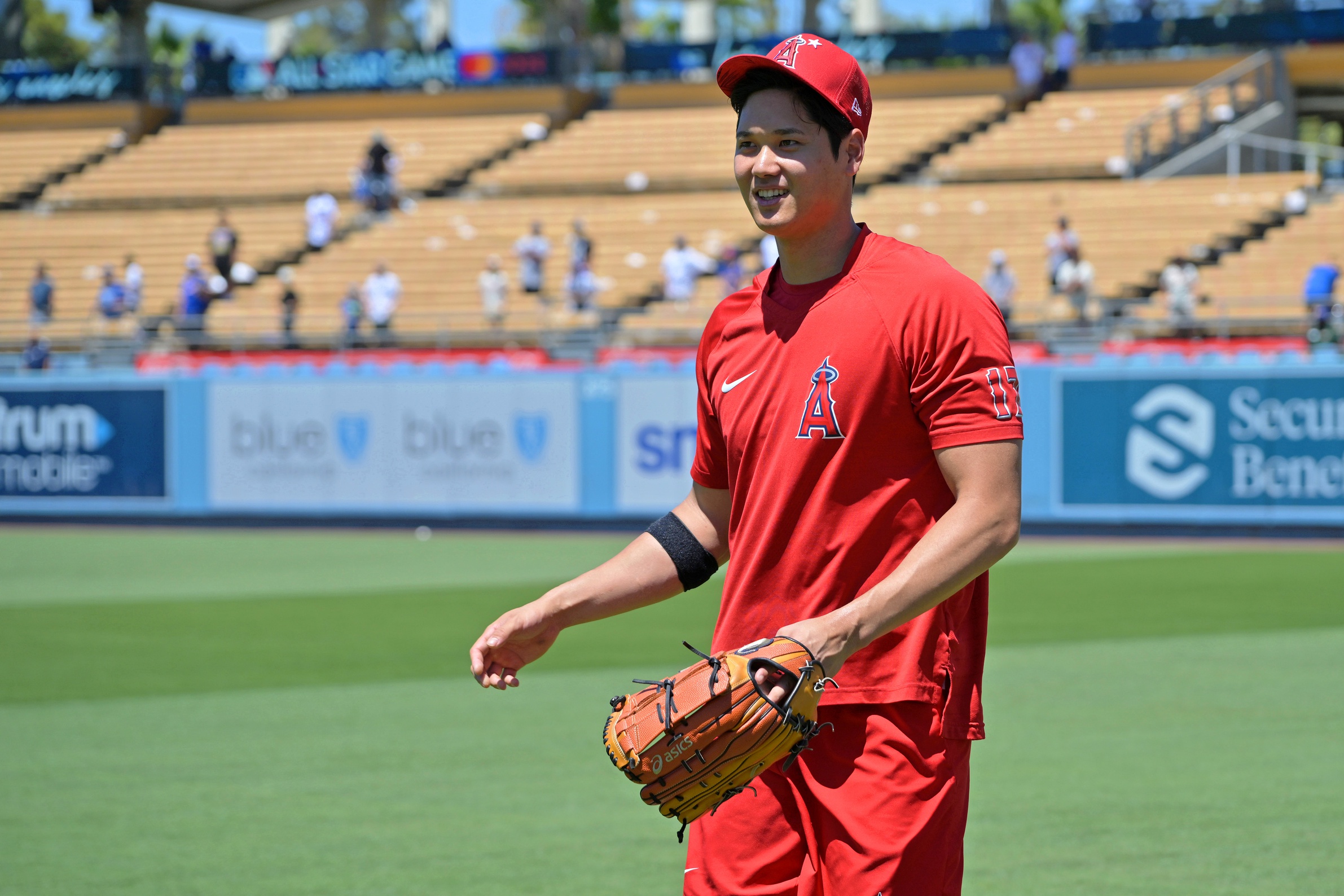 Dodgers Team News
Dodgers Offseason: Angels Not Likely to Trade Shohei Ohtani This Winter
Despite winning 111 games in the regular season this year, the Dodgers head into the offseason with quite a few question marks on their roster. Three starting ptichers are heading into free agency, including two — Clayton Kershaw and Tyler Anderson — who were National League All-Stars this year. Their starting shortstop, Trea Turner, will also be a free agent, and his left-side infield-mate and last name buddy Justin Turner could be too if the team declines his option.
In short, the Dodgers have some questions on the mound and at the plate, so when rumors started floating that there might be a guy who can fill both roles available on the trade market, L.A. was naturally one of the teams that might be interested. But as Andy Martino writes for SNY, two-way superstar Shohei Ohtani might not be available after all.
Unfortunately for the Mets, Yankees, and plenty of other clubs looking for help in both the rotation and lineup — not to mention the box office — the Angels are showing no appetite to discuss Ohtani at present, say several teams who have checked in.

The Angels are for sale and Ohtani is a year away from free agency. The current perception from rivals is that Los Angeles is more likely to try to extend Ohtani, and, if they are unable to keep him, look to move him at July's trade deadline.
It makes sense in some ways for the Angels to wait until the trade deadline to move Ohtani; as Andrew Friedman has mentioned several times, prices are always higher at midseason as teams look to make their postseason pushes. The flipside of that is that only contenders are interested at midseason, so Anaheim might be limiting their market by waiting.
Of course, there's always the chance the Angels could hold onto Ohtani, build a winner around him, and actually have a successful 2023 season and convince him to stick around. Anaheim hasn't been to the postseason since 2014, but that streak of futility has to end sometime, right?
Either way, if you had Shohei Ohtani as a key part of your Dodgers offseason plans, you might need to move to Plan B.
Have you subscribed to our YouTube Channel yet? Subscribe and hit that notification bell to stay up to date on all the latest Dodgers news, rumors, interviews, live streams, and more!