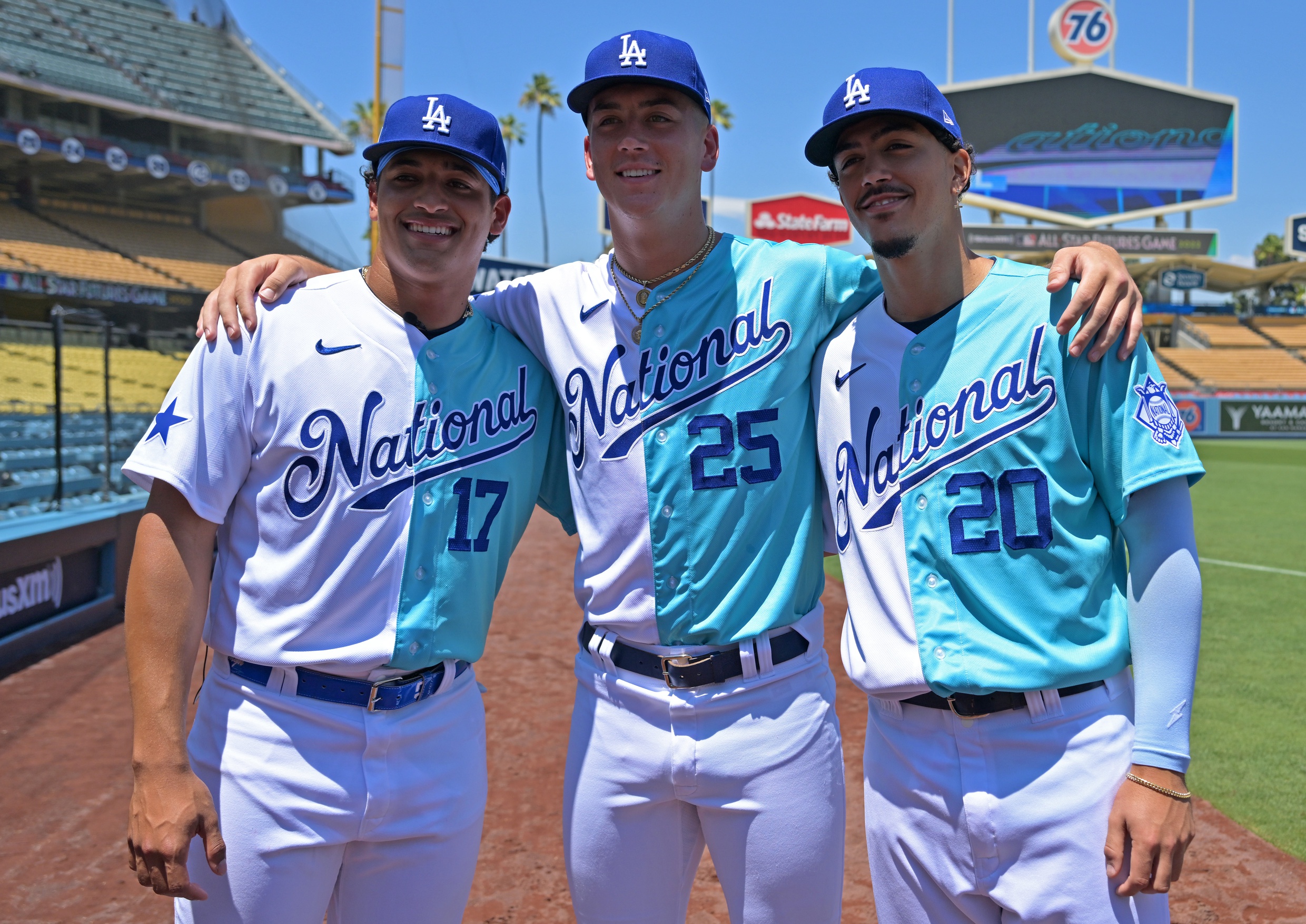 Dodgers Team News
Dodgers Offseason: Youth Movements Aren't Unprecedented, But It's Been a While for LA
The Dodgers only had six rookies play for them in 2022, their lowest number in 21 years and second-lowest since World War II. And none of those six played very much — five of the six (Andre Jackson, Michael Grove, Ryan Pepiot, James Outman, and Miguel Vargas) will be rookies again in 2023, and the sixth (Jake Reed) exceeded the rookie limits in 2022 but pitched just 4.2 innings for Los Angeles.
L.A. figures to use more rookies in 2023, as all five of the returning rookies figure to get playing time, plus Bobby Miller, Gavin Stone, and Michael Busch, with possibilities for guys like Jacob Amaya, Jonny DeLuca, and Andy Pages and probably a reliever or two who isn't currently on our radar like Nick Robertson or Nick Frasso or Nick Nastrini.
Even if everyone we just named plays in 2023, that's only 14 rookies, which is a lot but would only put this year in a tie for 25th-most rookies in the 140-year history of the Dodgers. So when we're talking about quantity, this youth movement isn't really moving the needle.
But what about quality? We're talking about possible starting jobs for Vargas and Outman, rotation spots for Miller and Stone, and possibly significant playing time for Busch. Does this potential 2023 youth movement move up because of the expected playing time?
Just two years ago, the Dodgers used 20 rookies in the 2021 season. But the most impactful of those were probably Alex Vesia and Phil Bickford, who both logged important, valuable innings out of the bullpen. Fourteen of those 20 aren't even in the L.A. organization anymore.
If we go back to 2006, we might see a comparable season. That year, rookies Russell Martin and Andre Ethier each got nearly 500 plate appearances, and future mainstays Matt Kemp and James Loney had over 100 PA each. Willy Aybar also got 151 PA as a rookie. On the pitching side, Chad Billingsley made 16 starts and threw 90 innings, and fellow rookies Jonathan Broxton, Takashi Saito, and Hung-Chih Kuo all threw significant innings out of the bullpen.
That 2006 season isn't a perfect parallel to 2023 — and, to be clear, we don't even know what 2023 will look like from a rookie standpoint — but it feels like that was the last year there was a youth movement like what we're expecting from the Dodgers this year. That 2006 team finished second in the NL West with an 88-74 record and lost to the Mets in the NLDS. Of course, the cast of veterans surrounding the rookies that year included aging (former) stars like Nomar Garciaparra, Jeff Kent, Kenny Lofton, and Greg Maddux; there was no Mookie Betts or Freddie Freeman on that team, no Clayton Kershaw or Julio Urias.
Again, we don't know how much playing time to expect from rookies in 2023. But that 2006 team made the postseason, and two years later that core was making the first of two straight NLCS appearances. Will Vargas and Outman become this generation's equivalent of Kemp and Ethier? Only time will tell.
Looking for more Dodgers News? Subscribe to our YouTube Channel! Subscribe and hit that notification bell to stay up to date on all the latest news, updates, rumors, interviews, live streams, and more!