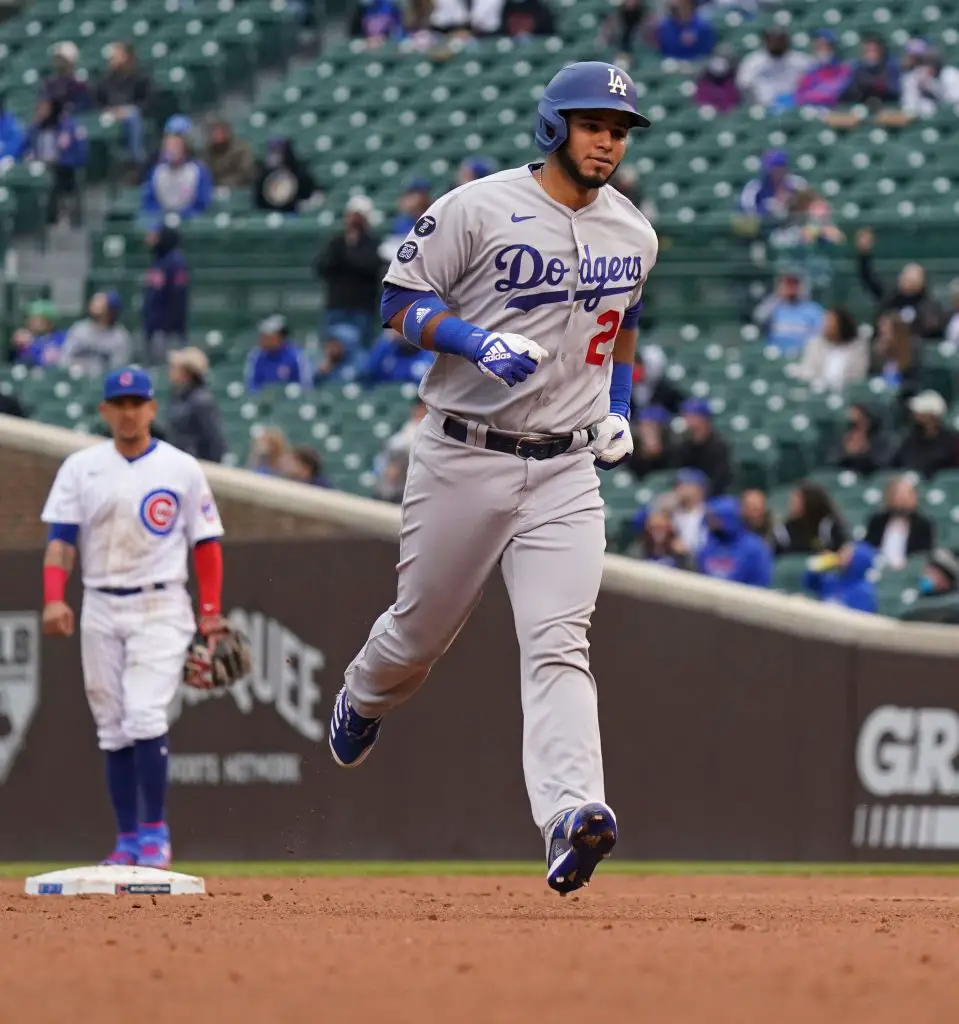 Dodgers Team News
Dodgers: Prospects Experts Identify LA's Most 'Intriguing' Trade Chip
With the trade deadline one week from today, rumors will surely start to heat up for MLB and the Dodgers. For LA, the club's biggest need is becoming a little cloudy. For several weeks, it was looking like a starting pitcher would be the goal and that would just about close the books on another World Series run. However, in recent days we've seen the offense struggle mightily to score runs, and we've seen the closer falter at the worst possible time.
So, it's safe to say that president of baseball ops, Andrew Friedman, has his hands full as the deadline nears.
This year, the Dodgers aren't as flush in prospect capital as they have been in the past. Since 2017, Freidman and company have shipped off at least four top-10 prospects, and several other fringe guys. An area where the club is deepest at the moment is, of course, catching depth.
Over at MLB.com, a panel of prospects evaluators took to task identifying one prospect from each club that could draw the most interest at the upcoming deadline. For Los Angeles, they really didn't have to try very hard. In fact, they looked right at the top of the list.
If the right blockbuster came along for the Dodgers, they could consider parting with [Keibert] Ruiz because they already have one of baseball's best young catchers in Will Smith. Signed for $140,000 out of Venezuela in 2014, he's a switch-hitter with premier contact skills, burgeoning power and the tools to become a solid backstop. He's batting .294/.369/.589 with 13 homers in 46 Triple-A games and slammed a big league homer off Kyle Hendricks in May.
Each and every year, teams with tradeable big league assets ask for the biggest names around Minor League Baseball. For the Dodgers, the ask from other clubs is usually higher than most. In recent years, rival GMs have asked for Corey Seager, Walker Buehler, Gavin Lux, and Julio Urias, among others.
2021 will absolutely be no different. Keibert Ruiz is a player with immense talent and upside and no clear path to playing time at the big league level. With so many needs now popping up for the Dodgers, the chances of Ruiz being traded almost feel like a foregone conclusion.
The MLB trade deadline is set for 1 pm PT on Friday, July 30th.
NEXT: Dodgers Considering a Trip to the Injured List for Mookie Betts