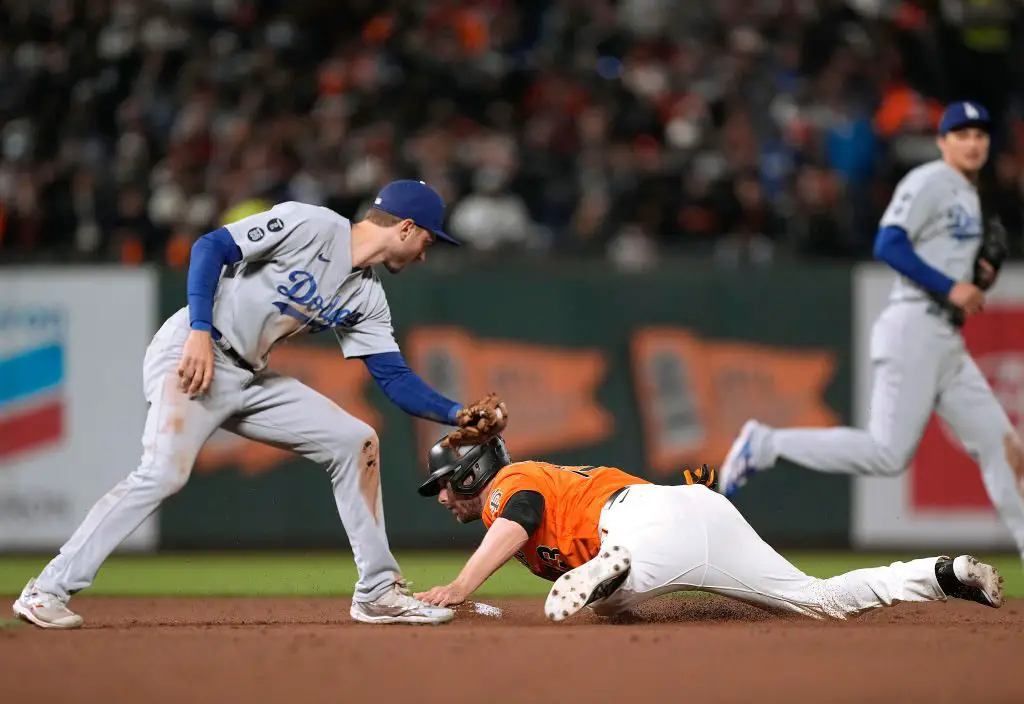 When the Dodgers traded for Trea Turner at the deadline this year, they knew it would take some movement on defense. Corey Seager is in a contract year and really hasn't played anywhere else in his career at most levels. 
So naturally, it made sense for the Dodgers to slide Turner over to second base. The offensive slide of Gavin Lux opened up the spot and made it much easier to plug him in there on a daily basis.  But it also took Turner learning a brand new position on the fly. 
That's how Turner would describe it. The Dodgers infielder gave a self-assessment of his progress at the position and noted that it really was new. After all, he's spent almost his entire big league career playing over at short save for a few appearances elsewhere. 
It's evolving I guess you could say. Still feels a little weird just being on the left side of the infield. I played shortstop for 6 years straight, people think I've played other positions but I haven't. It's just a different angle, a different perspective, and something that you've got to continue to get used to. It's going good, I think lately I've made a lot of plays. 
Turner has struggled at times with new positioning and the different angles, but that was to be expected. The Dodgers defensive alignment is better even if he is learning a new position, and he's only improved over the last few weeks. 
Up to this point, he has tallied 2 defensive runs saved at second base, 1 more than he had at shortstop in 2021. HIs Ultimate Zone Rating isn't quite where it is at short, but he's showing improvements. Things are looking up defensively for Trea. 
Dodgers: Expect to See More of Mookie Betts Leading Off Over Trea Turner