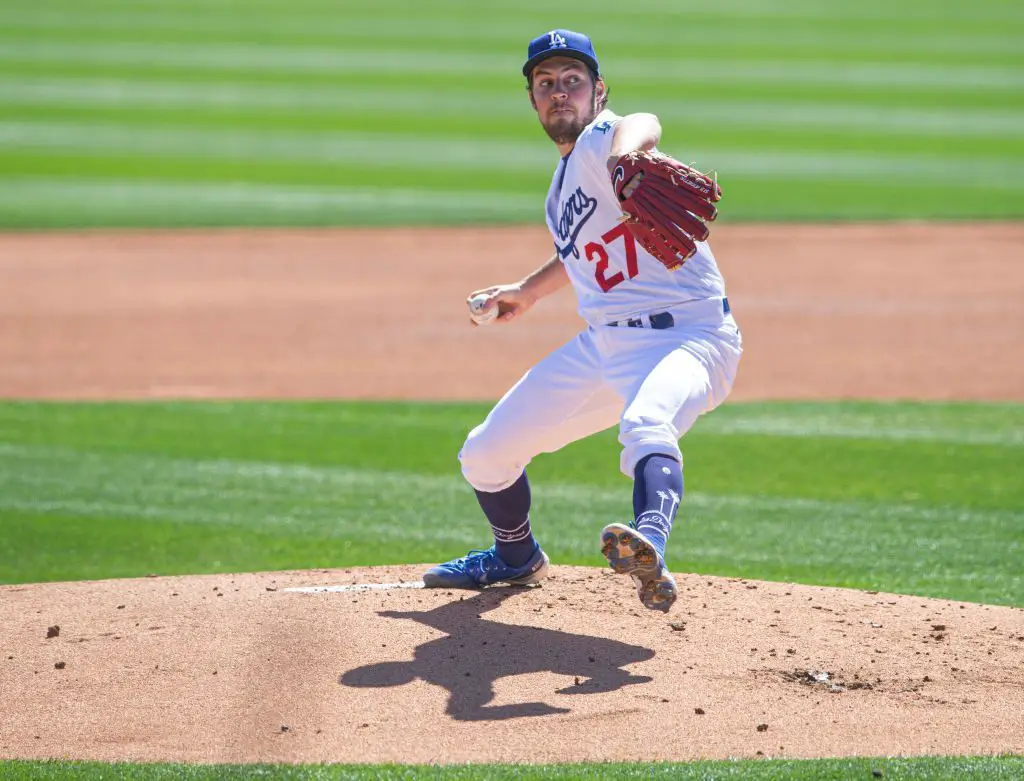 Dodgers Team News
Dodgers Trevor Bauer Clearly Not Wanted by Long Time LA Times Columnist
On Tuesday, news broke that the LA County district attorney would not criminally charge Dodgers pitcher Trevor Bauer for sexual assault. Now that the criminal legal process is resolved, it's up to MLB and the Dodgers to decide what do with Bauer. LA Times veteran Bill Plaschke thinks Bauer should never pitch again in Dodger blue.
Plaschke penned a column on Tuesday in support of the Dodgers releasing the polarizing pitcher.
"It's time for the Dodgers to do what they should have done months ago. It's time for them to publicly disown Trevor Bauer by promising their fans and community he will never again take the mound in a Dodgers uniform. It's one sentence. It speaks volumes. 'Trevor Bauer will never pitch for us again.'"
Plaschke strongly believes that cutting Bauer is the proper course of action for one of the premier franchises in baseball.
He goes on to explain that a suspension is likely, but the Dodgers shouldn't wait for Rob Manfred's decision before they act.
"That [a suspension] still shouldn't stop the Dodgers from publicly cutting him."
The Nationals Paradigm
Plaschke points out to the Nationals handling of Starlin Castro as the model he believes the Dodgers should follow.
Castro was placed on administrative leave for alleged domestic violence on July 16th, 2021. He was suspended for 30 games effective July 30th. His last game with Washington was July 11th. Unsurprisingly, the Nationals then released him on September 3rd.
Nationals GM Mike Rizzo publicly communicated that Castro would not play for the Nationals again. Rarely do GMs meet with teams, but Rizzo informed his players that there's a "zero tolerance" for domestic violence and that he doesn't "care how good of a player you are".
In Plaschke's opinion, the Dodgers should do the same with Bauer. Release him, eat the $64M he's owed over the next two years, and move on.
Have you subscribed to our YouTube Channel yet? Subscribe and hit that notification bell to stay up to date on all the latest Dodgers news, rumors, interviews, live streams, and more!
Dodgers: Justin Turner Offers Player Perspective on MLB Situation