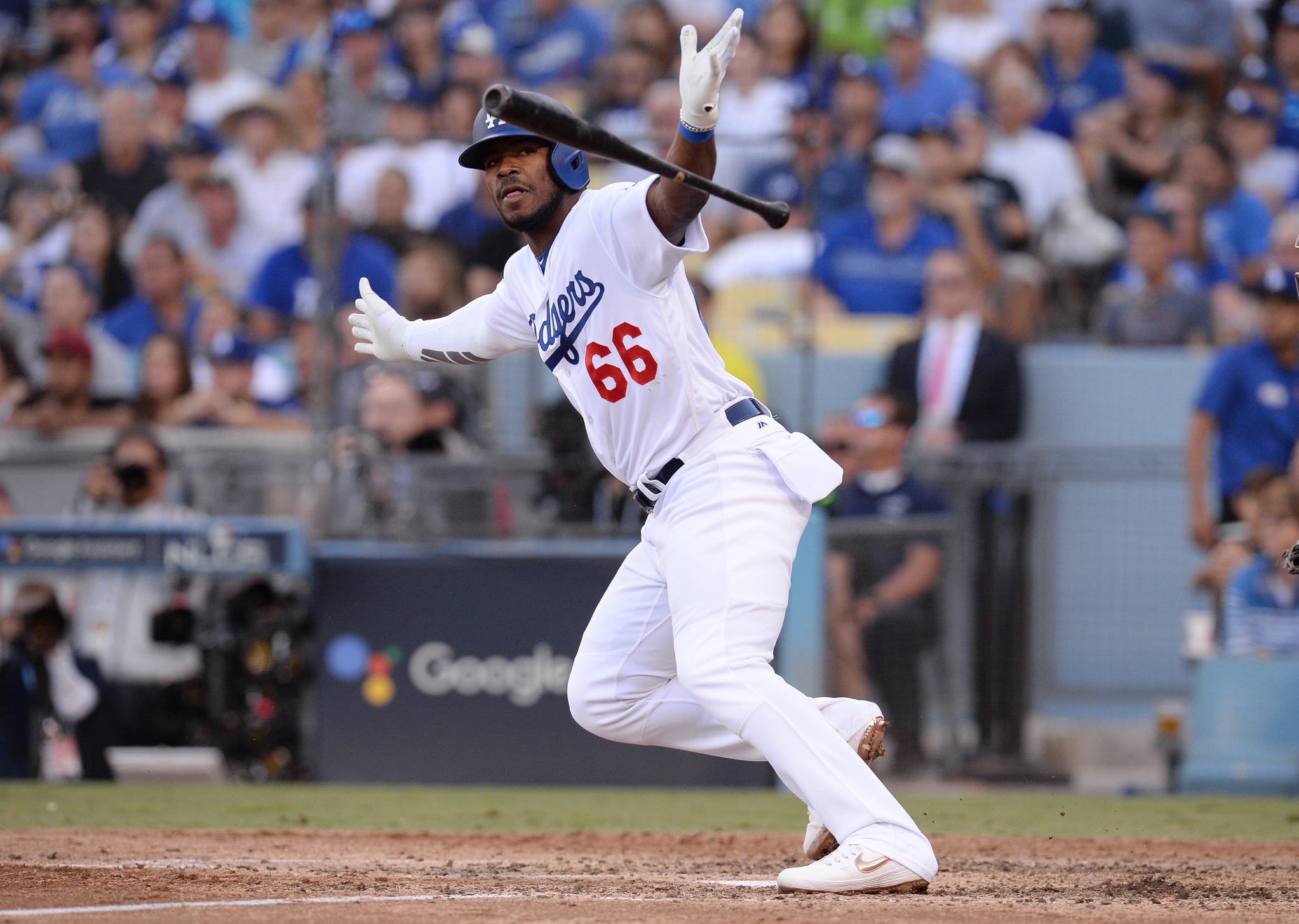 Yasiel Puig has bounced around quite a bit since he was traded from the Dodgers after the 2018 season. He played with Cincinnati and Cleveland in the MLB, before playing in the Dominican Winter League and Mexican League. Then, in 2022, he went to Korea to play in the Korean Baseball League — and he's been raking.
In the regular season, Puig slashed .277/.368/.474 with 21 home runs and 73 RBIs in 126 games for the Kiwoom Heroes. He's continued that dominance in the postseason, helping the Heroes reach a semifinals matchup with the LG Twins. That best-of-five series is currently tied at one game apiece. In that series, Puig is 3-8 with a home run and two RBIs.
@YasielPuig hits a 2-run #homerun in game one of the postseason semifinals in KBO! ?? pic.twitter.com/MIu3Yxg0d6

— MLB Player Agent Lisette Carnet (@lisettecarnet) October 24, 2022
In the postseason as a whole, Puig is hitting .308 (8-26) with two home runs, seven RBIs and four walks. He also made this incredible game-saving play.
We wons 7-6 today. Every plays counts. ?? #goteam #winforvin pic.twitter.com/CyLhGcMhOs

— Yasiel Puig (@YasielPuig) October 25, 2022
It's nice seeing Puig doing Puig-like things in a postseason series. It'll be interesting to see if the 31-year-old gets another shot in the MLB next season.