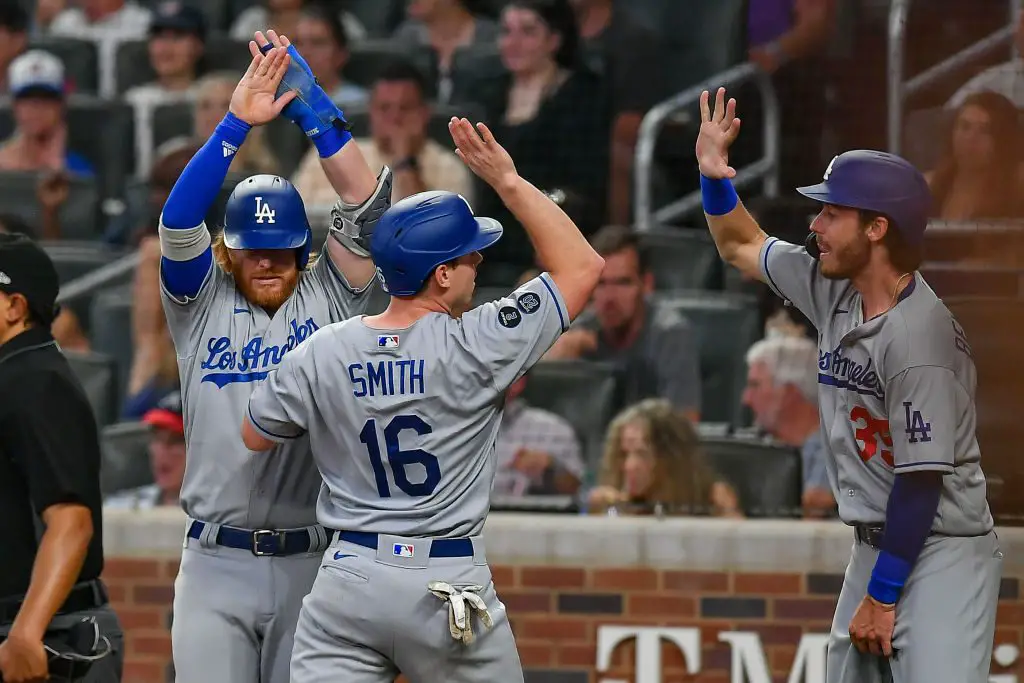 The Dodgers offense failed to show up in the postseason, but they had some big bats during the year. Offensive outbursts from a few key guys(along with pitching) led to them winning 106 games and narrowly missing out on another NL West crown. 
Today, Major League Baseball announced the finalists for the Silver Slugger Award at each position. The Dodgers had 4 guys come in as finalists, though they probably missed out on at least one guy. 
Here are the 4 finalists:
Justin Turner
We'll need some explaining on this one since JT was listed as a second baseman under the finalists. But while he did not have the postseason we've come to expect out of him, Turner still put up good numbers in 2021. He finished with a .832 OPS, 27 homeruns, and 87 RBI's. 
Will Smith
Will probably gets beat out by Buster Posey this year, but he continues to establish himself as one of the best offensive catchers in the game. In his first full season in the big leagues, Smith hit 25 homeruns and drove in 76 runs. He probably won't get his first Silver Slugger this year, but you can bet he'll have a shelf full of them by the time his career is done. 
Trea Turner
The NL batting champ would almost certainly be taking home a Silver Slugger if he was listed at second base. But he comes in under shortstop where he played with the Nationals, which is the one position he might get beat out. Fernando Tatis Jr is the clear favorite after hitting 42 homeruns in 2021. 
Max Muncy
After a rough start to the year, Muncy turned it around for the Dodgers and the most homeruns of his career. He drove in 94 runs and put up a 138 OPS+ in 144 games, meaning he played in the majority of games for a very injured team. Out of all positions, first base is the spot where literally any guy could walk away with the award. 
Which Dodgers players do you think they missed this year? Drop into the comments and let us know. 
Dodgers: Kenley Jansen Enters the Offseason Without Any Clear Future in Los Angeles