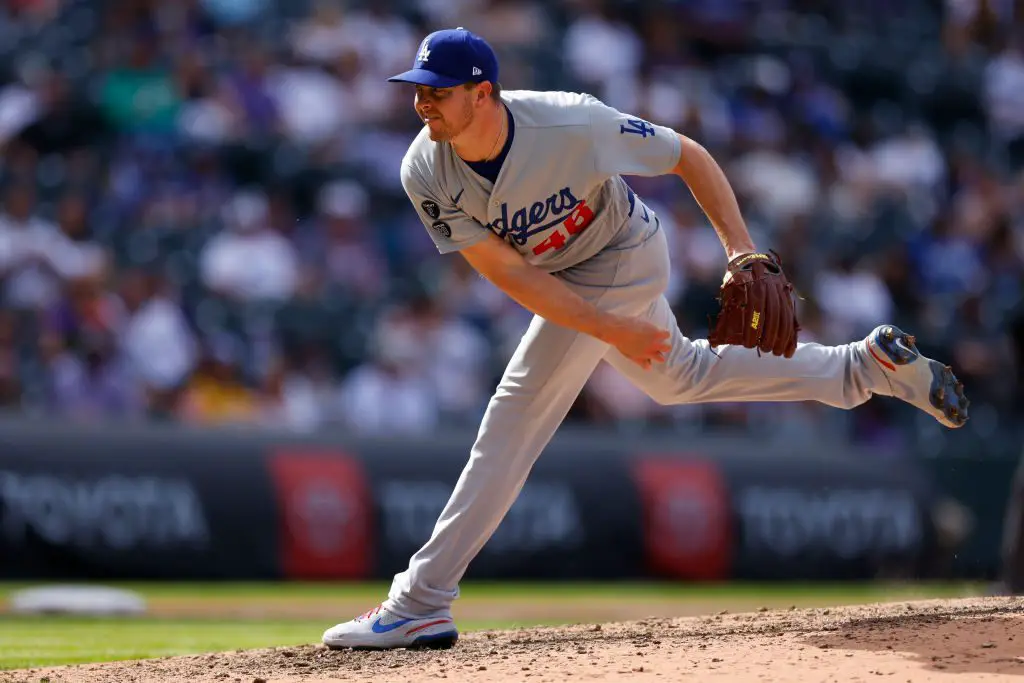 Dodgers Team News
Dodgers: Dave Roberts Hesitant to Give Other Guys Save Opportunities With Kenley Jansen Rested
Sunday was a great day all-around for the Dodgers. Julio Urias pitched a gem, Will Smith crushed a ball, and fans got a good look at Corey Knebel. He came in and completely shut down the Rockies in the 9th inning to lock down the save. 
It was Knebel's second appearance of the year, but the first time he was awarded a save opportunity. His dominance over Rockies hitters had fans wondering if this was a guy that could get more save opportunities for the Dodgers this year. 
Dave Roberts sort of crushed those hopes and dreams in his postgame presser. Doc said that while he could see a number of guys locking down saves for them, that would only happen on days when Kenley Jansen isn't available. 
You know there are a few guys that I see taking down saves. And I think that when Kenley is down, to feel that you can trust some other guys in the bullpen to finish a game, I think that's really important. But yeah, he's in the mix. 
It's safe to say that Dodgers fans have generally become wary with Kenley Jansen closing games. He's blown 14 saves over the last 3 seasons, and an additional 3 during the postseason over that timespan. Regardless, Doc is sticking with his guy to start the year.
The good news for Dodgers fans is that Kenley looked great in his first save opportunity of the year. The velocity appeared to be at a good place and the cut on his fastball was right where it needs to be. Being able to sustain that all the way into October is the next hurdle. 
Another way to look at it is that the Dodgers do have Knebel if things head south. They also have guys like Blake Treinen and Victor Gonzalez to lock down saves if needed. The best-case scenario is them getting away from the traditional closer role, but they have not shown a willingness to do so in recent history. 
Dodgers: Clayton Kershaw's Career Worst Opener, Cody Bellinger's Biggest Problem