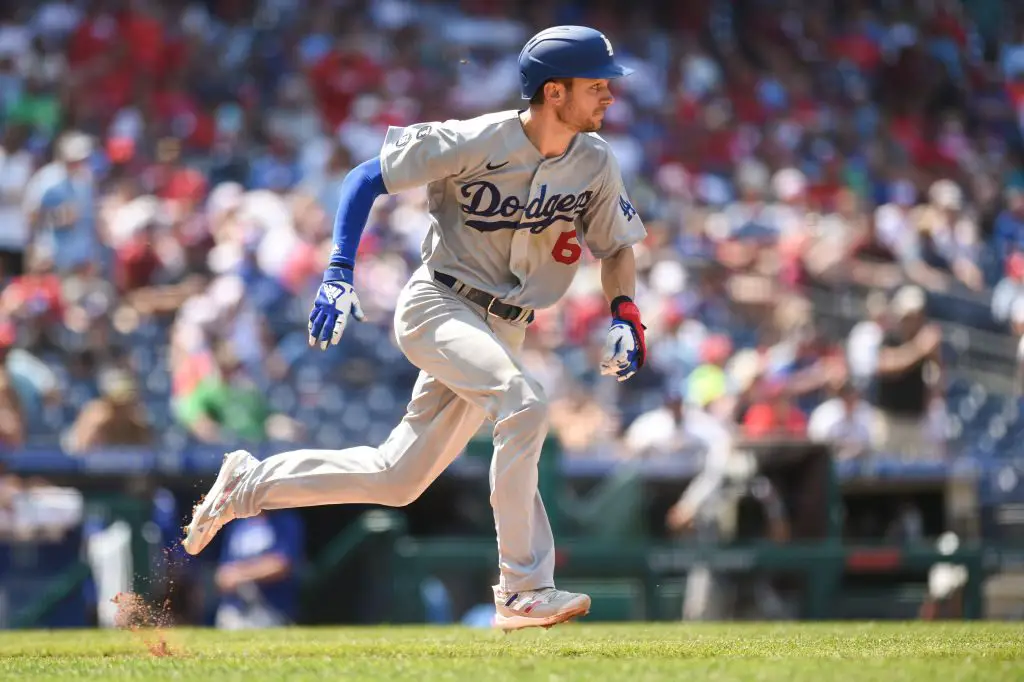 The Dodgers biggest trade deadline in recent memory has so far paid off well for the organization. Max Scherzer has been a huge acquisition for the team, especially with the continued struggles of the injury bug going around. However, Trea Turner's arrival has been the biggest shot in the arm for an inconsistent offense and a team trying to catch up to the San Francisco Giants. 
Turner is more than just a speedy infielder who awes us with his smooth slides. In fact, his presence is more than just what's on the surface. Dave Roberts spoke about just how great it's been to have him join the organization.
"The biggest impact that he's made on our ball club is the willingness to play second base. He's a premiere player, premiere shortstop. For him to check his ego and move to the other side and know that it's not gonna perfect because he hasn't played second base – and when it hasn't been perfect at times to not make an excuse and to not run from it. For me that's been the biggest impact for our club and the clubhouse."
With the return of Corey Seager and two premiere shortstops on the team, one of them had to take on a role change. While the transition to the right side of the bag hasn't been the smoothest for Turner, he's an athlete with plenty of versatility. However, his bat has also been the spark plug Los Angeles has been missing with the regression of Mookie Betts.
"Now you look at the performance, he's a super star player who doesn't give at bats away and his only goal is to help us win a ball game. That is contagious."
Since his insertion into the lineup, the Dodgers are 8-2 in their last 10 games. He's been on base in 7 of those games and scored in 6 of them while also driving in 3 of his own. There's no doubting the Dodgers have a better offense with Trea Turner at the top. His ability to get on base and create havoc on the basepaths has helped jumpstart a team that has been boom or bust this season.
On top of improving LA's chances this year, he also provides them with an insurance policy if Corey Seager departs via free agency. If not, then his impact will be felt over a full season as a Seager's double play partner.
NEXT: Dodgers Pitcher Andre Jackson Becomes the First in MLB History to Accomplish This Strange Feat