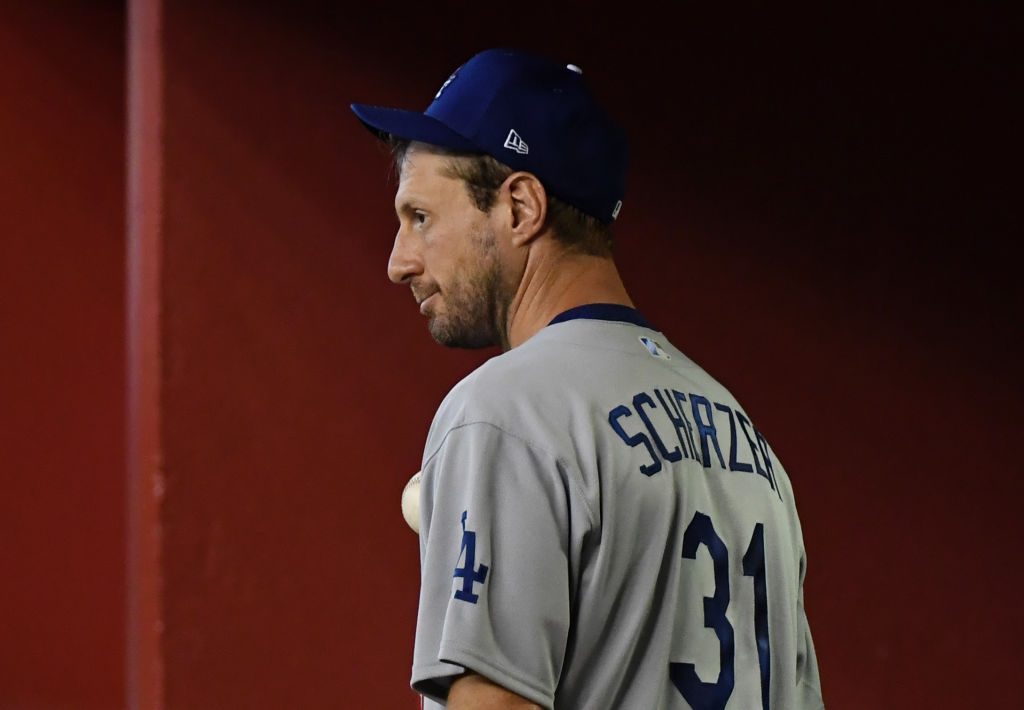 Dodgers Team News
Dodgers: Max Scherzer Acknowledges Expectations Come with Joining Reigning World Champs
In what may have been the most exciting trade deadline in recent history, the Dodgers walked away as one of the biggest winners with the additions of Danny Duffy, Trea Turner, and especially Max Scherzer.
Everyone knew that Los Angeles would be looking for starting pitching, but I'm not sure anyone could have guessed that they would walk away with the biggest prize on the market. Now a proud member of the Dodgers, Max knows that the pressure to perform will be greater than ever before. On Tuesday afternoon, however, he sounded as if he's ready to shoulder the expectations of a fanbase that's hungry for more.
I'm glad that I'm a part of an organization that wants to win and has their sights on the ultimate prize. I mean, that's what we play the game for… I understand why we're here, I understand we have a great team and the fans should feel that way. But as a player, you can only control what you can control and you can't worry about other people's expectations. All I can do is go out there and pitch my game.
This isn't Scherzer's first rodeo. He's been traded before and understands what it takes to perform through all of the new changes. His first chance to show what he brings to the Dodgers will come on Wednesday against none other than the Houston Astros, which is a game you won't want to miss.
For a team that already features Clayton Kershaw and Cy-Young candidate Walker Buehler, an addition like Max Scherzer is absolutely unfair. He brings the same grit and desire to win that this organization is known for. Desire and grit alone, however, will not be enough. The goal for Scherzer and the rest of this team is to win it all again, this time in front of the LA faithful. It sounds like Max is up for the challenge.