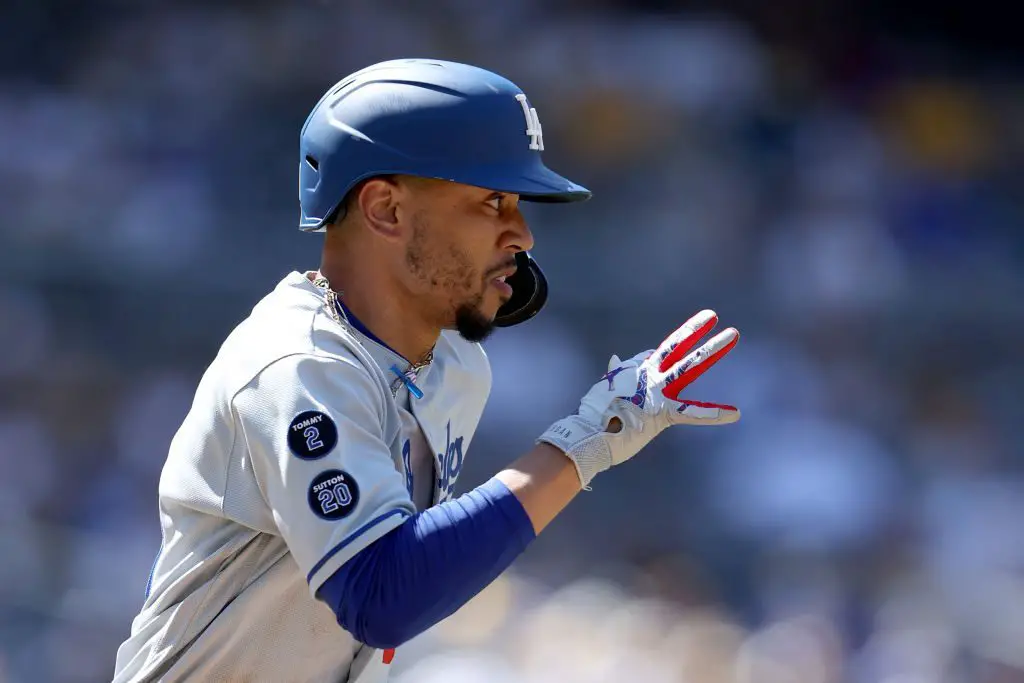 Dodgers Team News
Dodgers: Mookie Betts Held Out of the Lineup After Being Hit By a Pitch
Monday night was not a great time for the Dodgers. Taking on the Mariners in the first of a 2-game series, Los Angeles struggled to get anything going. Dustin May also got tagged early as the Mariner's offense got off to a fast start.
But the worst part of the game came in the 9th inning. With the Dodgers trying to get something cooking down a run, Mookie Betts took a 94 mph fastball off of his right forearm. He collapsed in the batter's box and appeared to be in a great deal of pain. 
While he did stay in the game long enough to watch Corey Seager ground into a double play, he will not be in the lineup today. The Dodgers have Chris Taylor slotted in centerfield while Zach McKinstry moves over to right. AJ Pollock gets another start in left field. 
Dave Roberts said after the game on Monday that he would need to wait to find out how Mookie was feeling on Tuesday. It appears as though the Dodgers have taken the route of precaution and allowed him 2 days of rest heading into the Padres series. 
The hope is that Betts will not be out for an extended period of time. But the right arm is obviously very important for Betts and his swing, and the Dodgers will always err on the side of caution with their superstar. 
The Dodgers start a 4-game series against San Diego on Thursday. If this weekend was any indication of how things will go, Los Angeles is going to need Mookie big time. 
Dodgers: Dave Roberts Reveals Team is Closing in on Their COVID-19 Vaccination Threshold