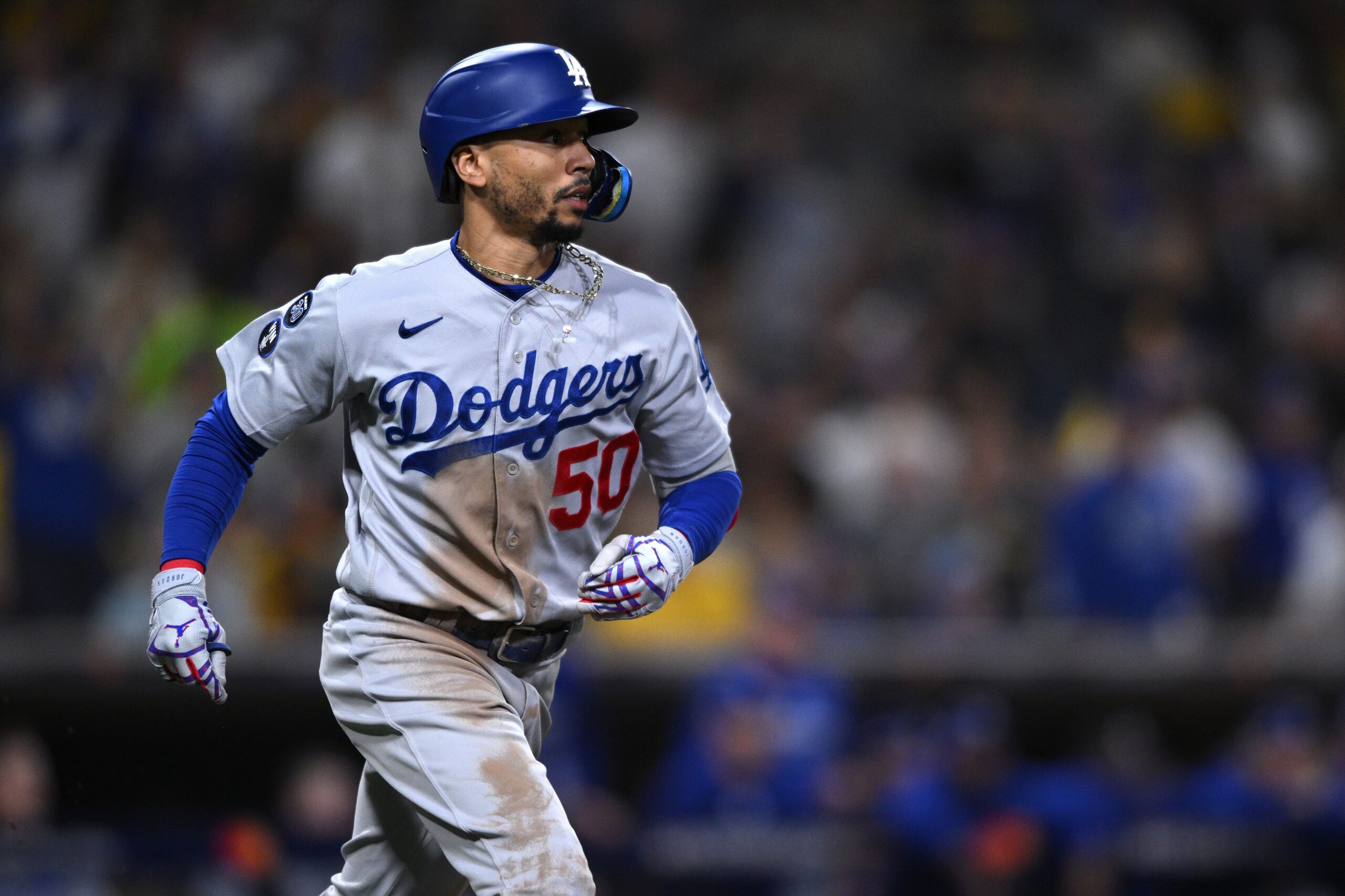 An honor that comes as no surprise to the All-Star outfielder, Mookie Betts earned his sixth Gold Glove of his career. Betts wins the award coming off the heels of a record breaking regular season win total with the help of his miraculous plays in the outfield. 
Betts beat out Juan Soto and Daulton Farsho for the award. Another accolade to add to Betts's already impressive collection.
BREAKING: Dodgers OF Mookie Betts has won the NL Gold Glove Award in right field.

It's Mookie's sixth career Gold Glove award, and second as a member of the Dodgers.

He beat out NL West foes Juan Soto and Daulton Varsho for the award.

— Noah Camras (@noahcamras) November 1, 2022
You don't have to look very far to see the impressive athleticism displayed by Betts in the outfield which left runners scared to get extra bases or robbing opponents of huge hits. Betts will only continue to make amazing plays in the outfield for the Dodgers for years to come. 
As a six time winner, Betts will look to continue his dominance and help the Dodgers continue winning ball games. The regular season domination is there and now it's time for Betts to make plays during the postseason once again. 
Gold Glover, Mookie Betts. pic.twitter.com/heBUKUcqQh

— Los Angeles Dodgers (@Dodgers) November 1, 2022
In just his first season with the Dodgers, Betts won his fifth Gold Glove of his career and helped the Dodgers reach the MLB pinnacle. The Dodgers clearly won the trade to acquire Betts who brought a newfound All-Star energy the team was looking for in any championship organization. 
Fans will be fortunate enough to see Betts look for his seventh Gold Glove Award, unless of course the Dodgers get Aaron Judge to replace Betts in right field and move Betts infield like he was open to doing.
Have you subscribed to our YouTube Channel yet? Subscribe and hit that notification bell to stay up to date on all the latest Dodgers news, rumors, interviews, live streams, and more!
Dodgers News: MLB Legend Albert Pujols Officially Retires