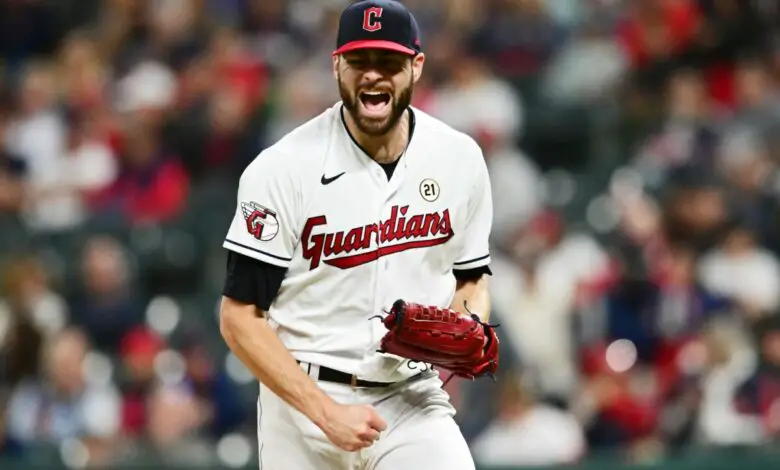 Dodgers Team News
Dodgers Rumors: Lucas Giolito May Be a Top Target for LA in Free Agency
The Angels shocked everyone – and dashed the hopes of Dodgers fans everywhere – at the trade deadline by pushing all their chips in the middle and trading for Lucas Giolito. At the time Giolito was viewed as the top starting pitcher on the trade block for teams making a playoff push.
Jim Bowden of The Athletic posits that the Dodgers could have a second chance to bring the Los Angeles native home.
Best fits: Rays, Dodgers, Blue Jays, Giants, Orioles, Cardinals, Red Sox, Braves
Contract prediction: Two years, $24 million (with an opt out after the first year).

He needs to sign with a team with a strong pitching coach and analytics staff that will treat him as a reclamation project. With the right pitching plan, Giolito could rediscover what he had during his prime years of production.

Jim Bowden – The Athletic
About Lucas Giolito
The phrases, "reclamation project," and "top starting pitcher," very rarely go hand-in-hand. However, those phrases do apply when talking about Lucas Giolto.
From 2019 to 2021 Giolito had a 3.47 ERA with an incredible 11.1 SO/9. Prior to the trade deadline, the right-hander matched those numbers making himself the most desirable pitcher at the time.
Unfortunately, after the deadline, the wheels came off for Giolito. In six appearances with the Angels, he had a 6.89 ERA and a 6.81 FIP – notably still a respectable 9.4 SO/9. This led to Anaheim placing him on waivers, where the Guardians picked him up.
His second team after the trade deadline saw the same poor results as the first. He pitched in six games with a 7.04 ERA and a 6.94 FIP.
Why it Makes Sense for Dodgers
Despite his poor showing in the second half last year, the Dodgers could be the perfect fit for the 29-year-old. The Dodgers have shown an ability to use analytics, change pitch mix, and clean up mechanics to bring out the best in pitchers – a la Tyler Anderson and Andrew Heaney.
Whether he proves himself a frontline starter or a depth piece, the club could easily find a role for him on the rotation.
Lucas Giolito expressed that the Ravine is his favorite stadium to pitch at. This comes as no surprise because he was born in Santa Monica and went to Harvard Westlake.
A homecoming plus a little time in the Mark Prior laboratory could bring Lucas Giolito right back to form.
Photo Credit: Ken Blaze-USA TODAY Sports
Have you subscribed to our YouTube Channel Yet? Subscribe and hit that notification bell to stay up to date on all the latest Dodgers news, rumors, interviews, live streams, and more!