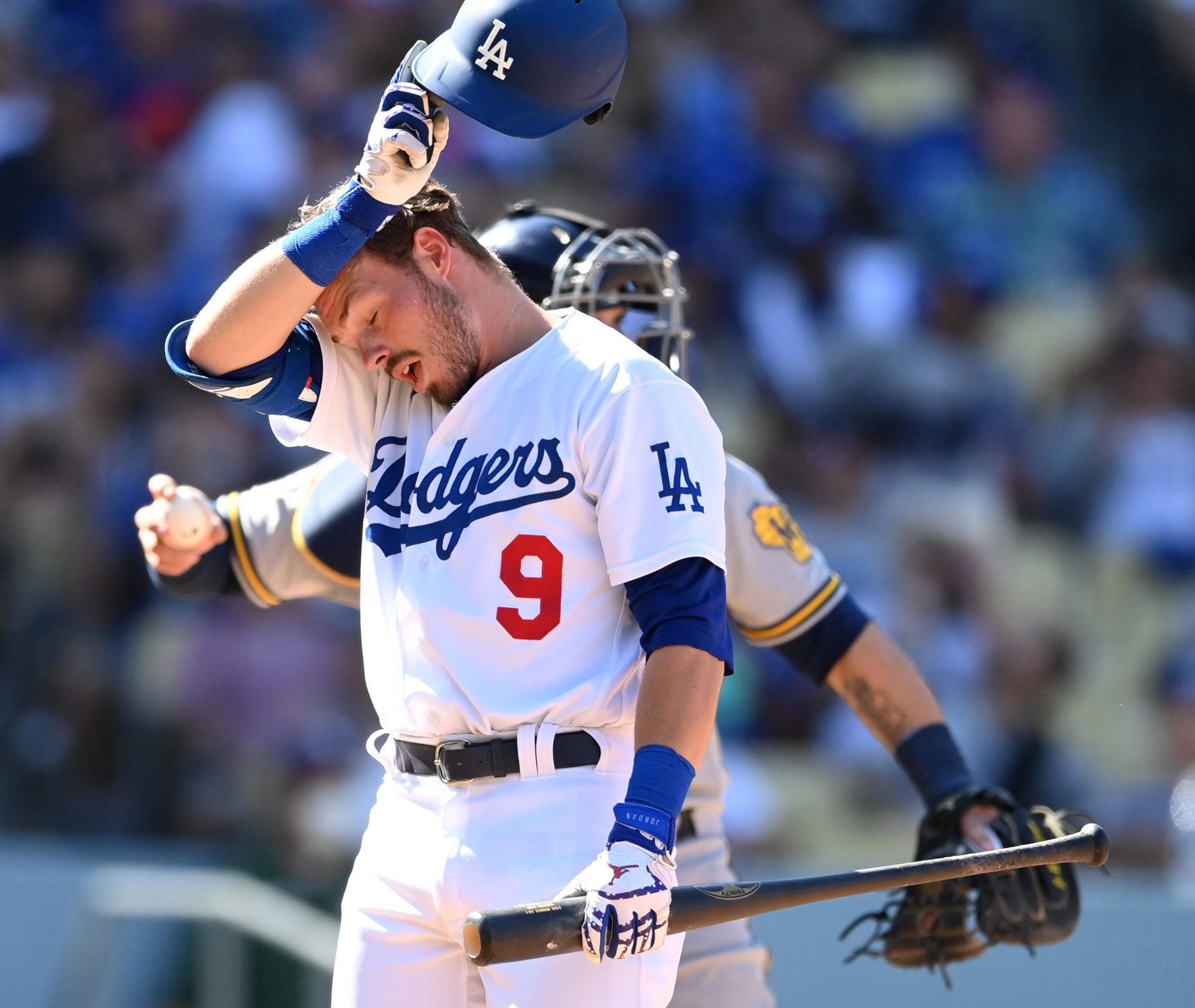 The 2022 Dodgers schedule has had plenty of weirdness already, most notably playing the Giants just five times before the All-Star break and the Padres just seven, leaving 14 and 12 against San Francisco and San Diego, respectively, in the final 72 games of the season.
But there is more wonky scheduling coming up. The Dodgers are five games into a 22-game stretch of games against teams outside the NL West, and once that's done, 29 of their final 32 games will be against in-division foes. That will include eight games against the DBacks in 11 days in September, along with a season-ending six-game (!) series with the Rockies at Dodger Stadium.
And in perhaps the strangest bit of all, the Dodgers start a stretch today in which fourteen straight games will be played against the same two opponents.
Get ready for a little deja vu all over again! The #Dodgers play the Marlins or Brewers 14 times over the next 15 days.

Weird scheduling this year….

— Dodgers Nation (@DodgersNation) August 15, 2022
Los Angeles kicks off a four-game series in Milwaukee tonight, then they head home for a six-game homestand with three each against the Marlins and Brewers, before heading back out and kicking off a road trip with four games in Miami.
It will be a good test for Mookie Betts, Trea Turner, Freddie Freeman, and the rest of the Dodgers offense, as both the Brewers and Marlins have some pretty good starting pitching.
For Milwaukee, Corbin Burnes is having another outstanding season, and while Brandon Woodruff and Freddy Peralta are having down years compared to last season, both have been somewhat unlucky, with Woodruff's FIP significantly better than his ERA (3.00 to 3.52) and Peralta's astronomically better (2.40 to 4.37). (Of course, if the Brewers were smart, they'd just let Dodger-killer Eric Lauer start every game. Lauer is 23-28 in his career with a 4.31 ERA against everyone except the Dodgers; when facing L.A., he's 6-0 with a 2.56 ERA.)
In Miami, the starting pitching includes Cy Young frontrunner Sandy Alcantara along with Pablo Lopez, in whom the Dodgers showed interest at the trade deadline. Youngsters Braxton Garrett and Jesus Luzardo also both have really good stuff.
After Monday, August 29, the Dodgers will be done with both the Brewers and Marlins for the season, and we'll have a little better idea of what to expect when they face good pitching in October. It's ultimately a fairly meaningless stretch, but it could tell us a lot.
Have you subscribed to our YouTube Channel yet? Subscribe and hit that notification bell to stay up to date on all the latest Dodgers news, rumors, interviews, live streams, and more!
Dodgers News: LA Finally Loses in August, Carlos Correa Gets Roasted, Yasiel Puig's LA Dream & More!