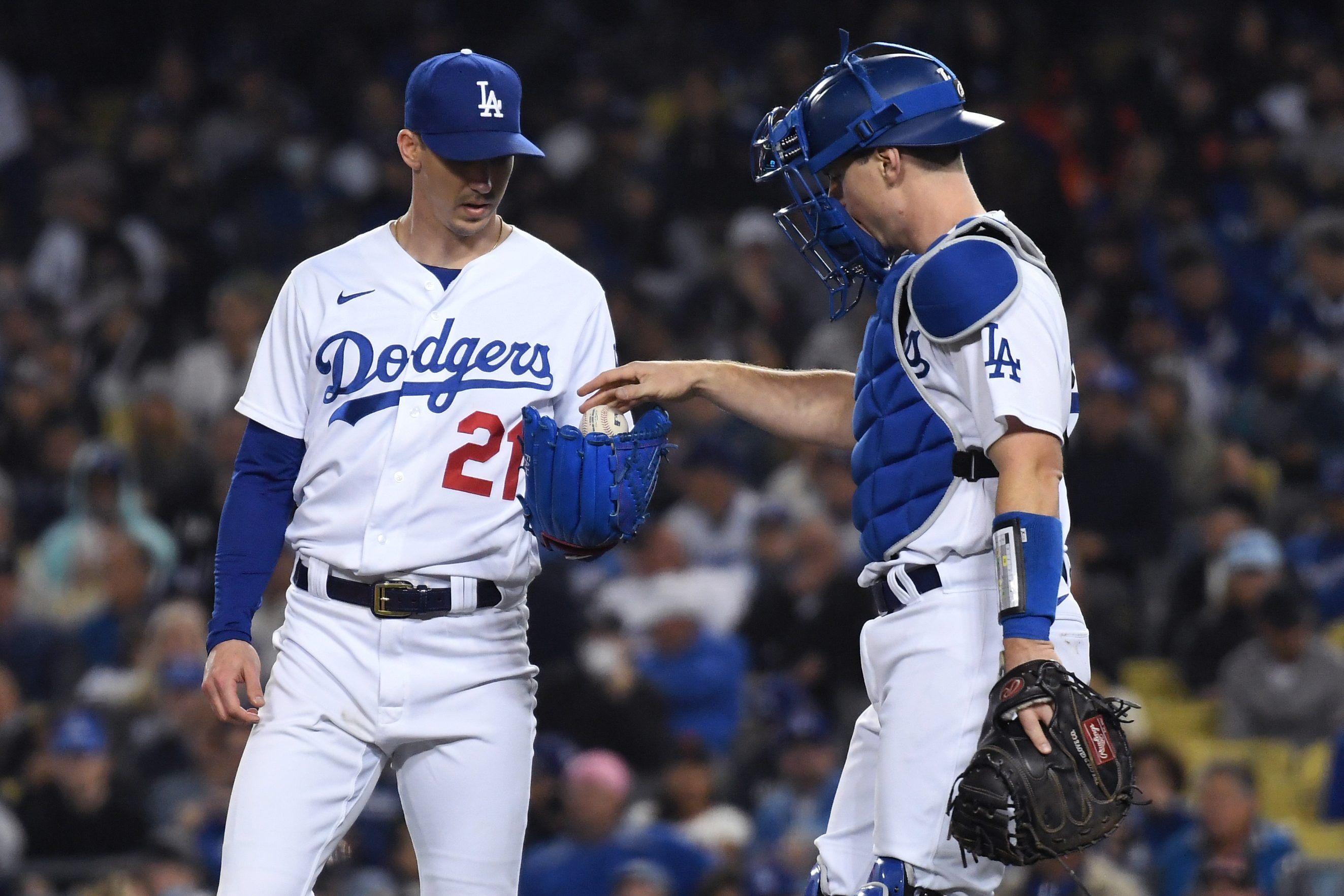 Dodgers Team News
Dodgers: Walker Buehler and Will Smith Tabbed as Future All-Time Top 100 Players
ESPN released their Top 100 MLB players of all-time list a few weeks ago. The list sparked plenty of debates. It also spurned a subsequent article forecasting which current players would likely be included in a future top 100 list. ESPN's Buster Olney included Dodgers pitcher Walker Buehler and catcher Will Smith in his prognostication piece.
Walker Buehler
Olney likened some of Buehler's qualities as a pitcher to that of Hall-of-Famer Nolan Ryan.
"But like a young Ryan, Buehler's ability to miss bats separates him from his peers — he has 632 punchouts in his first 573? innings — and given the preeminence of the Dodgers, Buehler looks likely to have a chance to climb postseason leaderboards."
In 2021, Buehler was a Cy Young front runner for much of the season. That was until Buehler logged a 4.83 ERA in his final six starts of the season. Buehler finished fourth in NL Cy Young voting.
His tough September doesn't diminish the fact that he's one of the best pitchers in the game. He's also proven to be absolutely lethal in the playoffs. Buehler owns a 2.94 ERA in 15 postseason starts.
Will Smith
Will Smith is already one of the best hitting catchers in the game at age 25. Olney points out that Smith's adjusted OPS+ (136) in his first three seasons is better than a trio of Cooperstown backstops: Johnny Bench, Yogi Berra, and Carlton Fisk.
Olney notes how Smith's offensive abilities will become all the more valuable once robot umpires come to MLB.
"In his size and steady demeanor, Smith has long reminded evaluators of Buster Posey. But if the electronic strike zone is implemented early in Smith's career — and that seems to be very likely — then the catcher position will become more devoted to offense, something that is already a strength for Smith."
Smith has the highest wRC+ (135) among catchers with over 800 PAs over the last three seasons.
For those Dodgers fans wondering why Mookie Betts wasn't on the list, Olney limited the selections to players 27 or younger. Betts is currently 29.
If Olney's guess is right, the Dodgers will have the best battery in baseball for years to come.
Have you subscribed to our YouTube Channel yet? Subscribe and hit that notification bell to stay up to date on all the latest Dodgers news, rumors, interviews, live streams, and more!
Dodgers Prospects: Diego Cartaya Compared to 7-Time All-Star by MLB Expert