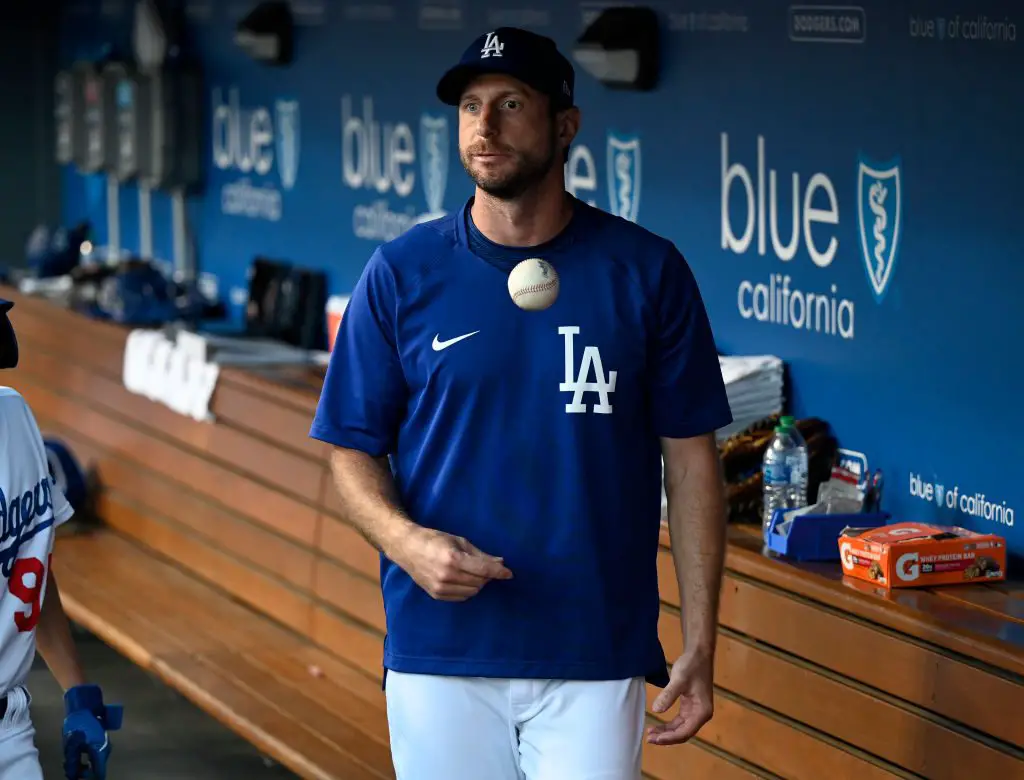 Dodgers Team News
Dodgers: Dave Roberts Praises Starting Pitchers After Sweeping the Padres
Getting a series sweep against an opponent always feels good, but it feels even better when it's against a division rival such as the San Diego Padres, especially since the shoe was on the other foot the last time the Dodgers met up with them. 
This time around, the Dodgers made sure to make them pay. Thanks in part to some strong outings from their starting pitchers, San Diego's offense was limited to only 5 runs over the course of the 3-game series. Each starter understood their assignment, and each one rose to the task. Julio Urías was solid in his return from the IL, Walker Buehler continued to dominate during his Cy Young caliber season, and Max Scherzer, well he's just Max Scherzer. 
It was a great series. Starting with Julio and what he did, they just feed off of each other. We talked about momentum. Being that day's starter, clearly each on of those guys from Julio, to walker, to Max, set the tone for our ball club. To come in here, where we haven't played well this year, and to win three games was big.
The three-headed monster tore through San Diego's lineup only allowing 6 hits while striking out 22 batters in 19 1/3 innings. Julio was excellent in his return and could've had probably lasted another inning or two, but he's already pitched more this season than any other in his Dodgers career.
Meanwhile, both Buehler and Scherzer pitched deep into their respective games to help protect the bullpen. Buehler's outing allowed Roberts to utilize the pen over an extra 7 innings while Scherzer allowed them to take the night off. All three starters fed off one another's performance and gave the offense chances to nip away at the opposing pitchers.
The offense has hit their stride lately, the pen is getting stronger, and now the rotation is performing well despite not being whole. Add in a returning Kershaw if he can make it back along with an experienced David Price and the Dodgers should have enough firepower to continue their winning ways.
Dodgers: Trea Turner Expected to Lead Off Moving Forward, Even with Mookie Betts Activated