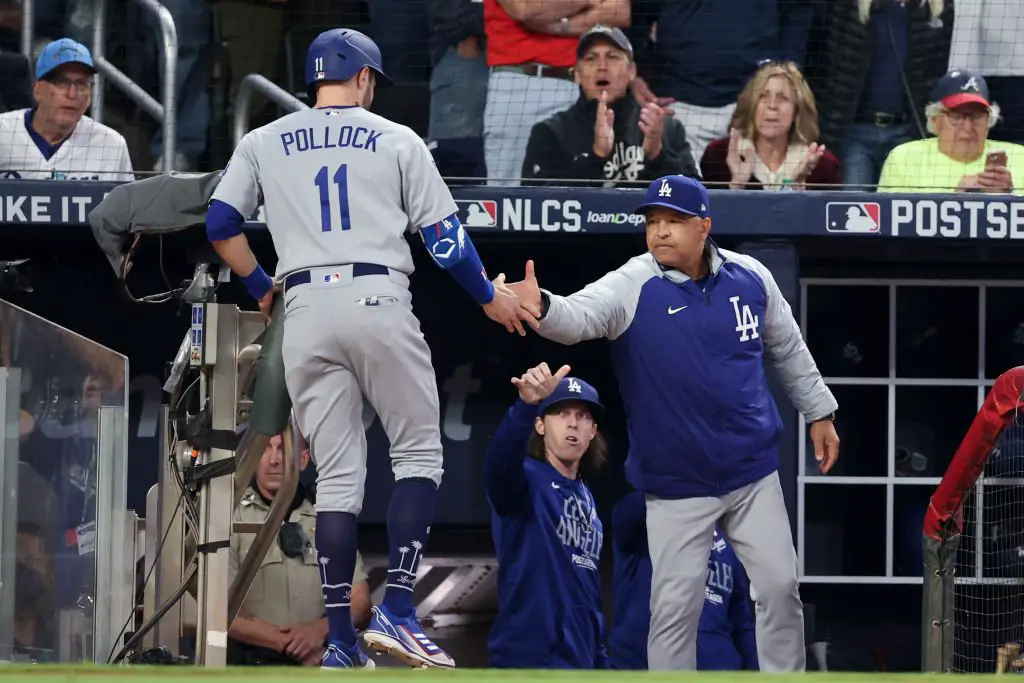 Dodgers manager Dave Roberts has enjoyed a remarkable run of success in LA. Roberts has helped steer the Dodgers to their first championship in 32 years. They've made it to the World Series three of the last five seasons. Doc and the Dodgers have also surpassed 100 regular season wins three times during the Doc Era.
The 49-year-old Roberts appears to have plenty of years left managing in MLB. In an interview with The Athletic's Andrew McCullough, Roberts discussed what would have to happen for him to end his career in professional baseball.
"When I stop loving my job, then I'll have no problem walking away. Regardless. Yes, winning a championship, another championship and more, is the goal. But for me, I know that it gives the Dodgers the best chance to do that, if I do my job with complete passion, conviction and commitment."
Roberts explained that if he feels he's a roadblock to winning, he'll call it quits.
"If I can do that, I think, on my end of things, that helps us get to where we want to get to. If I feel like I can't do that and deliver that, it's time for me to move on."
Say what you want about Roberts, but there isn't another MLB manager that his passion and unyielding positive attitude. Year after year, his ability to build strong relationships with his players has created incredible clubhouse chemistry.
Roberts does have the benefit of managing supremely talented rosters, but his skill in handling locker room egos is a big part of the Dodgers' continual success.
Roberts will enter the final year of his contract in 2022. It would be a surprise if team president Andrew Friedman didn't extend Roberts' contract.
There's plenty to love about managing the Dodgers. Roberts shouldn't have to worry about walking away anytime soon. 
Dave Roberts Expecting Contract Extension! Should LA Keep Doc & Who Will Be LA's Manager After Doc
Have you subscribed to our YouTube Channel yet? Subscribe and hit that notification bell to stay up to date on all the latest Dodgers news, rumors, interviews, live streams, and more!
NEXT: MLB Experts "Skeptical" of Yankees Signing Freddie Freeman